May the 4th is coming up in a couple of weeks, so if you are planning on doing anything Star Wars related, it's time to start getting some ideas. My bento blogging friends and I have had some pretty great Star Wars blog hops the past few years, so I thought I'd share my past Star Wars bento with you today.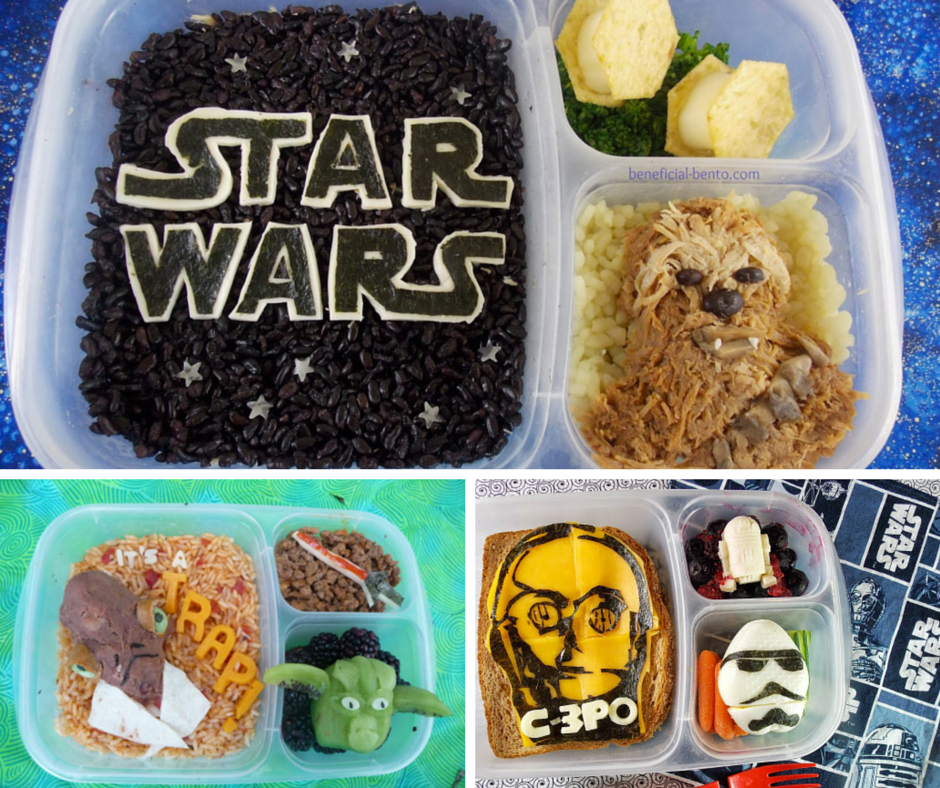 This all started back in 2012, with my now infamous bento, featuring Admiral Ackbar. I thought I'd celebrate 2 special occasions in one lunch, by making Admiral Ackbar out of refried beans and spanish rice ( for Cinco de Mayo).  I created Yoda out of kiwi fruit, and the light saber out of cheese. We all could not stop laughing at how this one turned out – my family thought it was freakishly awesome!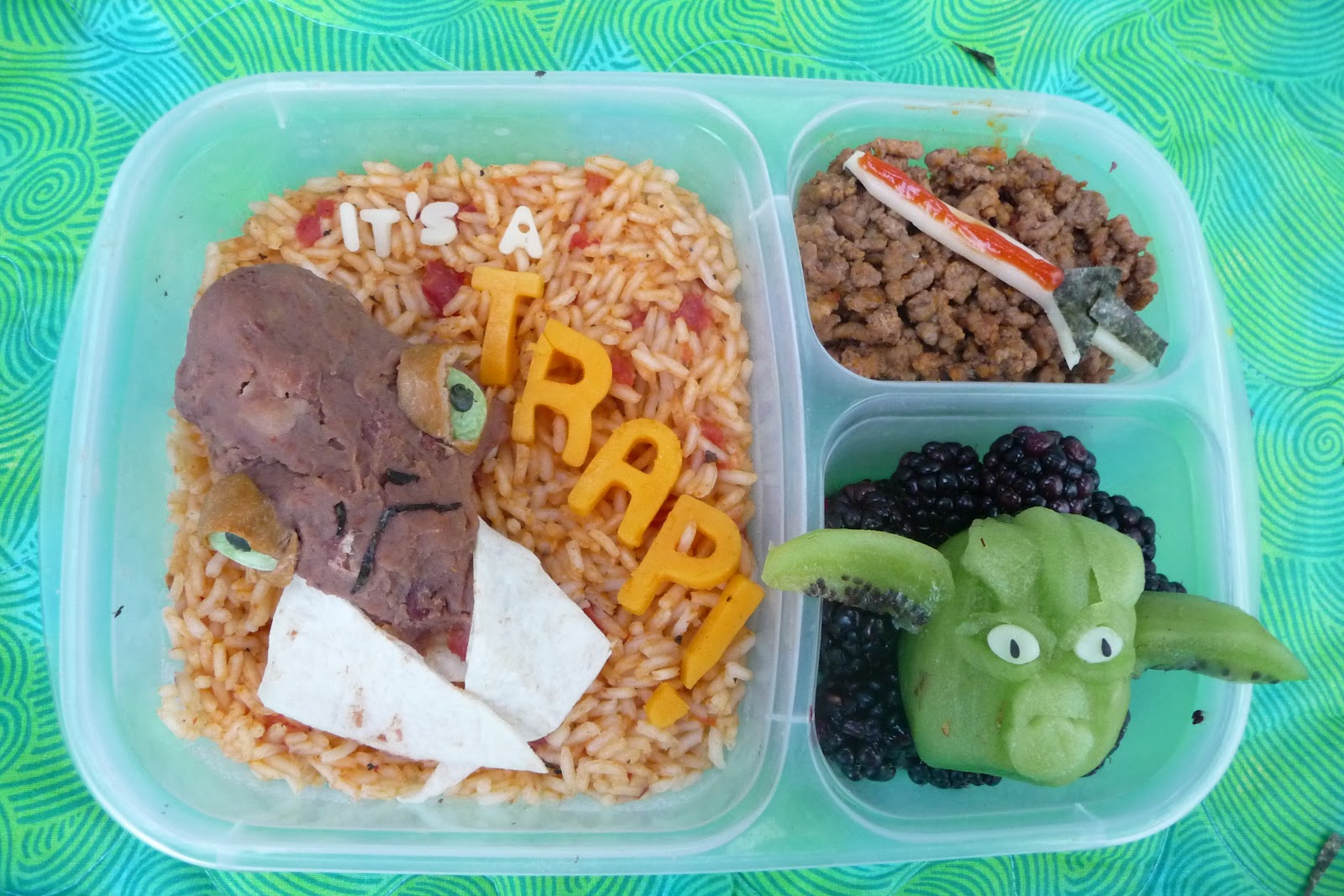 Then in 2013, after watching some Star Wars movies for inspiration, I decided that Chewbacca's shaggy fur bore a striking resemblance to one of my favorite meals, Kalua Pork. So that's what I used to make him – dark meat, light meat, black beans and mushrooms. He was served up over a bed of rice, with some additional Kalua Pork on the side, underneath a black forbidden rice sky. I was told he was delicious!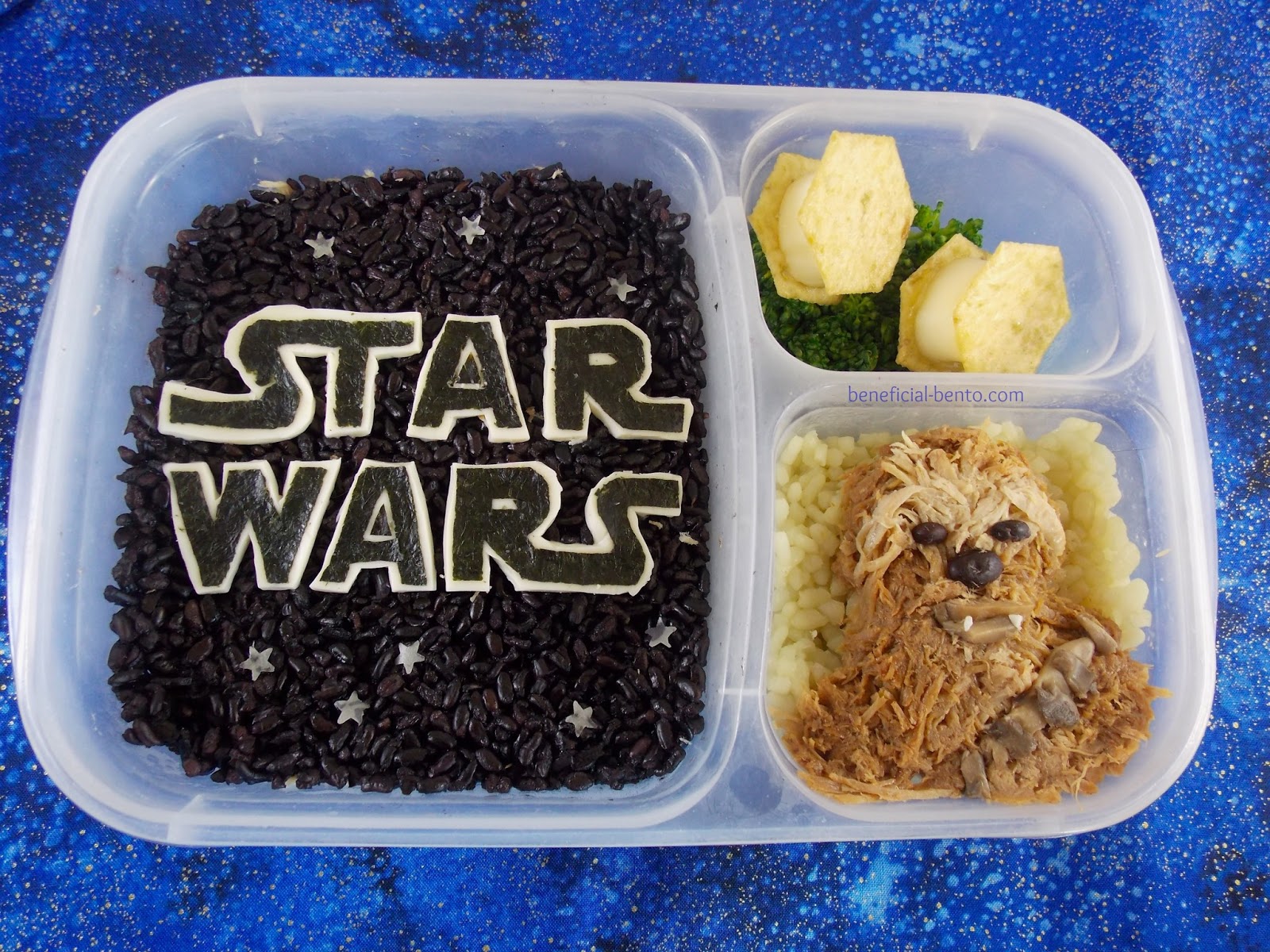 Then last year, I decided to do some nori art. I made C-3PO out of cheese and nori, and used it to top a simple sandwich. On the side was some berries topped with a frozen yogurt R2D2, and a boiled egg storm trooper sitting on some veggie sticks. Nori art is fun, but I wouldn't do it every day  🙂
You see that cool StarWars cloth napkin in the photo? I sell them in my Etsy shop! Check out the ad for them on my sidebar, too 🙂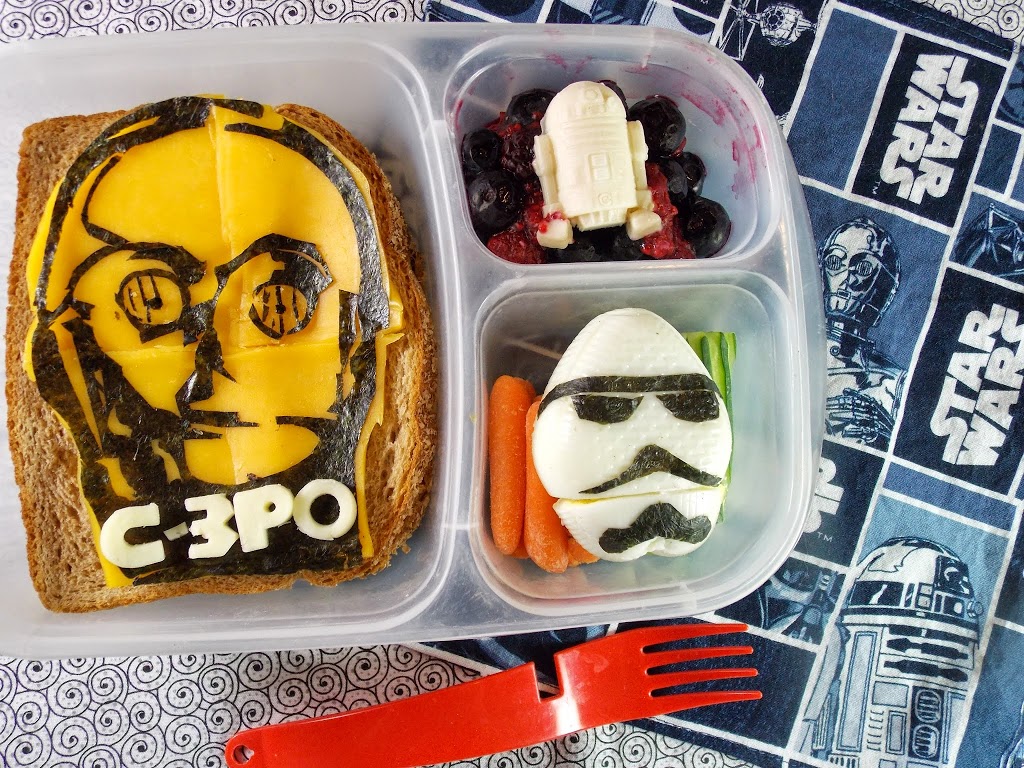 Do you need more fun food inspiration?  Here are some helpful things you can buy to help you make some super cool Star Wars food, or host a Star Wars party ( these are affiliate links):
So what am I going to make this year? I have a few ideas, but I haven't decided yet. You'll have to check back on May the 4th!