Today marks 12 days before Christmas ( can you believe it?)   I actually found a little 12 Days of Christmas cookie cutter set in a thrift store a few months ago, so I've been making some bentos with them this week, and I'll be posting them on my blog for the next 12 days, right up until Christmas Eve.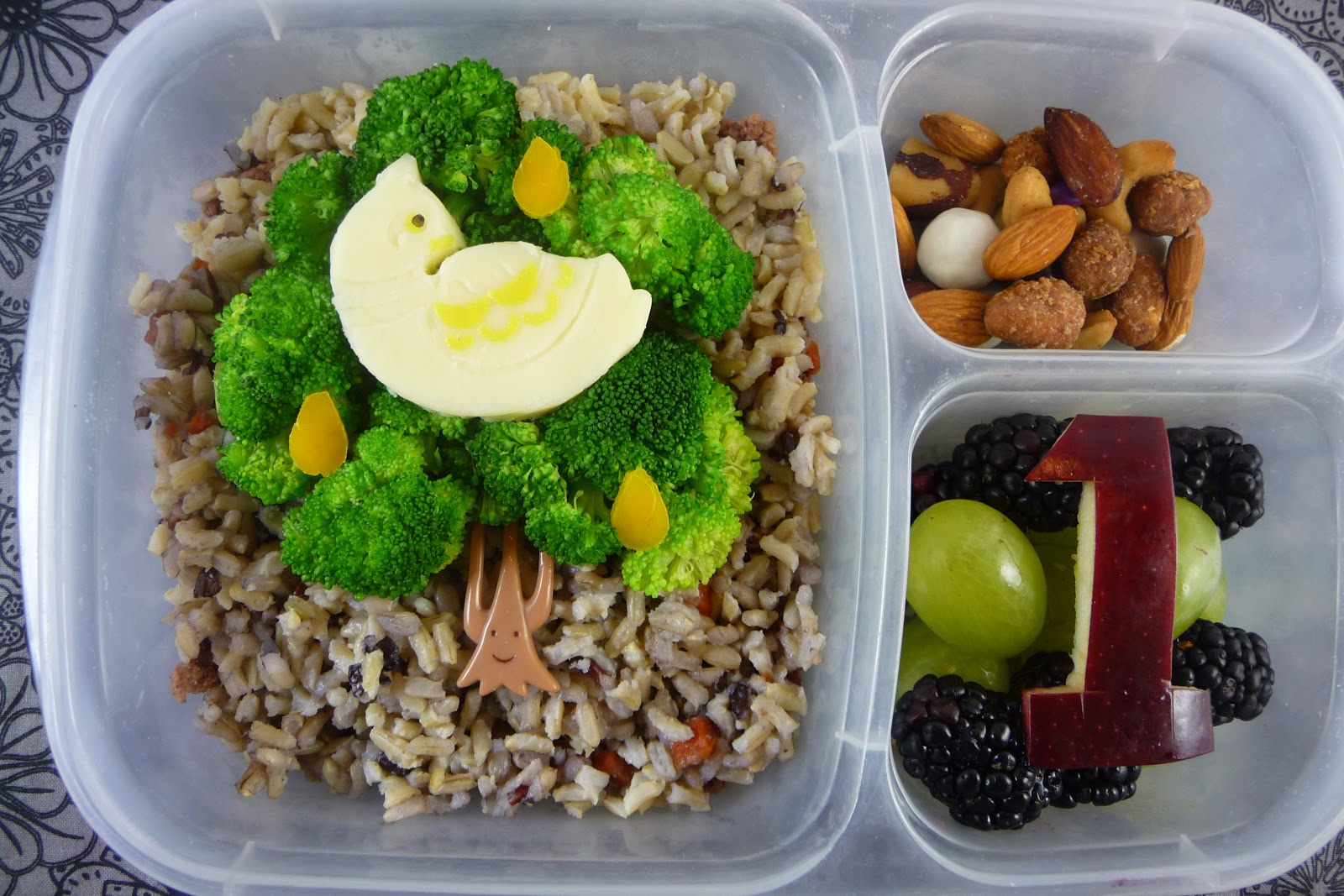 So as the song goes – On the first day of Christmas, my true love gave to me
                                   a partridge in a pear tree
  I made this for my true love's lunch 🙂  It has a base of extra lean ground beef, covered with brown and wild rice. The pear tree is made of steamed broccoli, and the pears are made from yellow bell pepper. The partridge is made from monterey jack cheese with nori and yellow soy wrapper details. I used a cookie cutter from my set to make it. On the side are some grapes and blackberries with a red apple "number 1" and some mixed nuts. Oh, and if you haven't seen that pick that I used to make the tree trunk before, I'll put a link to it at the end of my post.
  Today is also another blog hop! It's the Holiday Ho-Ho Hop, so today's a great time to go check out my friends' blogs to see what cute Christmas ideas they've come up with!  ( The Hop will go live at 9 a.m. our time, 11 a.m. ET ) Next on the hop will be Licious Lunches, so you can click on the blog hop button below, or this link right
here
 to go to the next blog!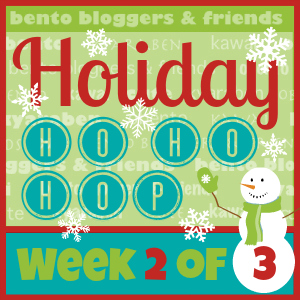 some things I used to make this lunch, and where you can buy them: