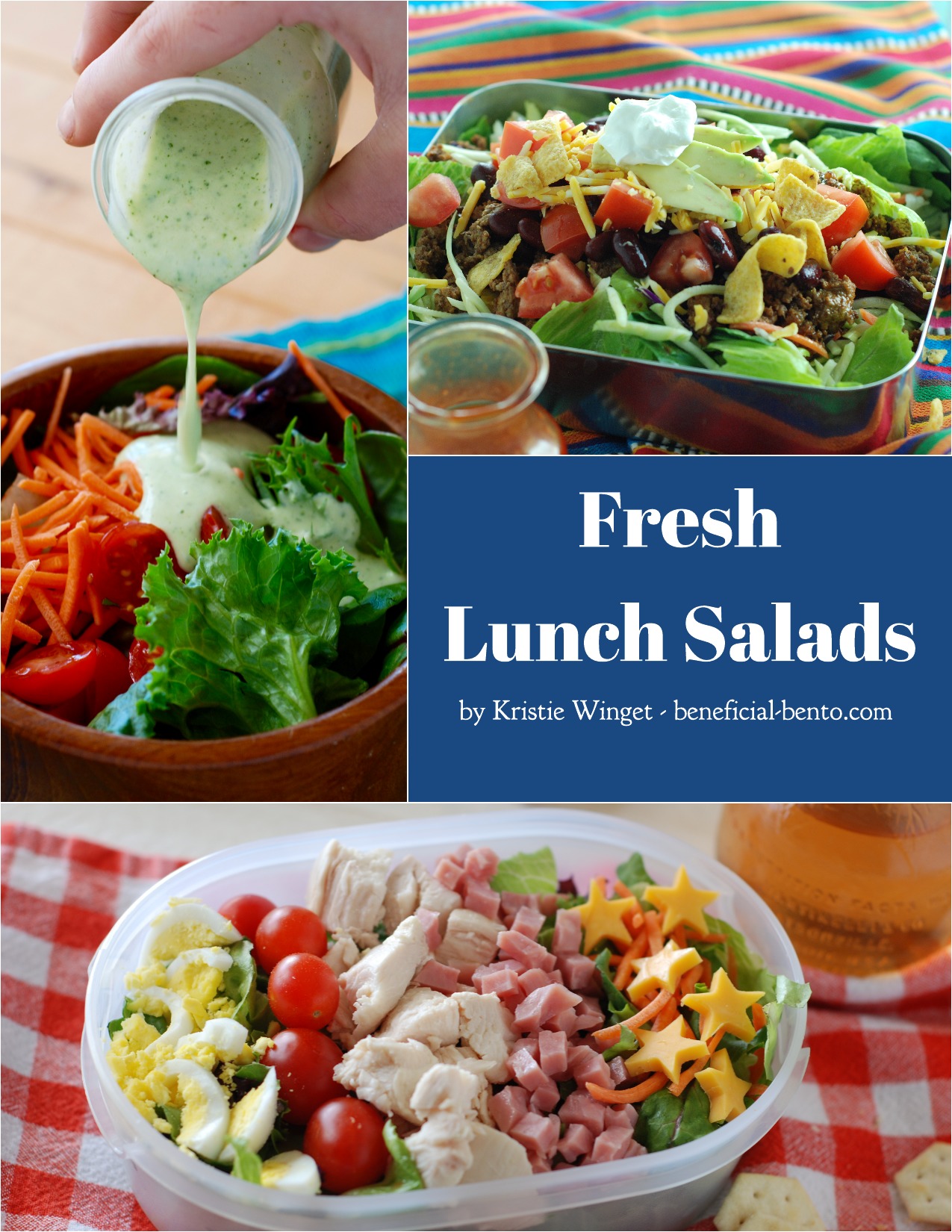 Packing lunches is fun at first but by this time of the year – it's probably starting to get pretty monotonous. And we all know that we need to eat more vegetables, right? Is there anyone out there who says "Boy, I really need to cut down on the vegetables" ? Of course not! So here we are – wanting to eat healthy, but bored with the same old sandwiches, soup, or salad options for lunch. Well I've got some fresh ideas in the fresh veggie department – my first recipe book, Fresh Lunch Salads, is now available for sale!
What will you find in Fresh Lunch Salads?
How to make your own salad bar to streamline lunch packing, and make it easy to pull together a healthy dinner, too
How to make a big bowl of salad greens that will stay fresh all week
All about mason jar salads – how to layer them so they stay fresh and crisp in the fridge for a couple of days, and alternative containers to use ( since it's a little hard to carry around a glass mason jar for lunch)
Lunch packing tips
7 salad dressing recipes including Apple Cider Dressing, Greek Yogurt Ranch, and Italian Tomato Vinaigrette
9 single serving, tossed salad recipes including Chicken Salad with Apple and Goat Cheese, Taco Chef Salad, and Steak and Blue Cheese Salad
6 salad recipes that are inspired by Trader Joe's delicious, pre-made salads – like Pasadena Salad, Thai Chicken Salad with Noodles, and Country Italian Salad
3 side salad recipes that are full of super healthy veggies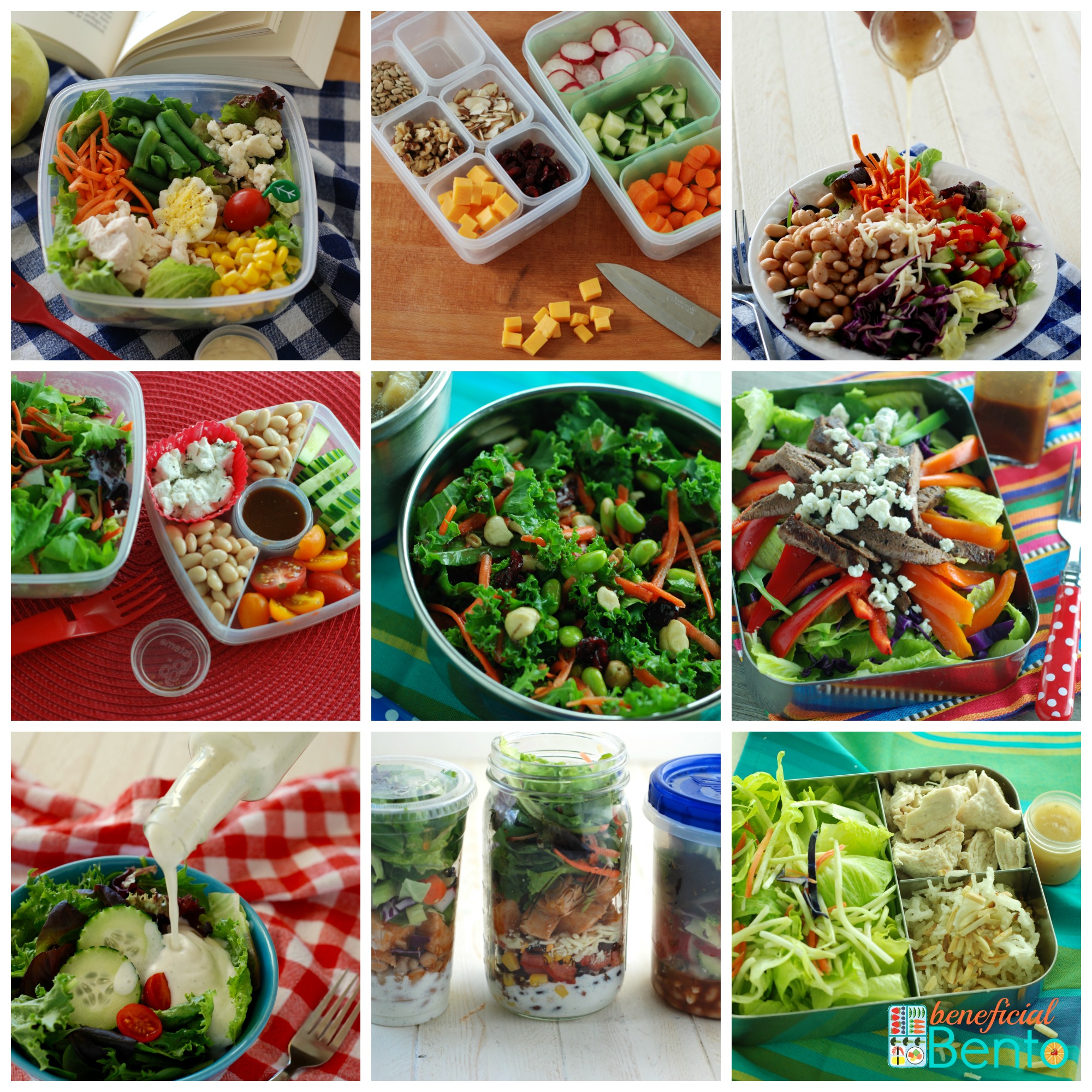 Fresh Lunch Salads is an ebook that you can download in PDF format. It is optimized to view on your phone or tablet, too. It's full of recipes, tips, and beautiful pictures that will inspire you to get creative with your lunches.
Fill up on veggies for lunch, and you just might lose some weight – did you know that I lost 7 pounds during the 2 weeks that I was taking photos for this book? I was typically eating salad for breakfast and lunch nearly every day ( hey, I wasn't going to let those gorgeous salads go to waste!).
Pro tip:  The Kale Superfood Salad recipe is a-mazing for breakfast!
I am selling this book through Gumroad – and you can buy it right here by clicking the button below: