I have been interested in looking at soboro bento on Pinterest lately, so I decided to try my hand at making one for my husband's lunch. I made this one in my Fit and Fresh Kids Bento Lunch Kit .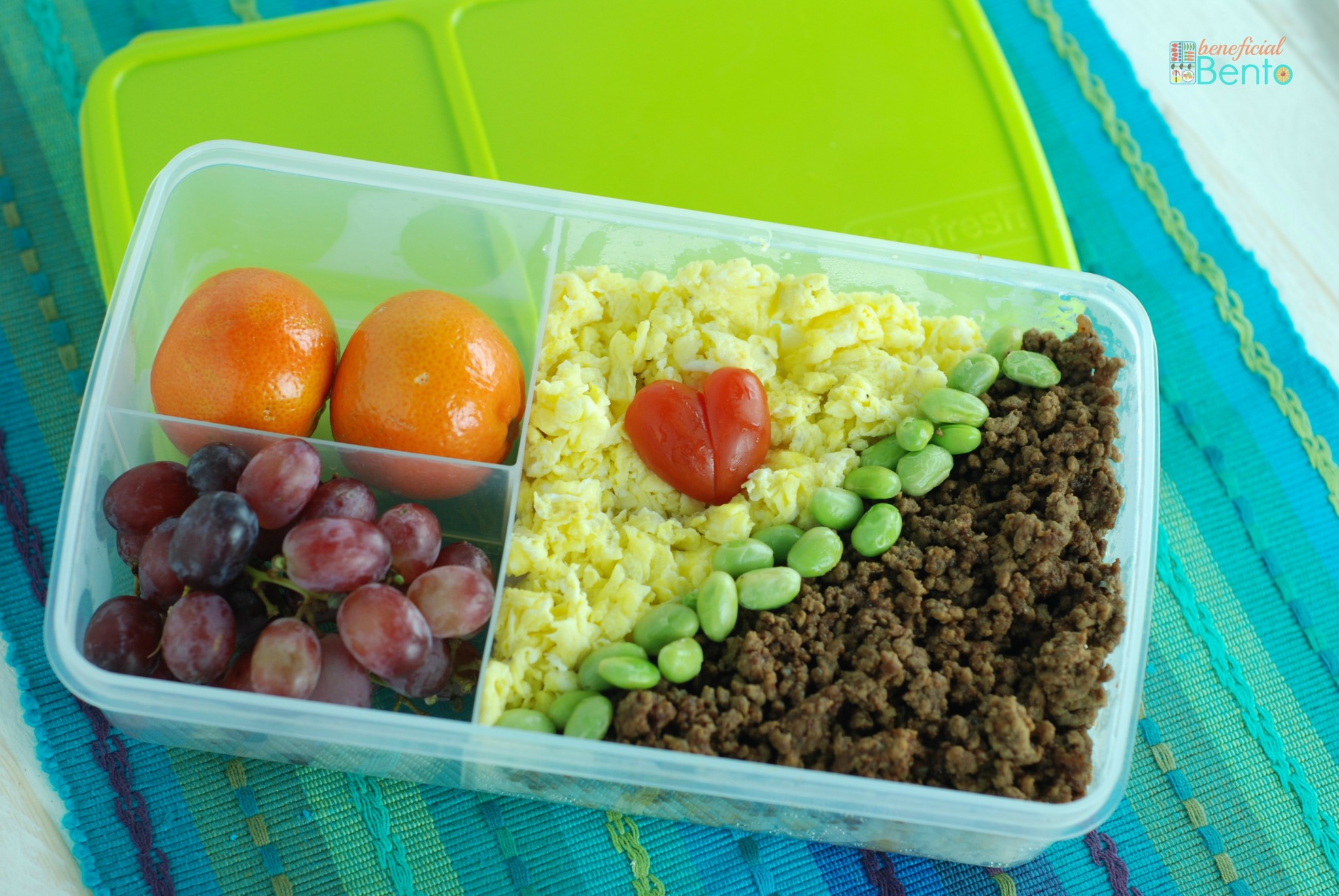 So are you wondering what soboro is? It is basically cooked ground meat, like chicken, pork or beef. It is usually accompanied with scrambled egg, and served over rice. You can learn more about the specifics of how to make it here.
My version is simply ground beef seasoned with soy sauce and barbecue sauce. Next to it are scrambled eggs, and I made a little dividing line with some edamame. Underneath the proteins is a simple bed of rice, and on the side are some grapes and clementines. I included a container of mayo mixed with hot sauce to go with it, for my hot-loving hubby 🙂 That man will put hot sauce on anything – even spaghetti and meatballs!
I felt like this one needed a little touch of red, so I added a little tomato heart. Here's a great little video showing you how to make one:
You know, you don't have to be a kid to have a cool looking lunch. Check out my Pinterest board, Adult Bento to see how awesome taking lunch to work can be!
You can also say hi to me on Twitter, Facebook, or Instagram any time  you like – I promise I'll say hi right back 🙂