Here's a great little poppy seed dressing recipe that seems just right for a light spring lunch. I paired it with a salad bento in my LunchBots Bento Uno with chicken, cranberries, walnuts, and carrot curls. I couldn't resist making some cute little daisies to top it off  🙂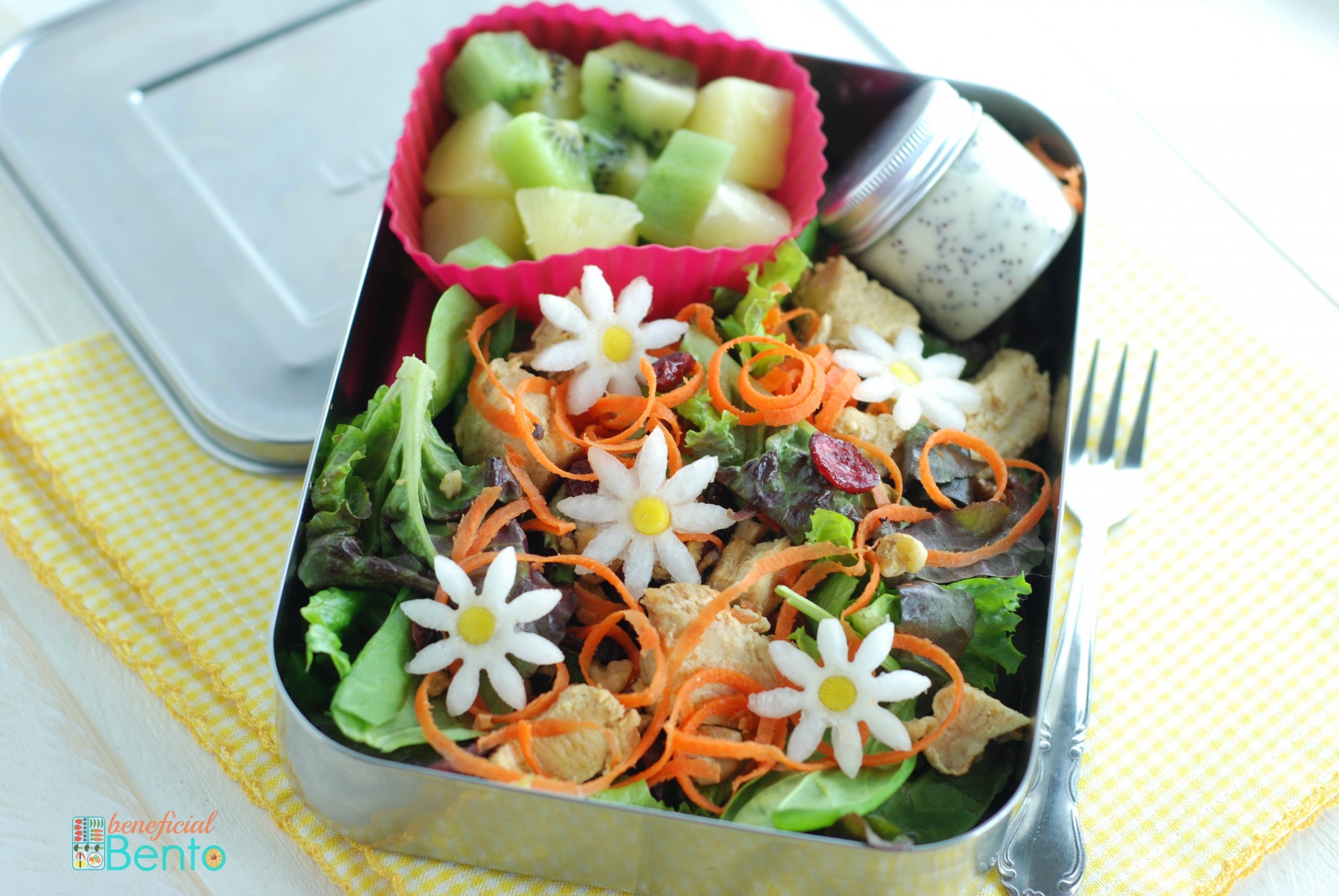 The daisies couldn't be easier to make, and they are so much fun! Once you make some, you're going to be looking for excuses to add them to your food  🙂
All you need is a mini daisy cookie cutter and a straw for cutting the center hole. I used daikon radish for the daisies in this salad, but I have also used jicima, apple, and white cheese. For the center I used a yellow carrot, but you can also use orange carrot, yellow bell pepper, or orange cheese. If you use a hard vegetable like a carrot, you will have to steam it a little bit first so the straw can cut through it. I  steam mine by putting carrot slices in a small bowl with a spoonful of water and microwaving them for 1 minute.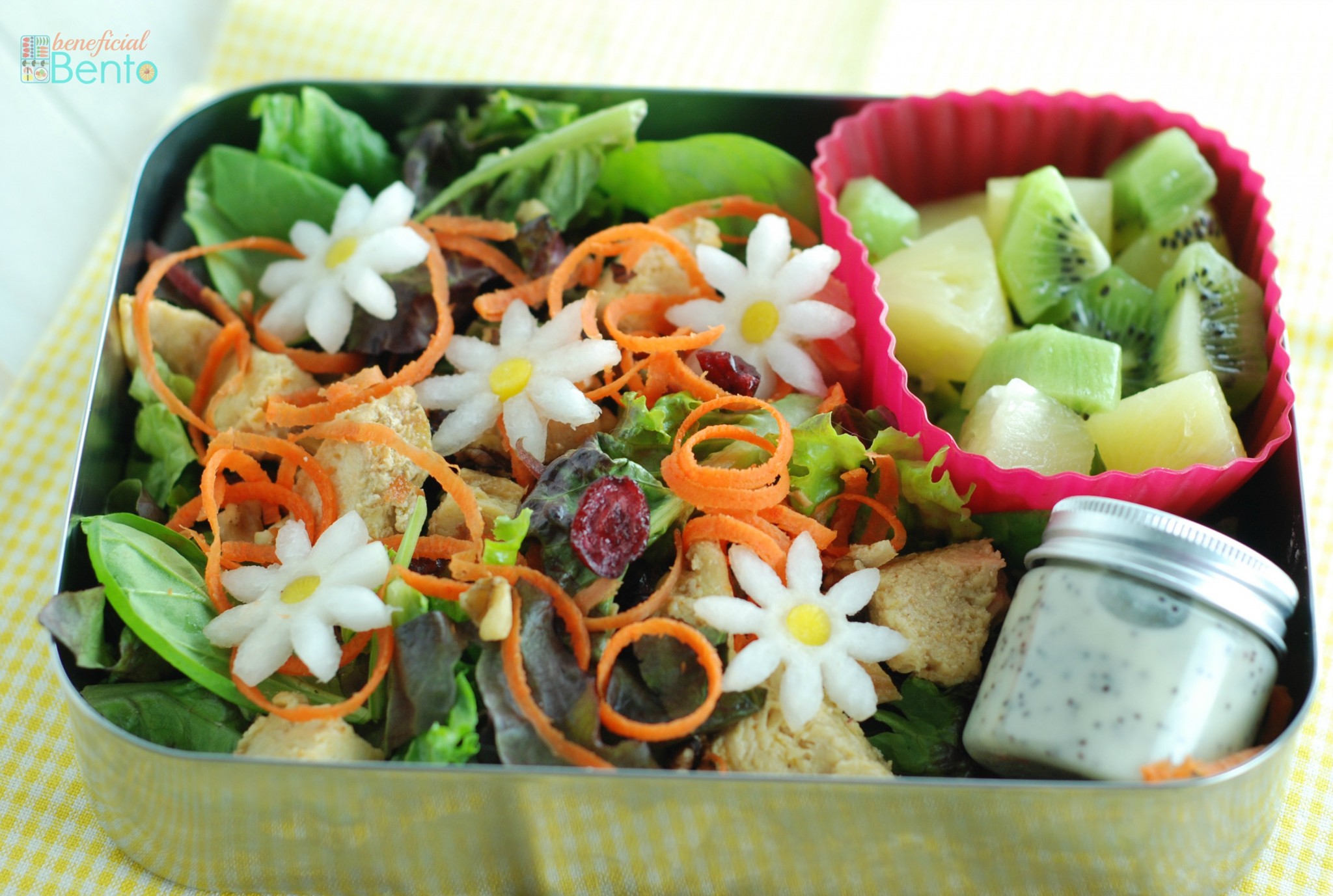 The carrot curls were made with a simple, hand-held spiralizer – very similar to this one:
I couldn't find the exact daisy cutter that I used to cut the flowers online (mine is steel), but here is a set that is very close: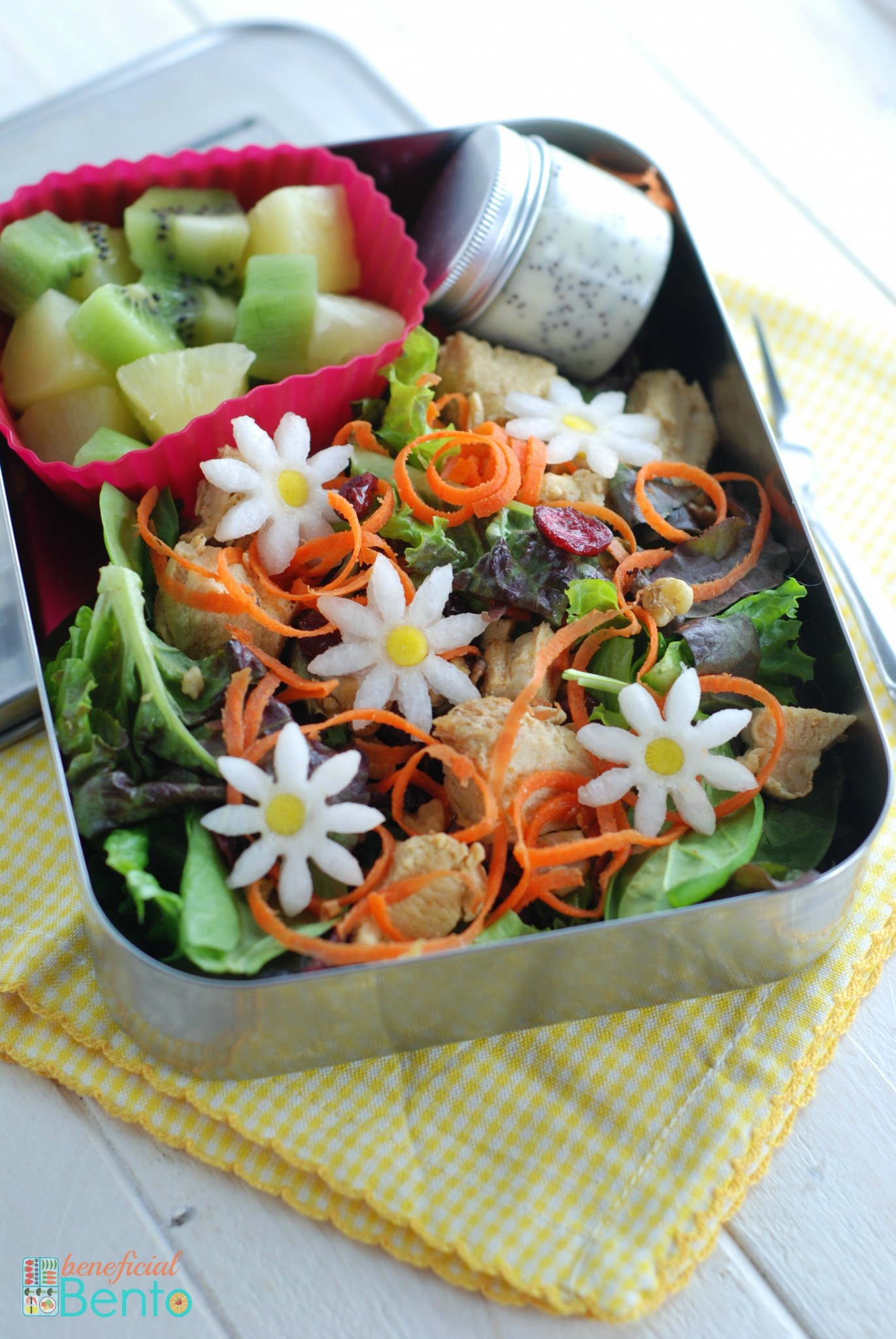 The poppy seed dressing that topped this delicious salad is creamy and sweet, and made of healthy ingredients. It gets its tang from greek yogurt and rice vinegar, and its sweetness from honey. I put some in a cute little jar I found at Target, and it was just the right size to put in my LunchBots Bento Uno.
My daughter was the one who got this for her lunch -she is back from college for the next couple of weeks. It's nice to make a pretty bento for someone who can appreciate the cuteness 🙂 And it was really quick to put together using my big Salad Bowl that I had prepared from my weekly food prep.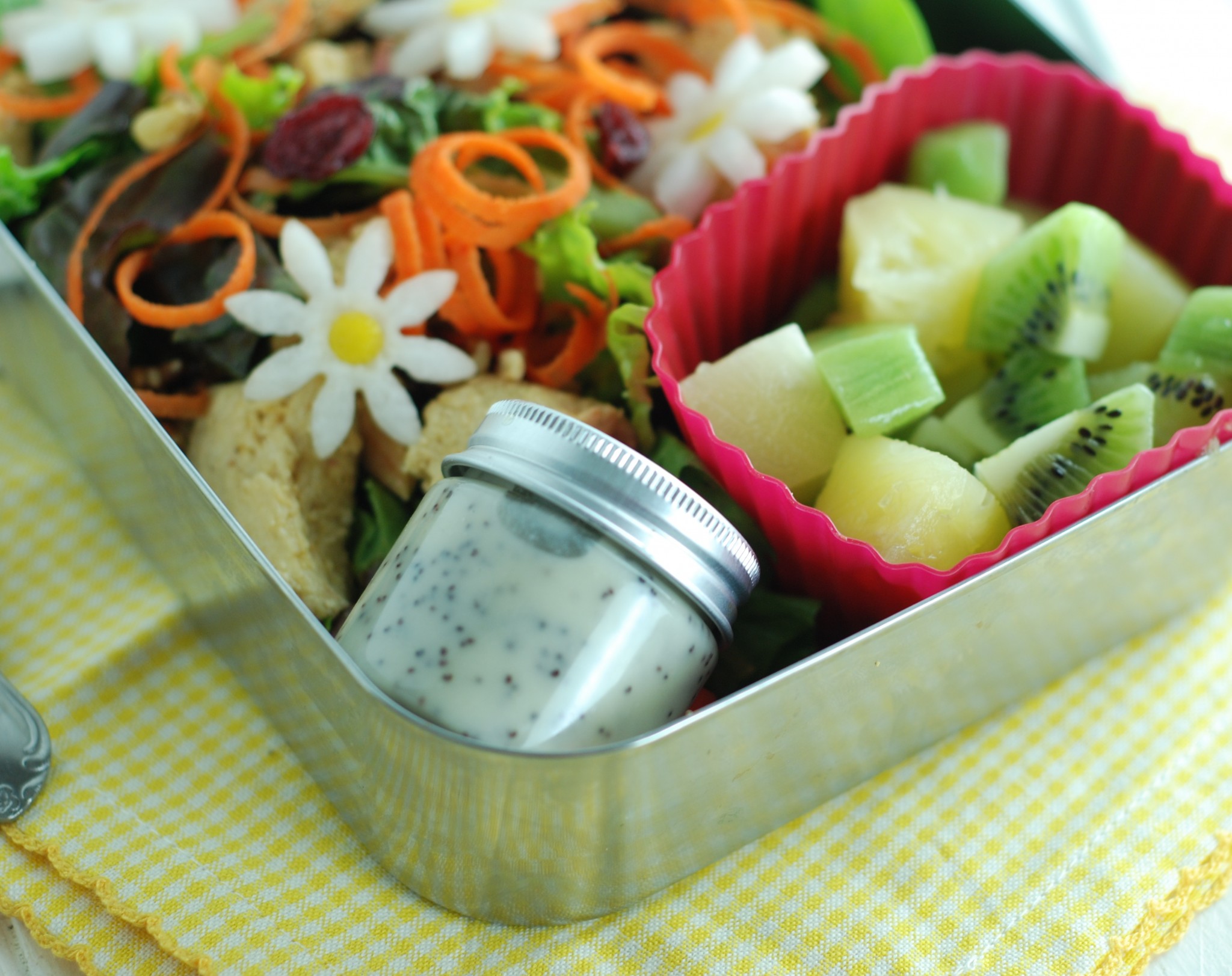 Print
Creamy Poppy Seed Dressing
This creamy, sweet salad dressing is just right for a light summer salad. It contains greek yogurt, honey, and the touch of poppy seeds adds color and crunch.
Author:

beneficial bento

Prep Time:

5 minutes

Total Time:

5 minutes

Yield:

4 to 5 servings

Category:

salad recipe
Ingredients
4 tablespoons lite mayonnaise
4 tablespoons nonfat greek yogurt
4 tablespoons honey
4 teaspoons poppy seeds
1/4 teaspoon onion powder
1/4 cup rice vinegar
Instructions
Whisk all ingredients together until smooth. Chill until serving.
I love to make salads for lunch, and I have made a LOT of salad bento over the years. Check out my Best Lunch Salads, and my other salad recipes on my Recipes page.