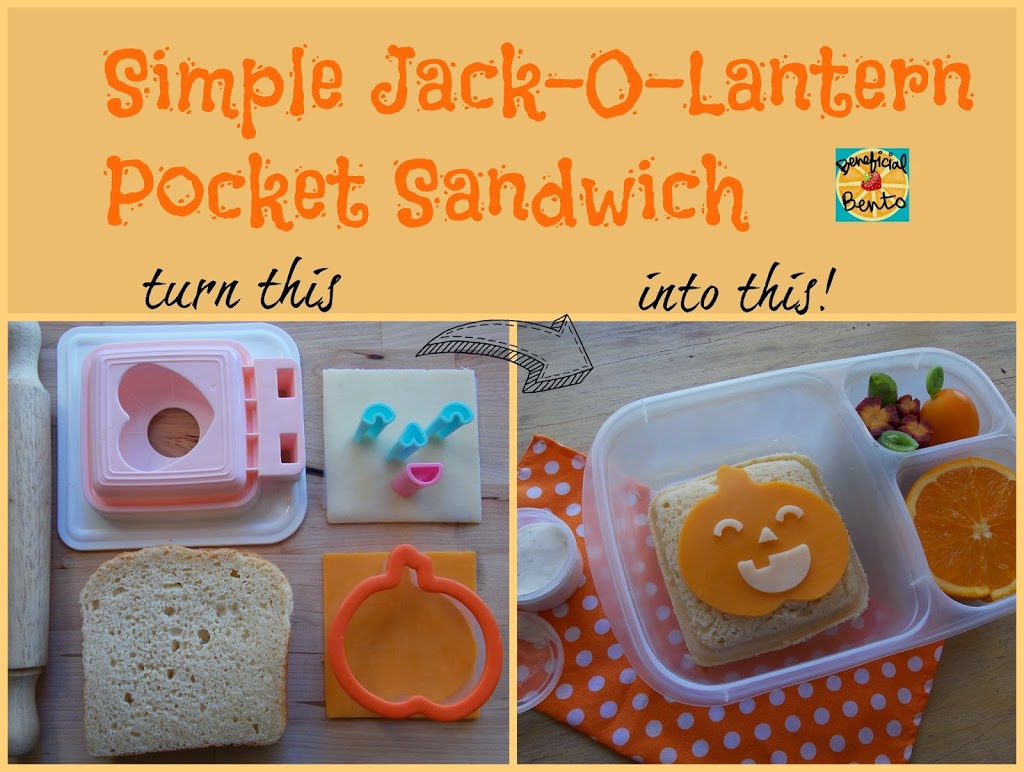 It's time for Fancy Sandwich Friday again, and this time I thought I'd show you a sandwich bento that is super easy to make.  A few simple tools, some bread, cheese, and sandwich filling is all it takes to make this cute jack-o-lantern pocket sandwich
Here are the tools I used to make this sandwich bento ( click on the pictures to learn more) :
You'll notice there is a rolling pin in the tools picture – that's because I'm using gluten free bread, and it helps a LOT to lightly roll out the bread slices before putting them in the sandwich press. First I put the bread slices in a sandwich bag and microwave them for just 30 seconds to soften and warm the bread. Then I use the rolling pin to gently press and slightly roll out each slice. This really helps to make the bread hold together – gluten free bread is notorious for turning into a pile of crumbs!
The rest of the sandwich is very easy – I just filled it with tuna salad, added the top slice, and followed the instructions that came with the sandwich press to seal it and cut off the crusts. Then I used cheese and the cutters shown above to create the jack-o-lantern. ( I ended up using the mouth cutter from the R&M skull set, even though I didn't show it in the photo)
Then I simply added some orange slices, veggies, and dip and packed it all  in an easy lunch box. Easy and fun for an October lunch!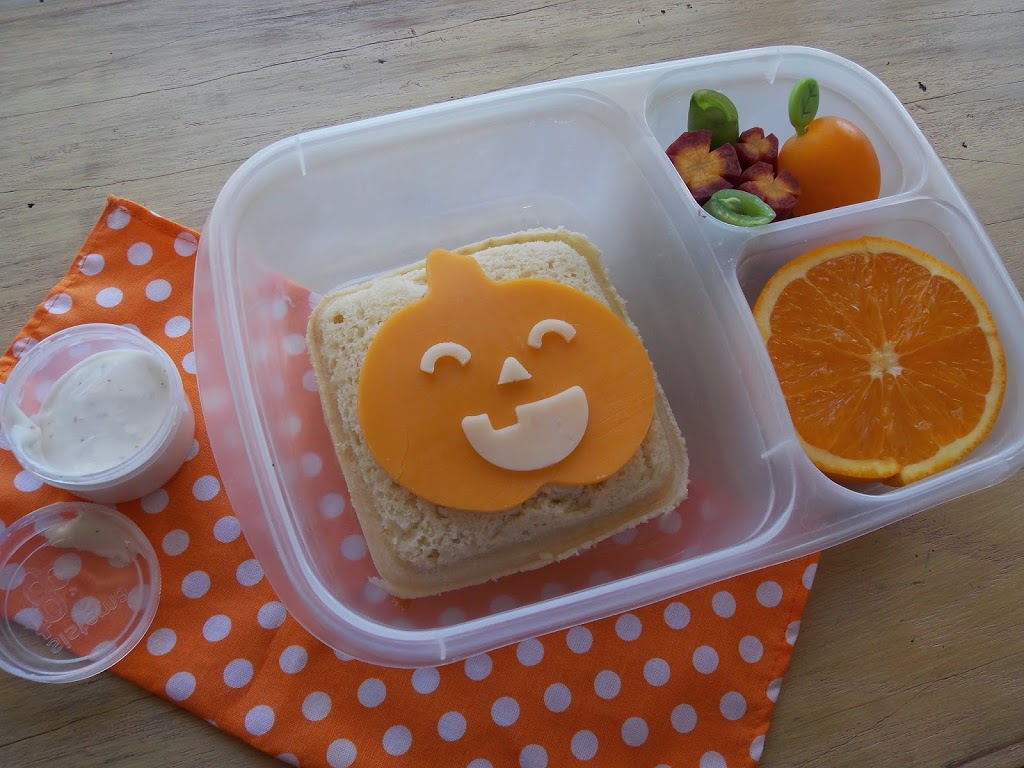 Now it's your turn – show us your fancy sandwiches! I'd love it if you have any fall or Halloween  sandwiches to share, but really, any fun or fancy sandwich will do! If you're new to Fancy Sandwich Friday, you can read about it on my Fancy Sandwich Friday info page.

>