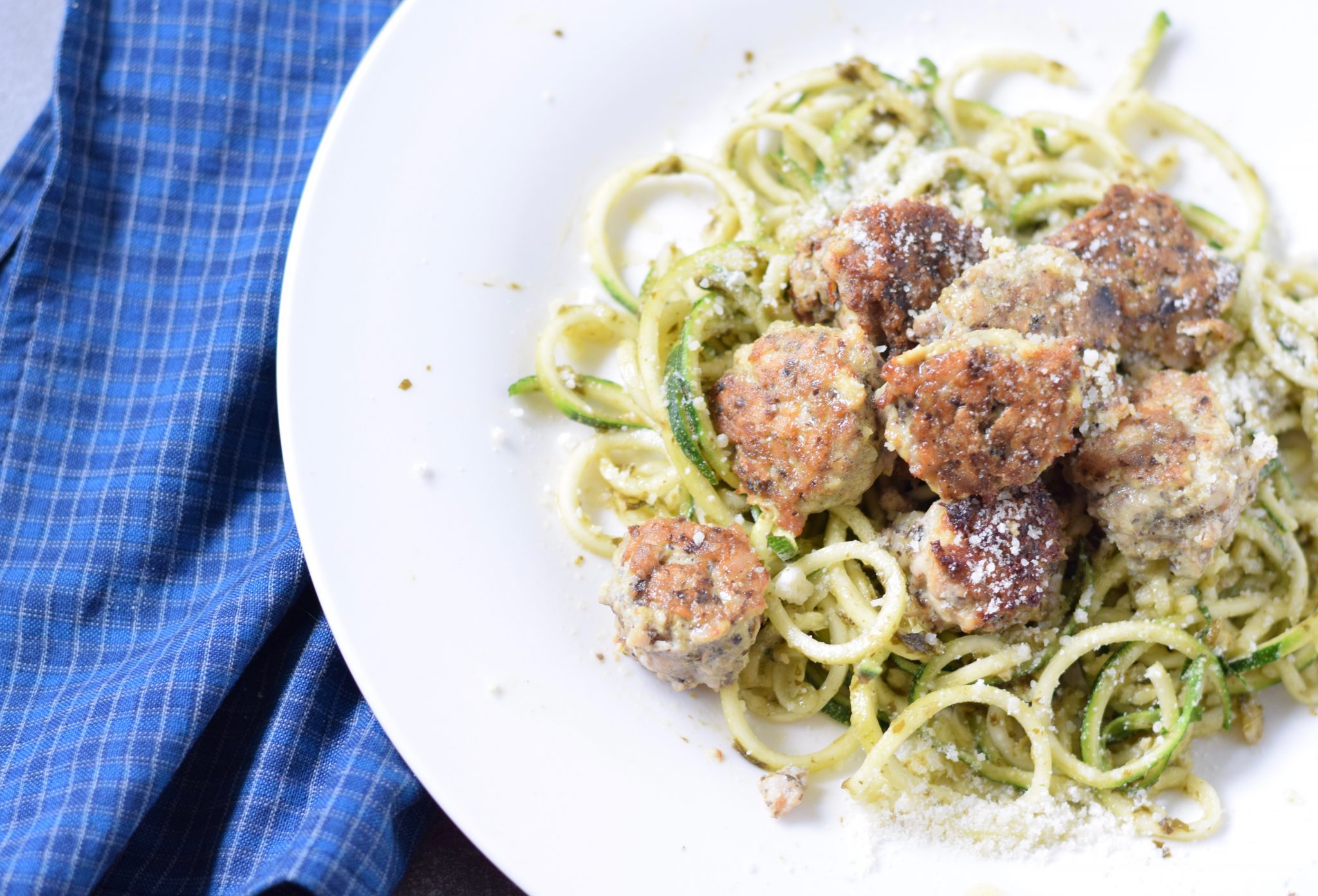 I am on a low carb kick lately. I am constantly on the lookout for super low carb, high protein, veggie-ful meals, and I have been testing lots of yummy recipe ideas – which will definitely show up on the blog in the near future!
Which reminded me – a few years ago ( has it really been that long?) I posted a recipe I perfected for gluten free chicken meatballs, which just happens to also be very low in carbs – yay! They are still a staple in our family for dinners and lunches, so I updated the post, added some new info, and re-posted it – and here it is:
Gluten Free Chicken Meatballs – Updated
I have been making these gluten free chicken meatballs for the longest time, but I just realized that I've never posted the recipe. This is one of the most versatile recipes I have for bento, and make-ahead meals in general.
This is a very diet-friendly recipe as well! The binder in the meatballs doesn't come from breadcrumbs, like most meatball recipes – you might be surprised to find that they are held together with ground mushrooms! Mushrooms add almost no extra calories, but they do add a lot of moistness to the meat – which can be quite dry on its own since it has very little fat to begin with.
Here's the original photo that I took for this post way back in the day – before I had a DSLR, ha ha ha 😀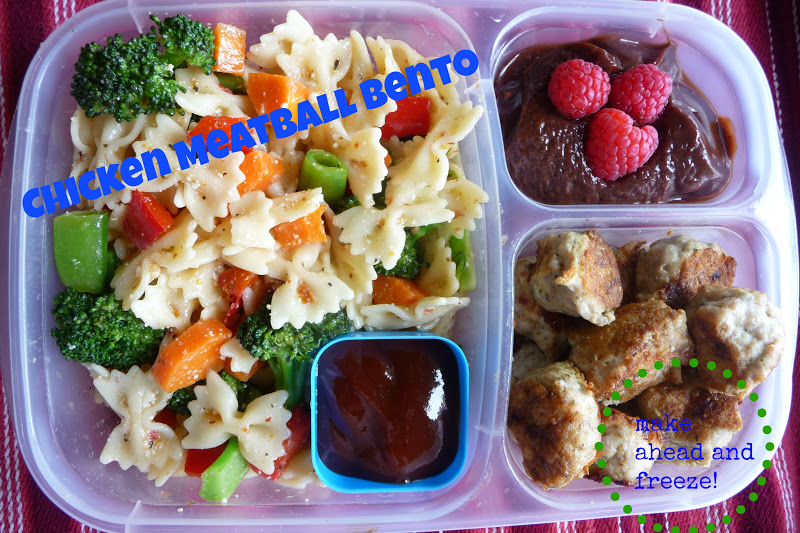 This bento has 1 cup of mini chicken meatballs, some homemade chocolate pudding, and a very simple pasta salad.
There's a small cup of low cal barbecue sauce for dipping the meatballs, which taste great hot or cold. I often keep the meatballs in the freezer and put them in a bento frozen. Then I can eat them cold at lunchtime, or reheat them in the microwave.
What's in the Recipe?
Ground chicken breast – you can use ground turkey breast, but chicken has a milder flavor. And get breast meat, not dark meat, which tends to be fatty
Mushrooms – the secret ingredient that acts as a binder, adds moistness, and great flavor!
Eggs, also a good binder which adds extra protein, too.
Seasonings – you can either make yours curry flavored to serve with rice, or Italian flavored to serve with spaghetti or zucchini noodles
How to Make the Meatballs
  In a food processor or mini chopper, finely chop the full 8 oz. of mushrooms.
  In a large bowl, place the ground chicken. Then add all other remaining ingredients. Wet hands ( because ground chicken is very sticky) and mix well by hand, or with a spoon.
  Heat 2 tsp. of Olive oil in a large frying pan over medium heat. Using a small cookie scoop, form meatballs and cook in pan until browned and no pink remains in the center. You could use your wet hands to form the meatballs, but I  highly recommend the cookie scoop – the mixture is very sticky, since there is so little fat in it.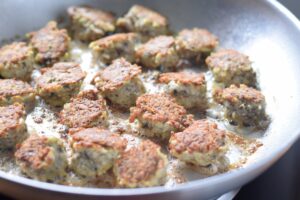 You could also bake them in the oven on a cookie sheet. I make a lot at one time ( double the recipe) and freeze the extras.
Products I Used
  I hope you try this recipe, and if you do, let me know what you think!
  Here are some things I used to make these meatballs, and where you can buy them: