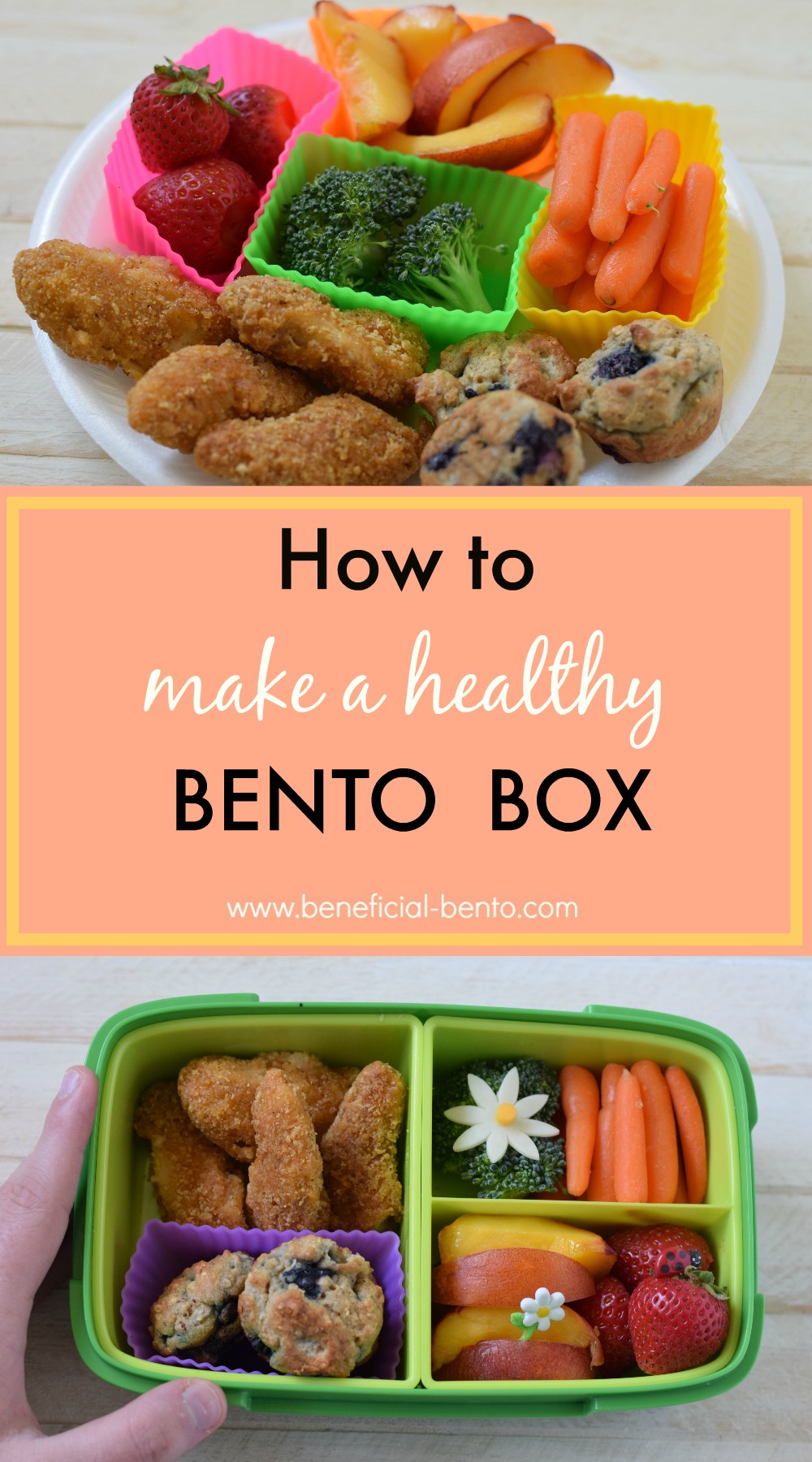 It's important to eat healthy, but it can be hard when we are surrounded by easy, fast junk food.
 But you know, it's easy to make healthy food just as appealing as fast food – by packing a bento box!
Everyday bento isn't usually complicated or time consuming. A basic, healthy bento box can be quick to put together.  I'll walk you through the steps of making a simple, healthy bento box  made with ordinary healthy food.
What's in This Lunch?
I loosely follow this formula for packing lunches:
Basic protein – Today our protein is gluten free chicken tenders. I always start with a protein because it's an essential nutrient, and it fills you up ( so you won't be tempted by junk food).
Basic carb – A few of my gluten free blueberry muffins. I made them into mini muffins, which is the perfect size for tucking into bento boxes.
Feature some vegetables first, then fruit. You can never eat too many vegetables, and most of us don't eat enough! They are really filling, and jam-packed with vitamins, so I fill my bento box with vegetables first, then add fruit in the extra space. I chose baby carrots and broccoli, and nectarine slices and strawberries.
An extra ( optional) – I included a small container of ranch dressing to dip the veggies in ( and I forgot to include it in the pictures), but you can include a small portion of chocolate or other treat, some cheese, nuts. etc. The "extra" goes last, because I feel like it's important to pack the healthy food first, then with whatever little space is left I can add a treat and keep it the smallest portion of the meal.
How Much Food Goes In a Bento Box?
This is a common question. Bento boxes look kind of small, but if you pack the food nice and tight with no gaps, you can fit a surprising amount in there!
Here is the actual food I packed in my IKEA green bento box, which measures 8 x 5 x 2.5 inches. Seems small, but it holds a big plateful of food!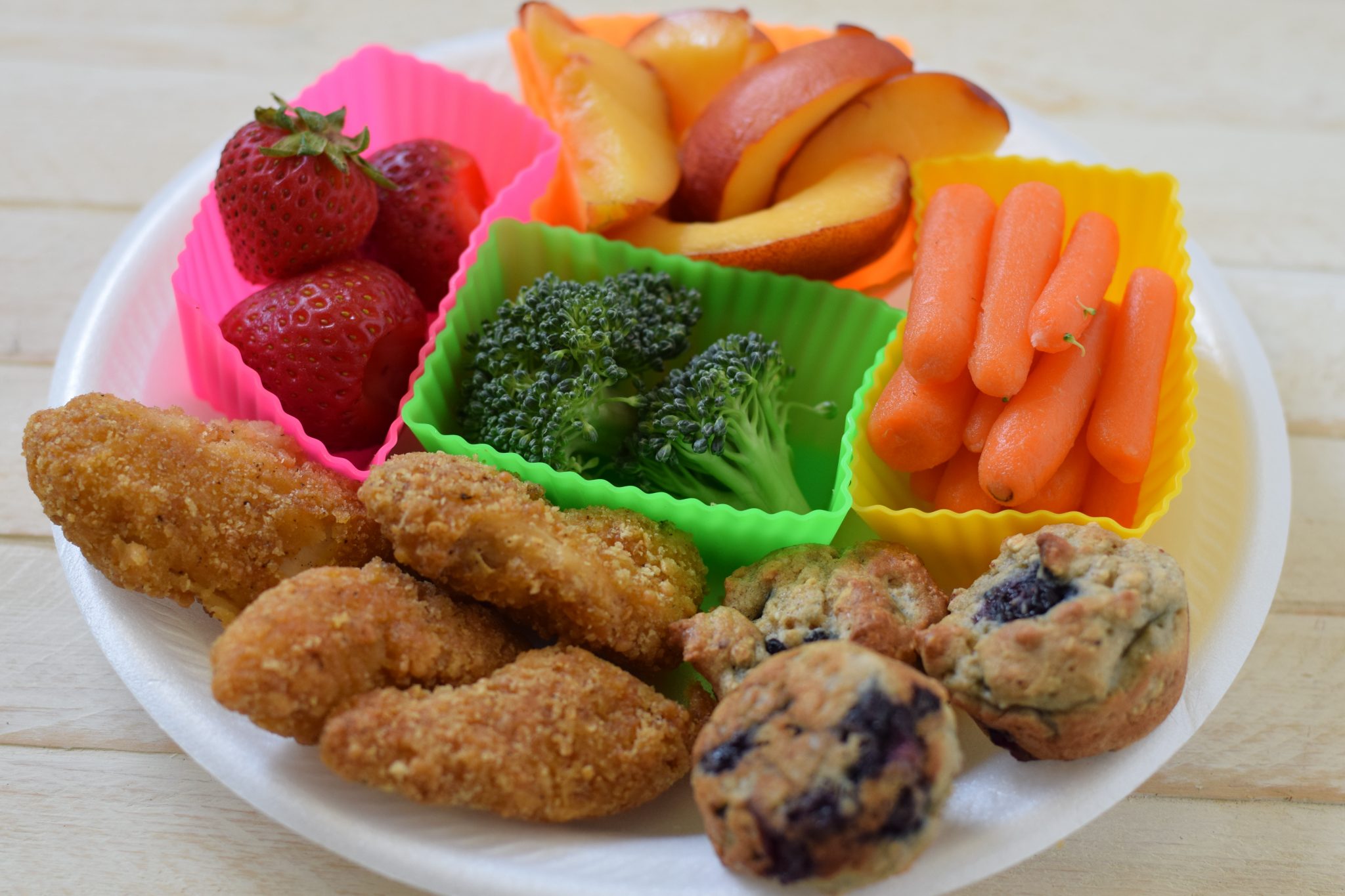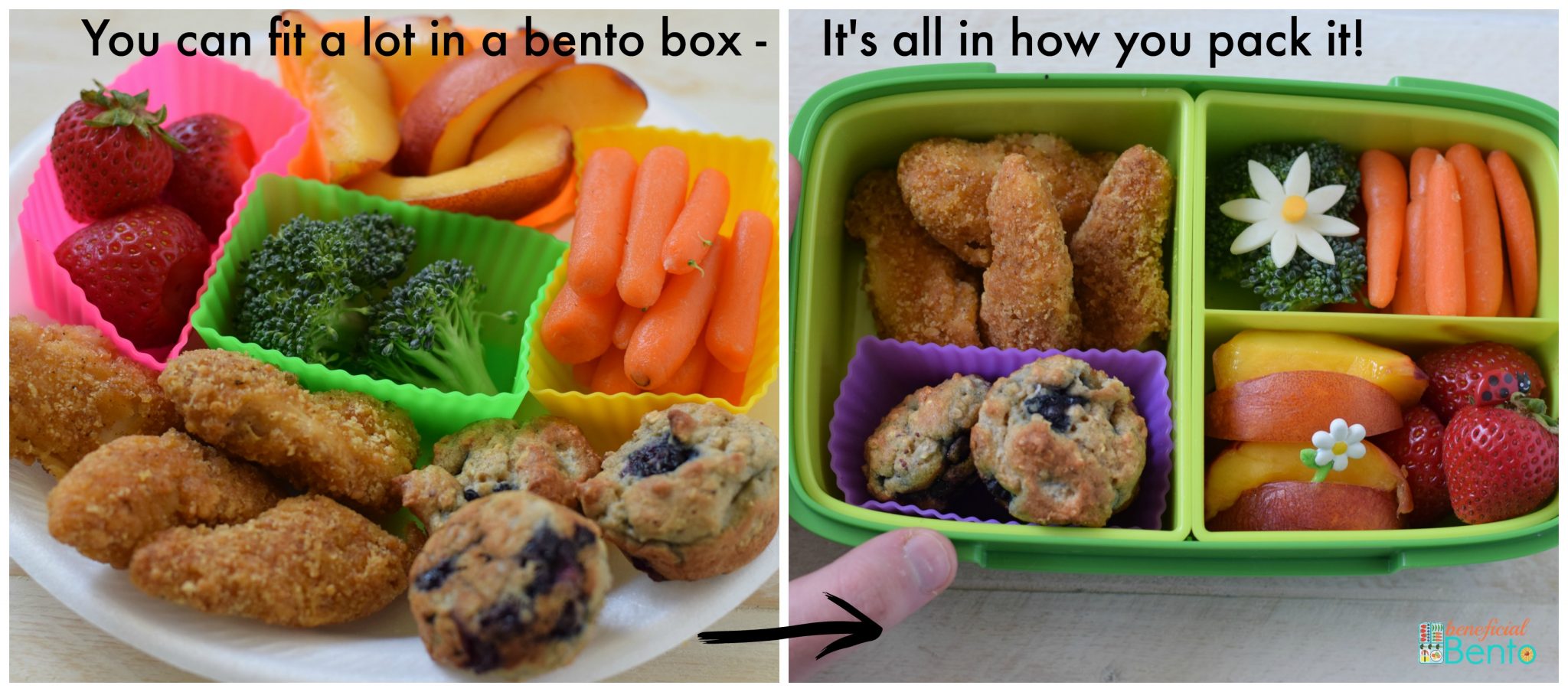 How to Pack the Bento Box: Step 1 – Start with Protein and Carbs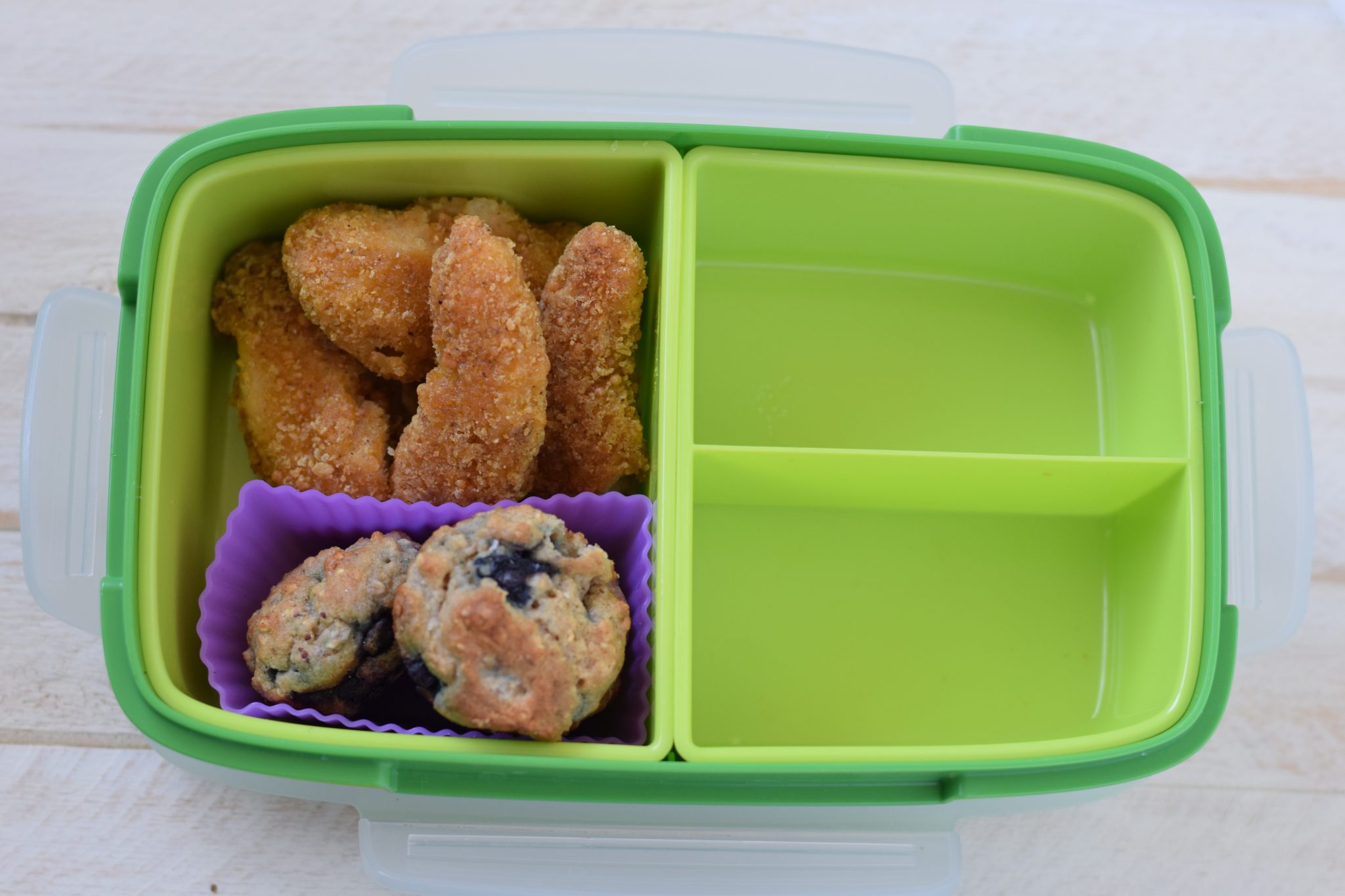 Step 1 Start with the basics – protein and carbs. Use a divider, like a silicone muffin cup or one made specifically for bento ( like the purple one as shown) to keep foods from making their neighbors soggy or taste bad. Silicone dividers are the perfect way to pack food nice and tight without the foods mixing together.
Step 2: Next, Fill Up on Veggies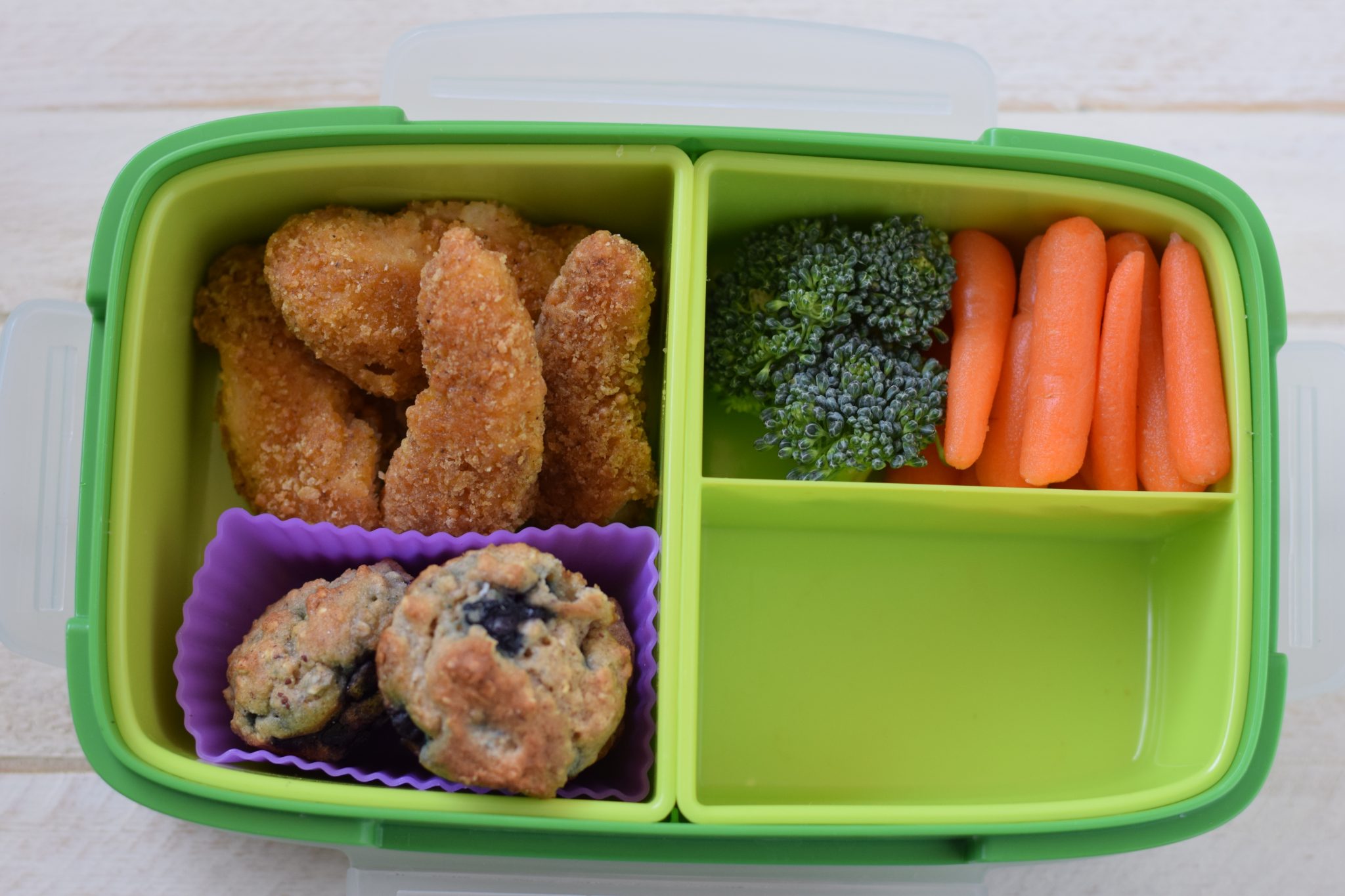 Step 2 Feature vegetables. I always include at least one or two vegetables in every lunch I make. I try to make vegetables a large part of every bento – they are not only nutritious and filling, but using a wide variety of colorful produce is what makes a beautiful "feast for the eyes".
Step 3: Include Some Fruit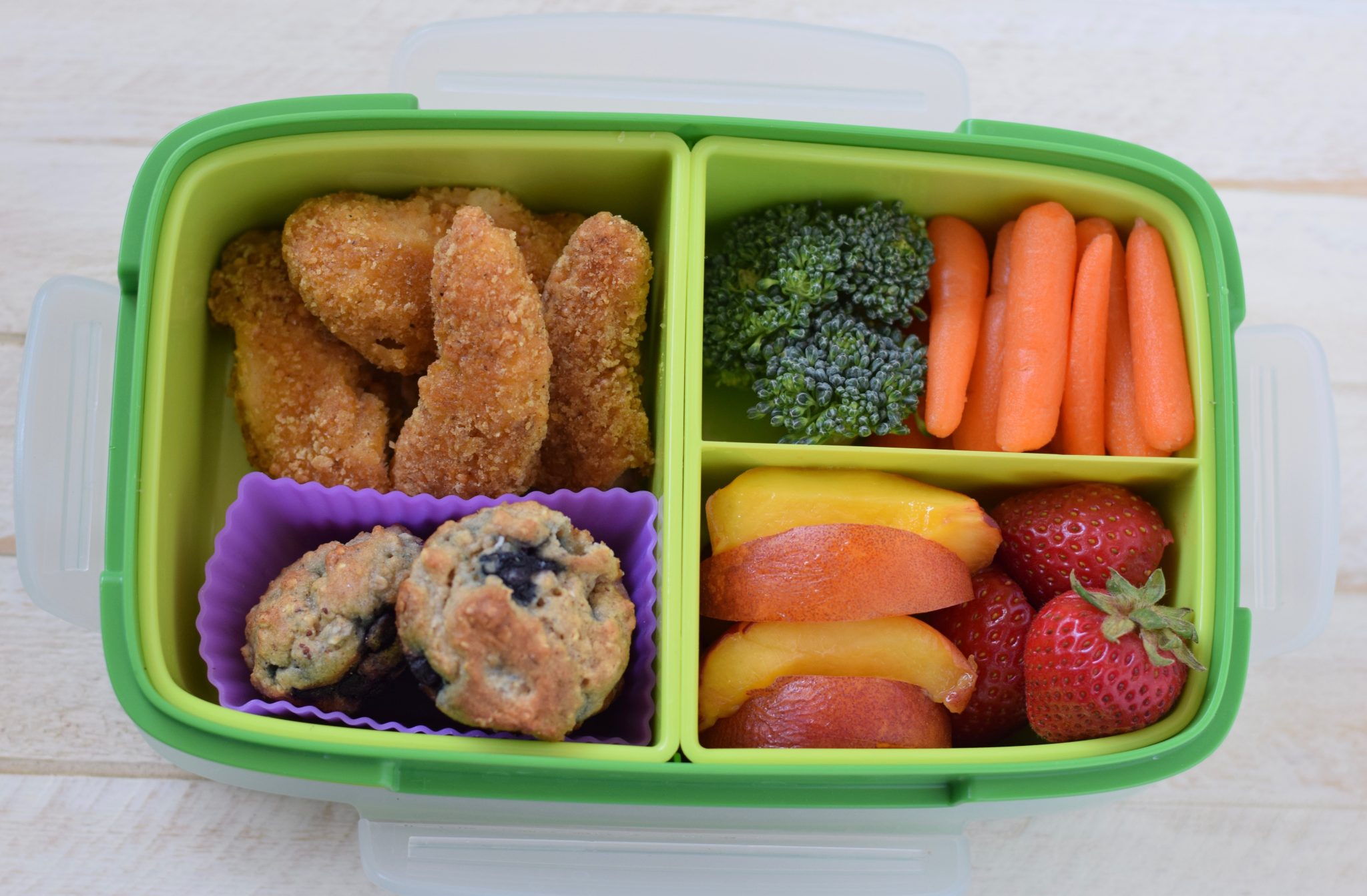 Step 3 Fill in the gaps with fruits, and more vegetables – Fruit is also an important part of the lunches I make. I often find that a little touch of the color red or orange is what ties everything together to make a beautiful presentation, and that is often fruit. After I've packed my lunch, I take a look at it and see if a little touch of another color will make it look even better. Berries, peaches, orange slices, and grape tomatoes all add yummy pops of color!
Step 4: Add One Cute Bento Detail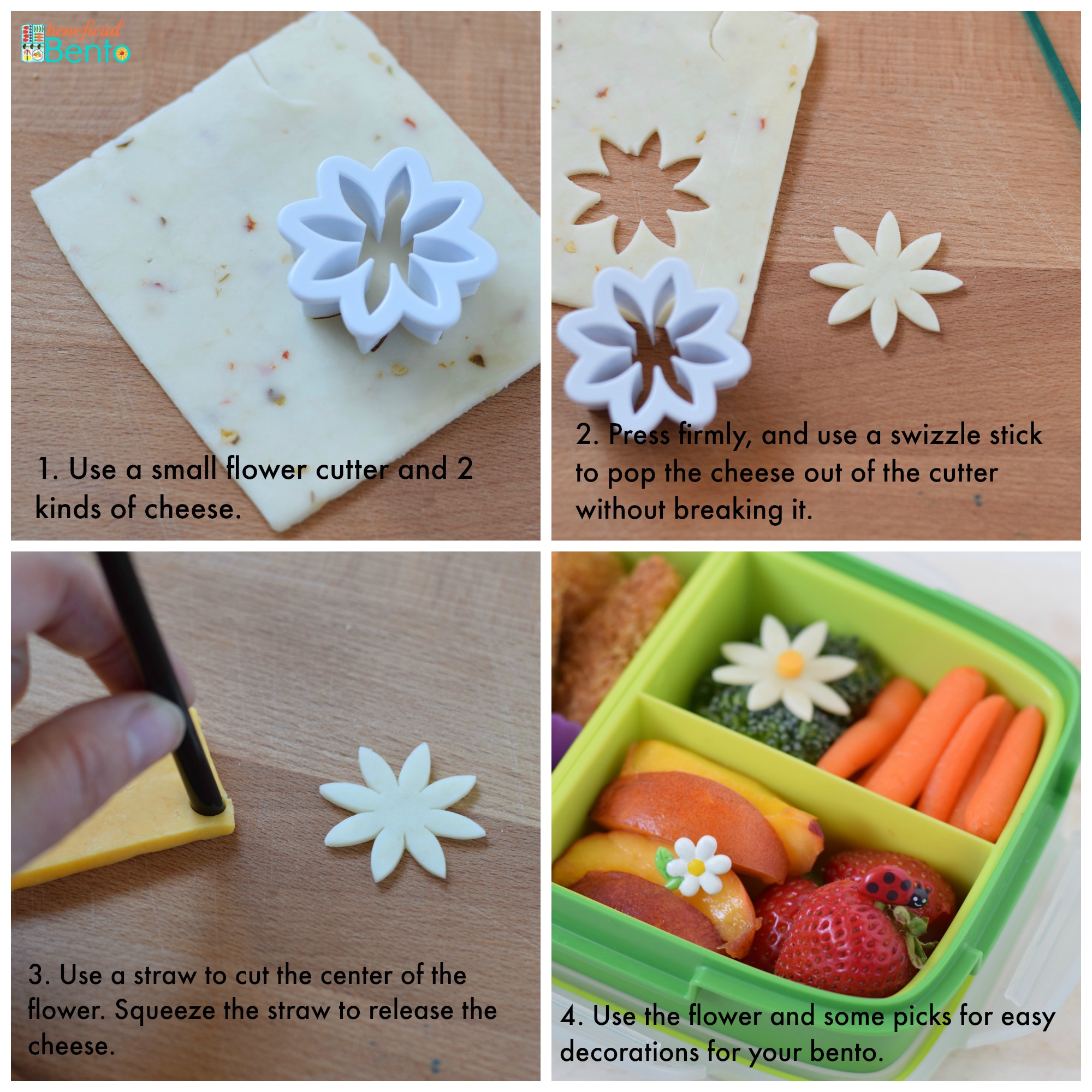 Step 4 Add one cute bento detail. First I focus on the food, the nutrition, and if the person eating it will like it.  After that, I consider how I can dress up the lunch even more with something cute or funny. Every once in a while I'll make an extra special, time-consuming lunch for a special occasion, but usually I just add one main" bento-y" detail to my lunches. I made a quick daisy from cheese, then added a flower pick and a ladybug pick just for fun 🙂 Focus on packing the box tightly and filling all the space first. Then adding just one or two cute touches and picks can really make it.
And here's the finished product! Ready to eat 😀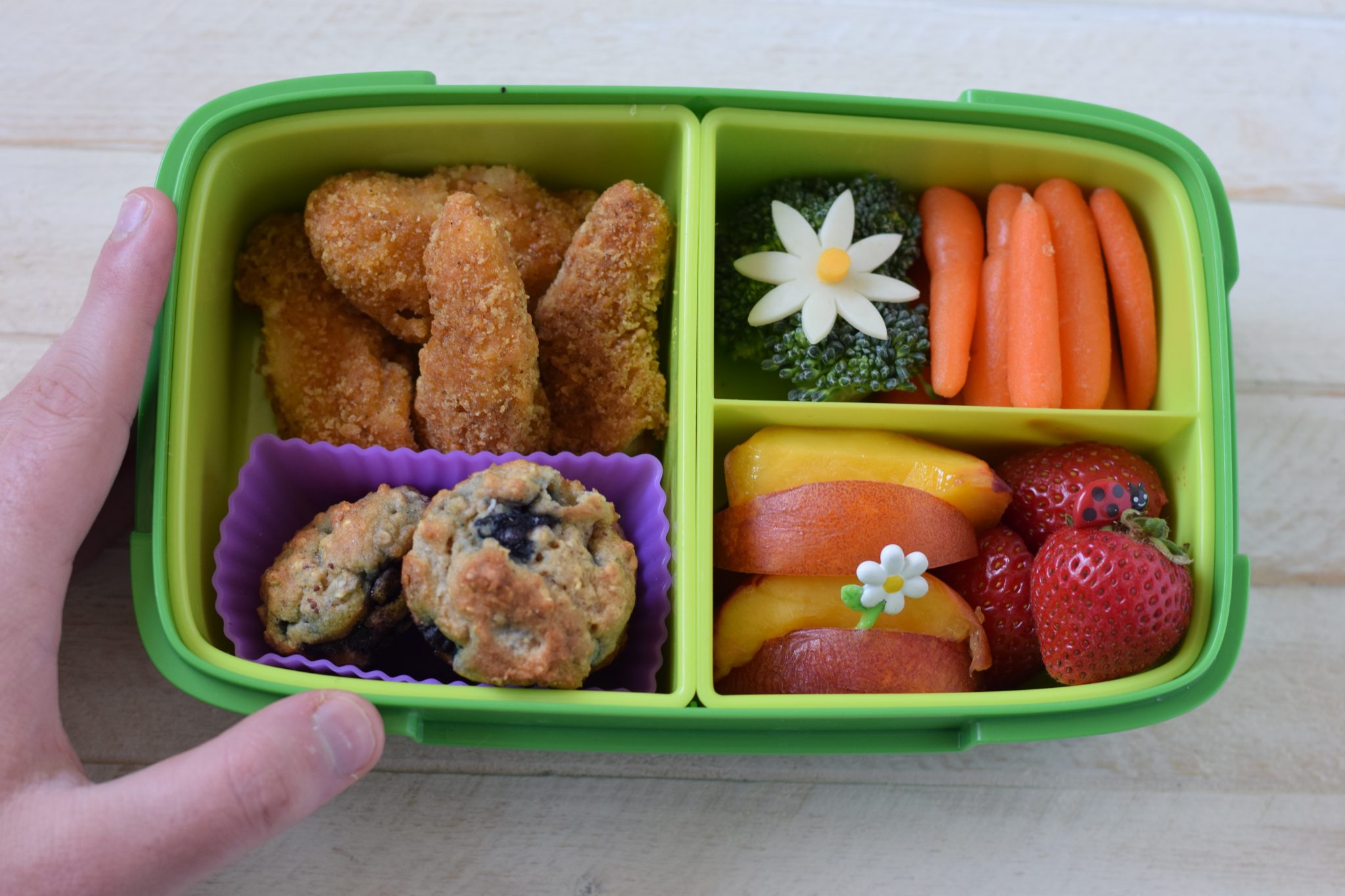 Products I Used:
You can see ALL the products I personally use and recommend for making lunches right here, in my Store, but here are the specific things I used in this lunch:
 Now that you see how easy it is to pack a healthy bento box, come check out some of my Pinterest boards to get your creative, lunch-packing juices flowing: Lovely Lunches, and Adult Bento. 
You May Also Like: