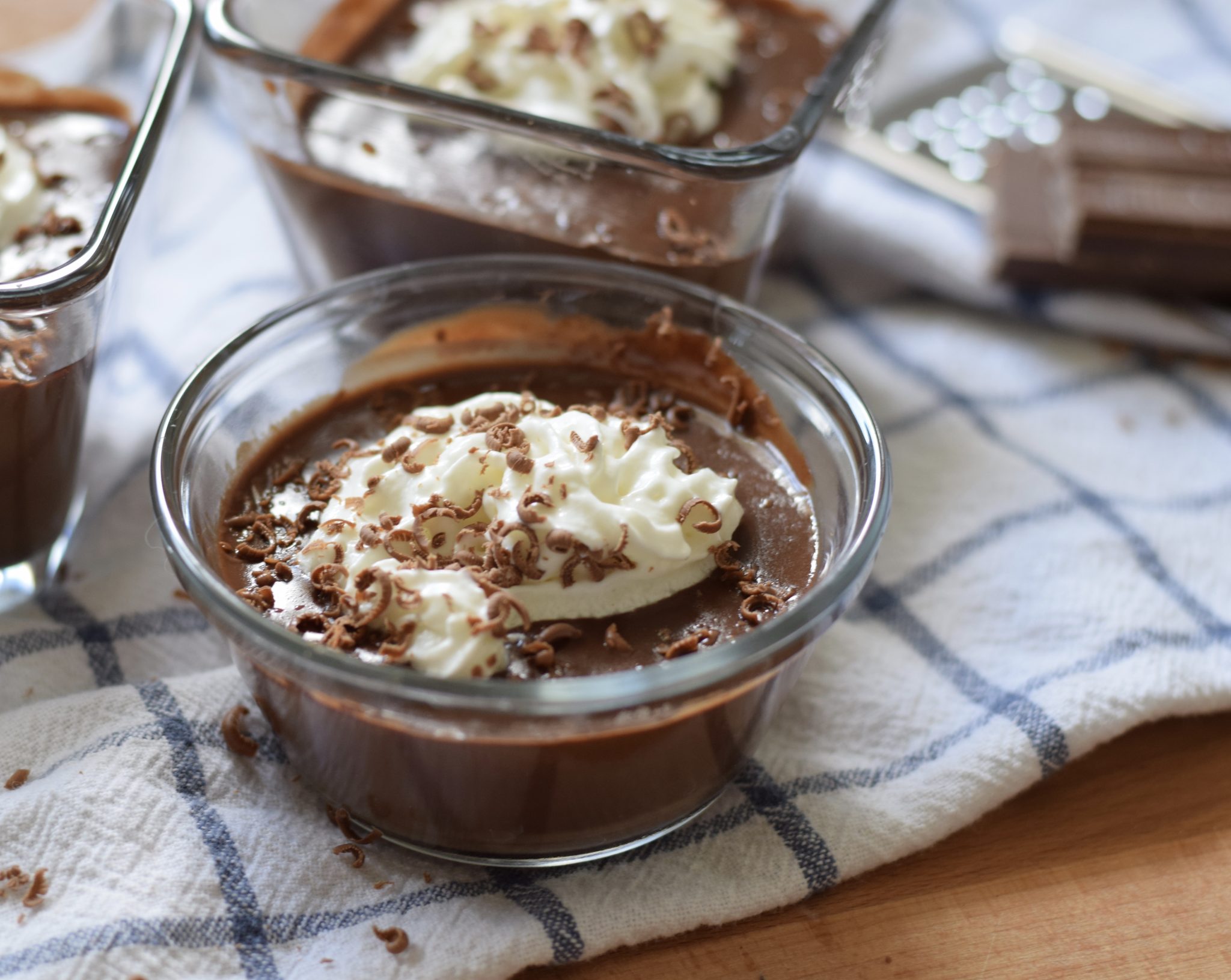 When a craving for a homemade chocolate dessert hits,  you don't want to have to spend an hour making it, or making the whole kitchen dirty. My simple recipe can give you delicious, homemade chocolate pudding by just using  a bowl and a microwave!
This pudding gets it's rich, silky texture from lite coconut milk, so it's dairy free – and I'll show you how to make it in under 5 minutes!
What's in the Recipe?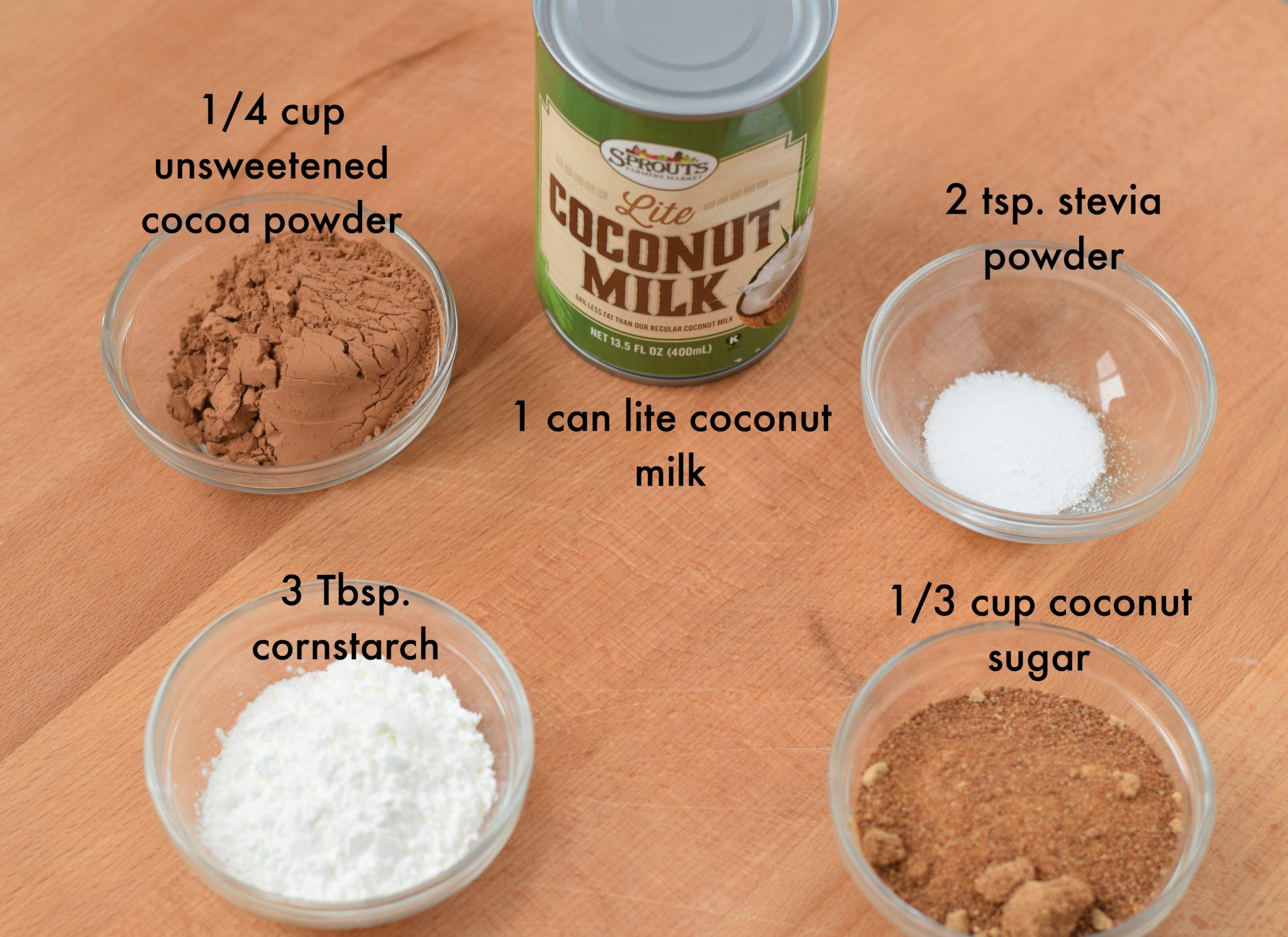 There are only 5 ingredients:
lite coconut milk – Look for one that has very few ingredients, and no potassium metabisulfide. My favorite brand is Trader Joe's.
unsweetened cocoa powder – I use Hershey's.
stevia powder – I use the powdered blend of stevia and rubiana,  a calorie free sweetener which can be found as a store brand in lots of grocery stores.
coconut sugar – This has a mild brown sugary, almost molasses-y flavor to it. I used this because it's a little lower on the glycemic scale, and the stronger flavor means you need less sugar to sweeten the pudding ( therefore a little less calories and carbs).
cornstarch – The thickener that gives pudding its glossy, thick texture.
How to Make Homemade Chocolate Pudding
Step 1
Combine the dry ingredients in a microwave-safe bowl and stir together with a whisk until blended.
Step 2
Stir in the can of coconut milk. There will probably be some lumps from the coconut fat, but these will melt when it gets heated in the microwave.
Microwave it for 1 minute and 30 seconds. It will probably look like this: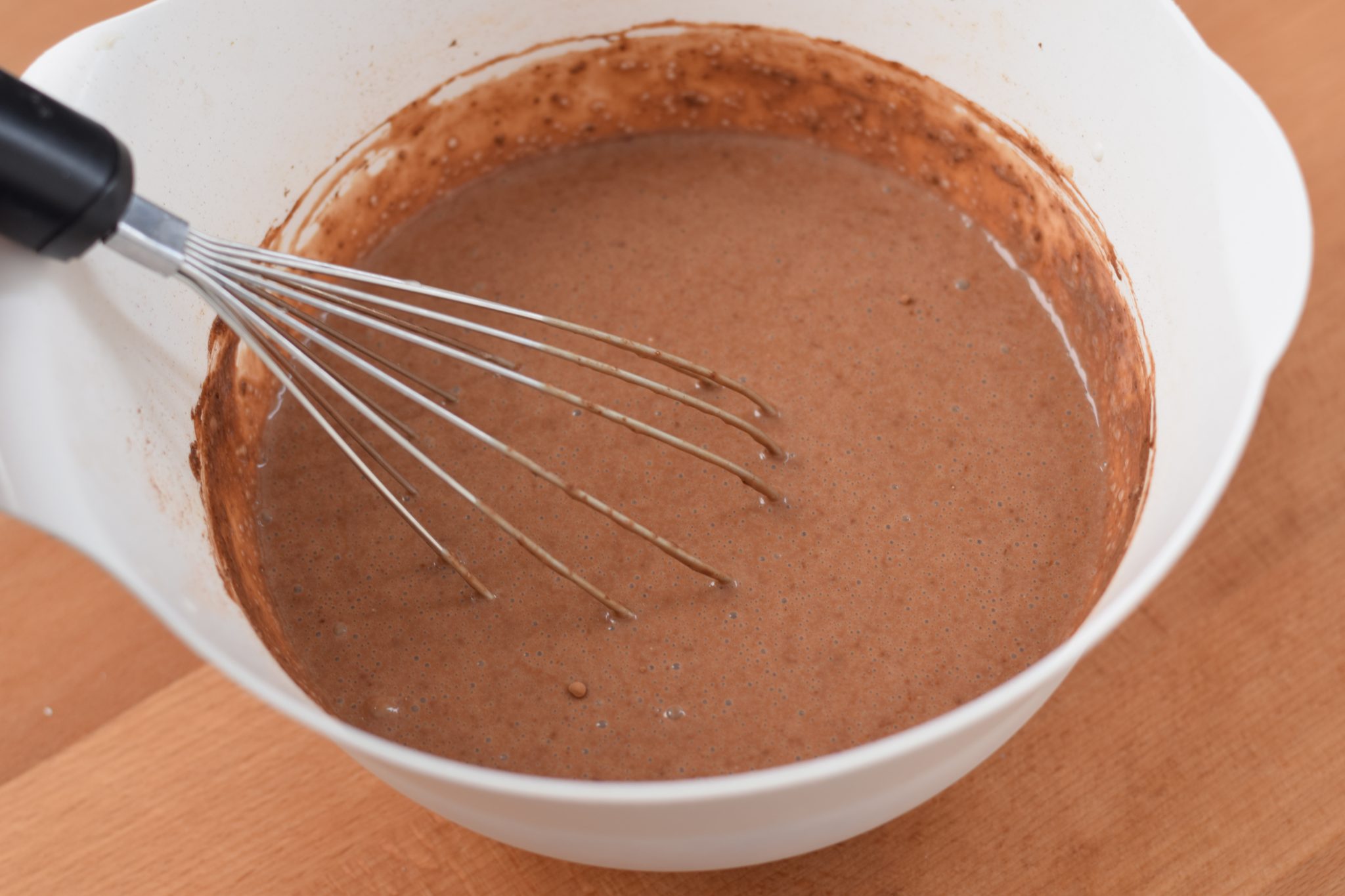 Step 3
After stirring it again, microwave it for another minute and 30 seconds. This time, it should be darker and have a glossy texture. It will be thickened slightly, and it will solidify even more once it has cooled down a little.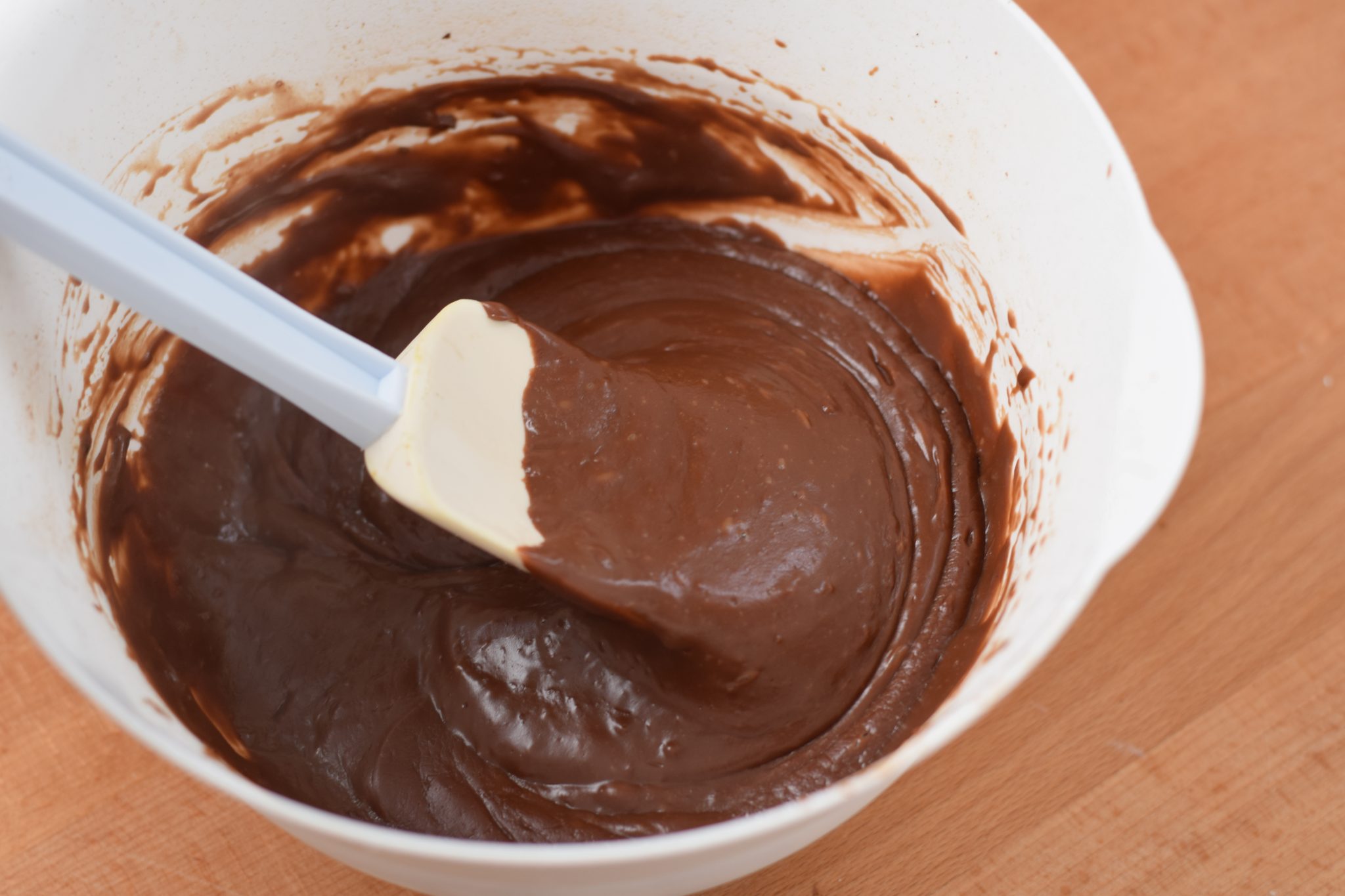 Step 4
When still warm, pour it into serving dishes. At this point you can eat it when it's still warm and silky ( recommended!) or cover and chill in the fridge until serving time.
And check out the calorie count in the nutrition label below – only 173 calories per serving!
The whipped cream and chocolate shavings aren't included in the calorie counts, but it does make for a nice picture 😉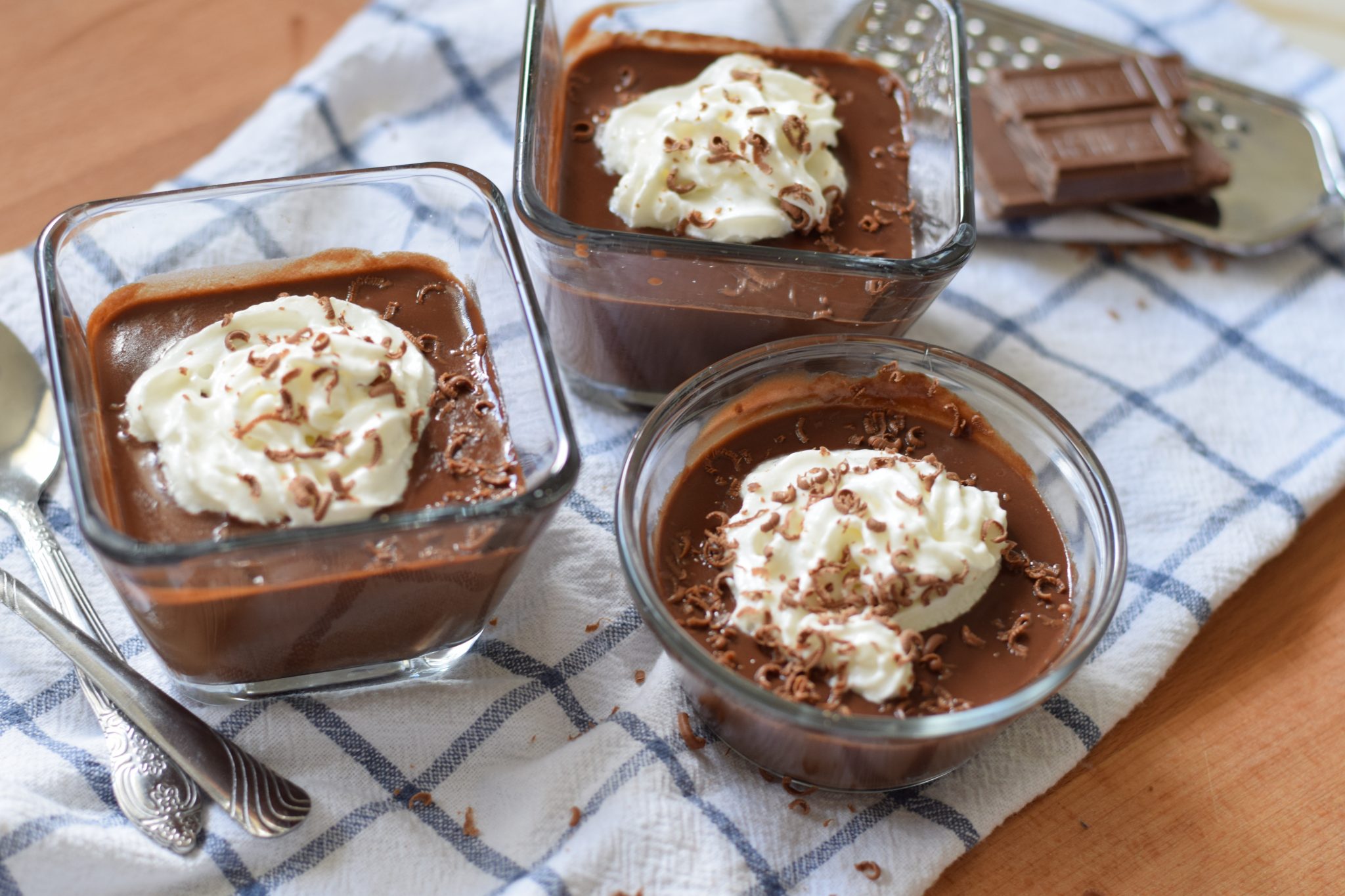 Print
Homemade Chocolate Pudding
Author:

Kristie @beneficialbento

Prep Time:

2 minutes

Cook Time:

3 minutes

Total Time:

5 minutes

Yield:

4 servings

Category:

dessert
Ingredients
13.5 ounces of light coconut milk(Light coconut milk)

1/3 cup coconut sugar(coconut sugar)

2 teaspoons stevia powder(Sweetener, herbal extract powder from Stevia leaf)

1/4 cup unsweetened cocoa powder(Cocoa, dry powder, unsweetened)

3 tablespoons cornstarch(Cornstarch)

1 teaspoon vanilla(Vanilla extract)
Instructions
Add cocoa powder, stevia powder, coconut sugar, cornstarch to a microwave-safe bowl.
Using a whisk, stir in the can of lite coconut milk.
Microwave uncovered, on high for 1 minute, 30 seconds. Stir.
Microwave for another 1 minute, 30 seconds. The pudding should be thickened and glossy.
Stir and let cool slightly – it will thicken a little more as it cools.
Spoon into serving dishes when still warm, and serve.
 You May Also Like
Here are some other good-for you desserts that you should take a look at:
Gluten Free Chocolate Mug Cake