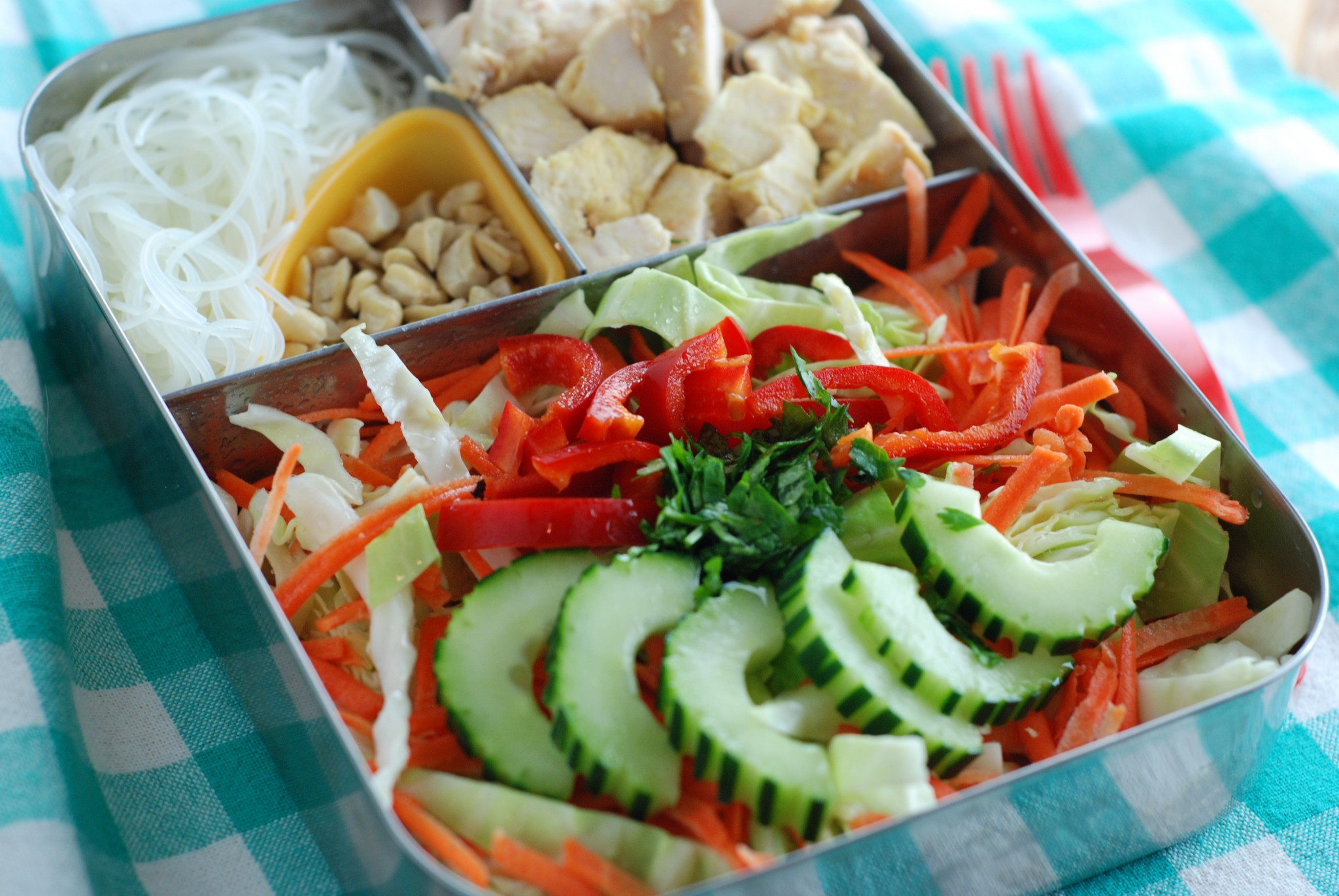 Are you looking for an exciting way to get in your 5 daily servings of veggies? Take a look at the colorful red bell peppers, bright orange carrots, and green cucumbers, cilantro, and shredded cabbage. You just know this salad is loaded with lots of vitamins! Another great thing about it – it's got gluten free rice noodles! So if you are gluten intolerant ( like I am) you can have this salad without fear.
This recipe is my version of Trader Joe's Chicken and Asian Style Noodle Salad. I love Trader Joe's! And every time I go there, I buy myself one of their delicious salads. But I rarely get to go – the nearest Trader Joe's is about a 40 minute drive from my house! I started to re-create some of my favorite salads at home so our family could have them any time we wanted. You can find the recipe for my  copycat version of Trader Joe's Harvest Salad with Grilled Chicken here.
I have rounded up ALL my Trader Joe's copycat/tribute salad recipes, plus lots of other great recipes and salad tips and tricks in my cookbook, called Fresh Lunch Salads.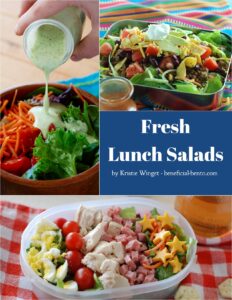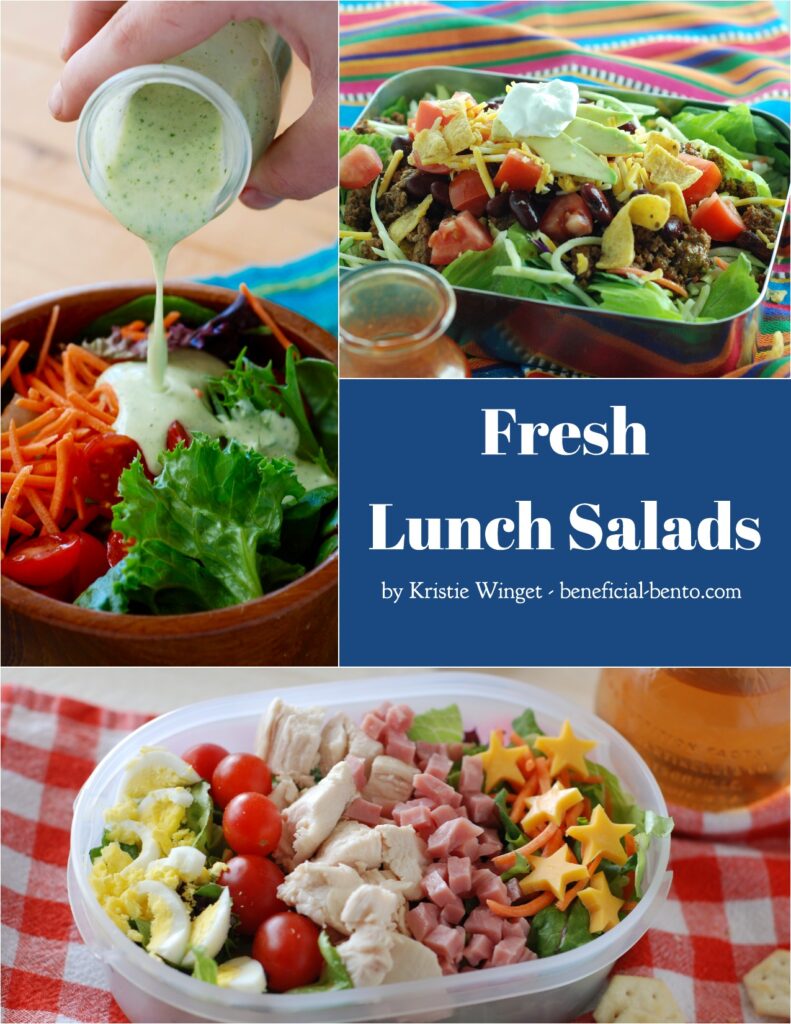 You can check it out here:
The recipe for Thai Chicken Noodle Salad comes right out of the book, but I'm happy to share it here with you, my favorite reader 🙂
Print
Thai Chicken Noodle Salad Recipe
This salad combines colorful veggies, tender rice noodles and chicken, and crunchy peanuts tossed together with some spicy Jalapeno-Lime dressing for a truly memorable lunch!
Author:

Beneficial Bento

Prep Time:

15 minutes

Total Time:

15 minutes

Yield:

1 salad

Category:

Salad
Ingredients
1 cup diced (cooked chicken breast)
1 cup finely shredded green cabbage
1/ 2 cup shredded carrots
slices cucmber (with the seeds cut out)
red bell pepper (as much as desired)
tsp finely chopped cilantro (about 1 .)
1/ 2 cup cooked rice stick noodles
2 Tbsp . chopped cashews (or peanuts)
Dressing:
1 Tbsp . ricevinegar
2 Tbsp .oil (likecanola or salad oil)
1 Tbsp .lime juice
2 Tbsp . cilantro leaves
1 tsp . jalapeno (canned or fresh)
2 tsp . sugar
1/ 2 tsp . salt
1/ 8 tsp . garlic powder
Instructions
dressing instructions:
Blend all dressing ingredients in blender until smooth.
Makes 2 servings.
salad instructions:
Pack the cabbage, carrots, peppers, cucumbers, and chopped cilantro in your preferred container.
Pack the chicken, rice noodles, and nuts separately from the salad greens to keep them from making the salad soggy.
Pack 2 – 3 Tbsp. of the dressing in a small container with a tight fitting lid.
Keep cold until lunchtime,then combine all the ingredients along with the salad dressing and enjoy.