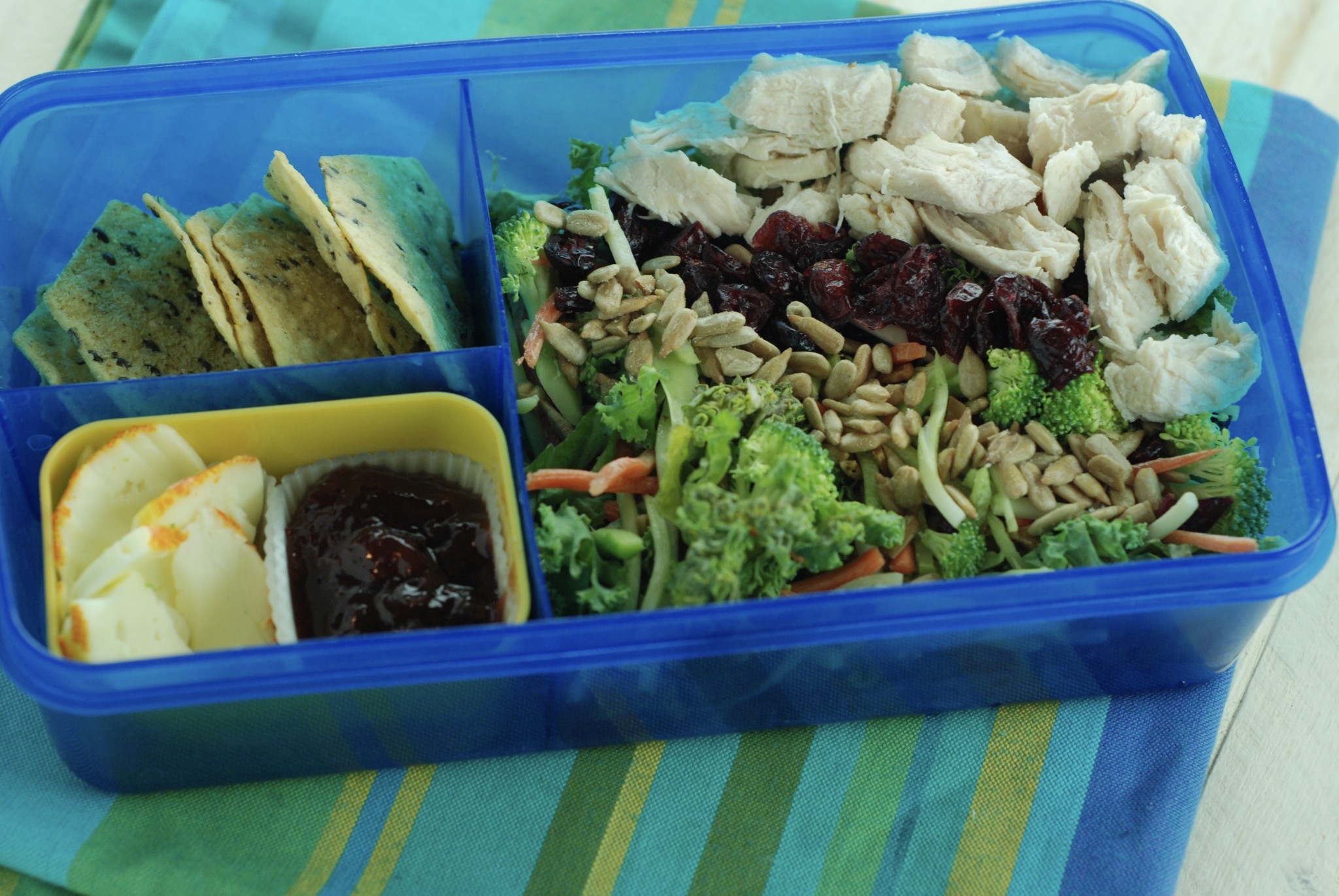 Does the idea of a healthy salad for lunch seem boring? Maybe you could use a few fresh ideas to liven up your lunches, like this healthy chicken salad – it's made with lots of super-foodie ingredients, and some really fantastic dressing that tastes a lot like spicy french fry sauce ( it is SO good!)! And then on the side we've got some crackers and cheese with some jam – but this is no ordinary jam, this is Strawberry Jalapeno jam! And rest assured, it is pretty healthy as far as jam goes: sweetened with honey, and no artificial stuff added.
What's in This Lunch?
Chicken, Kale, and Broccoli Salad – which is a recipe that you can find in my new cookbook, Fresh Lunch Salads ( find out more below)
some of my favorite crackers: Food Should Taste Good multi-grain crackers, which are gluten free and full of lots of seeds and healthy whole grains.
cheese… but not just any cheese – this is melt-in-your mouth Port Salut cheese! It's kind of like brie, and it's fantastic, especially when combined with StrawberryJalapeno jam!
Smucker's Strawberry-Jalapeno jam, which contains all these healthy things: strawberries, honey, jalapeno peppers, fruit pectin, vegetable juice, and citric acid. This came in our Degustabox this month, and we are absolutely loving it paired with cheese!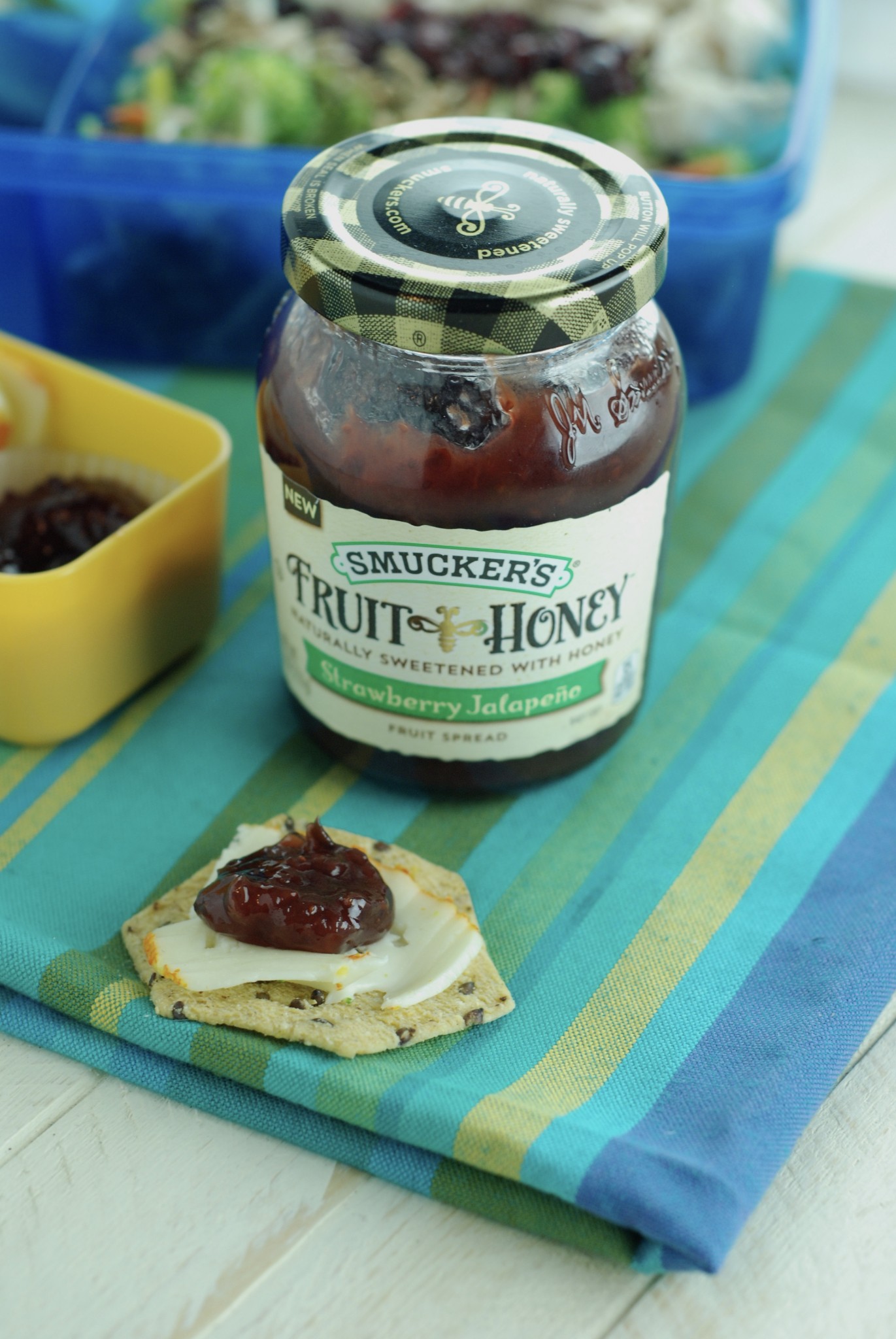 Tips & Tricks
I love using my Fit & Fresh Bento Lunch kit for this lunch. The separate compartments are perfect for keeping the salad away from the crackers, and the cheese and jam fit neatly in that little yellow container, which has a lid to keep the jam from leaking into the other parts of the lunch box.
Don't try to toss the salad with the dressing until right before you eat it. The kale and broccoli are pretty hearty and can take it, but it might make the sunflower seeds and cranberries go soft. Keep the dressing in a separate small container and add it at lunch time. I used one of my Mini Dippers, shown below: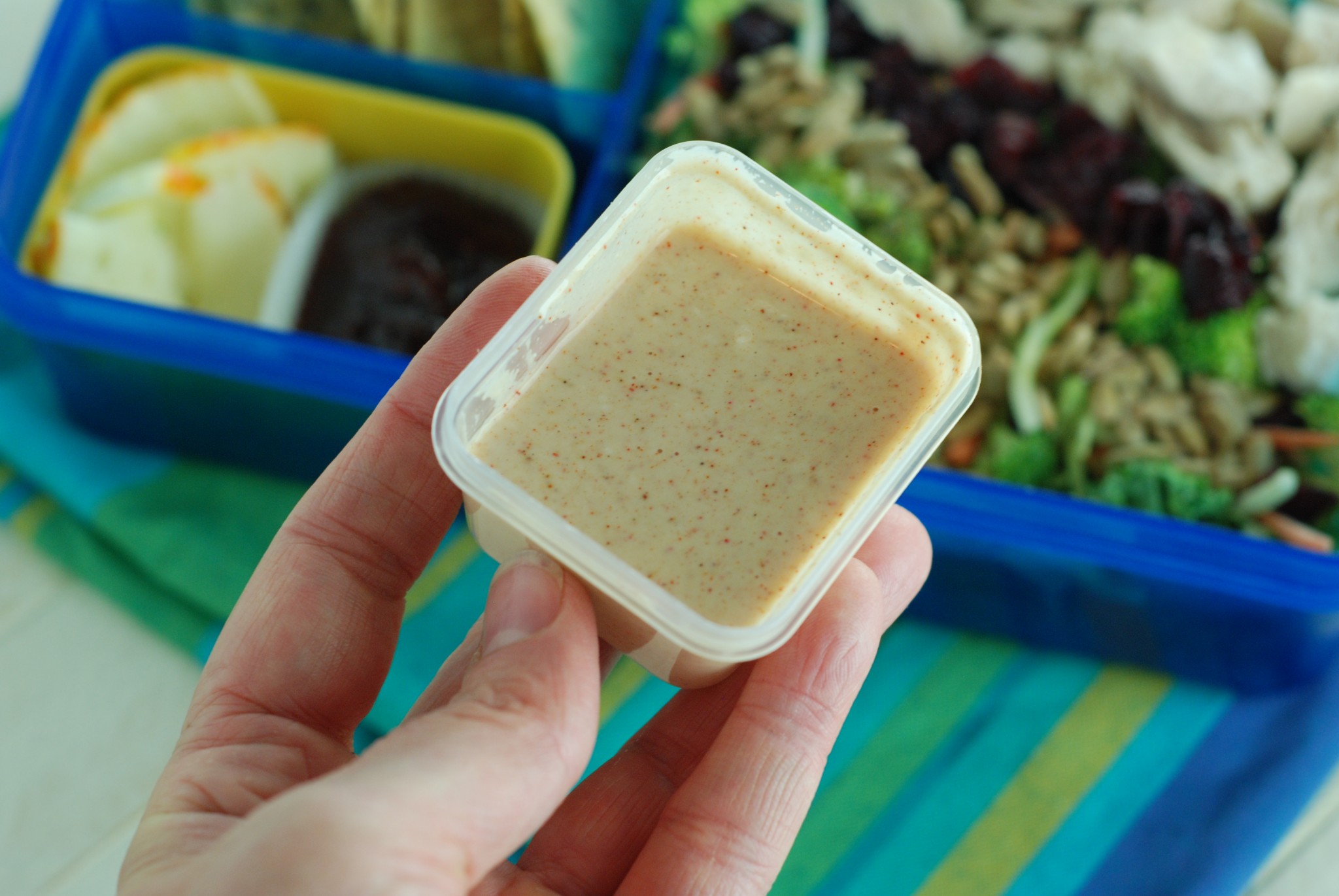 Products I Used:
If you're interested in stepping up your salad game for lunch, you might want to check out my cookbook, Fresh Lunch Salads.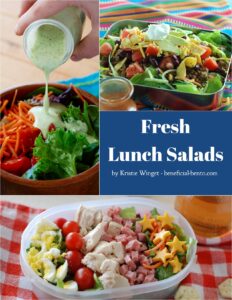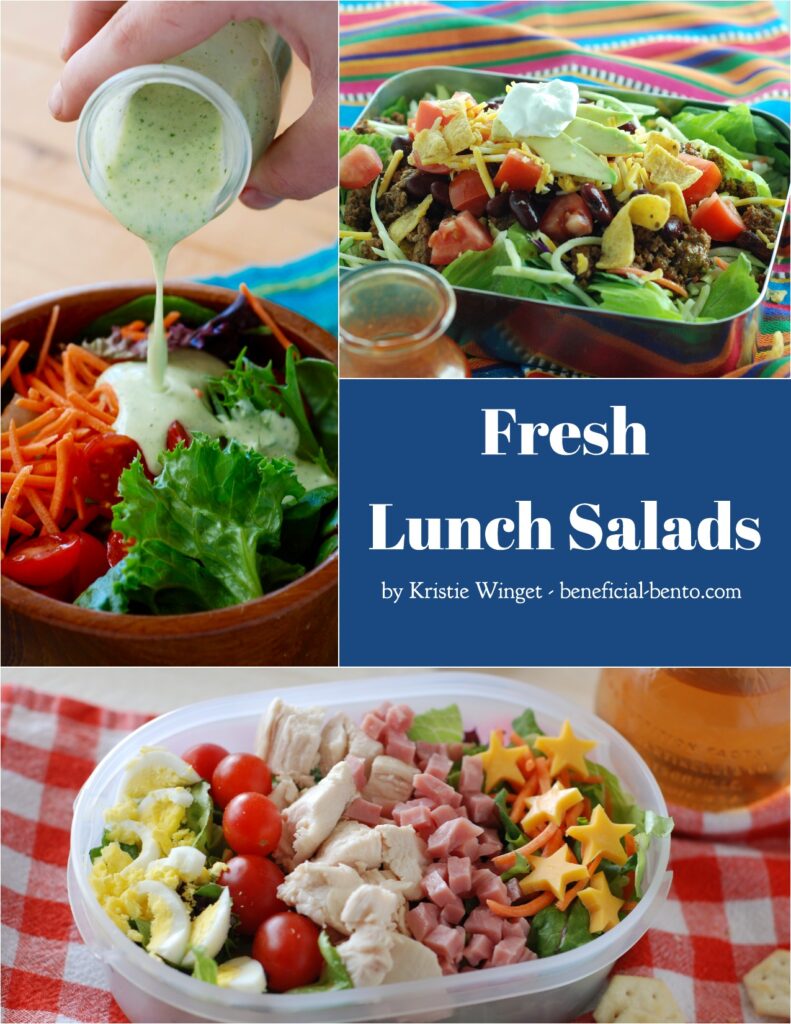 You can  do that by clicking the button below:
Degustabox is a fun subscription service that delivers a surprise box full of food for you to try, each month! It's super fun, and we all look forward to sampling all the goodies with each new box. You can learn all about it and subscribe by clicking the box below: