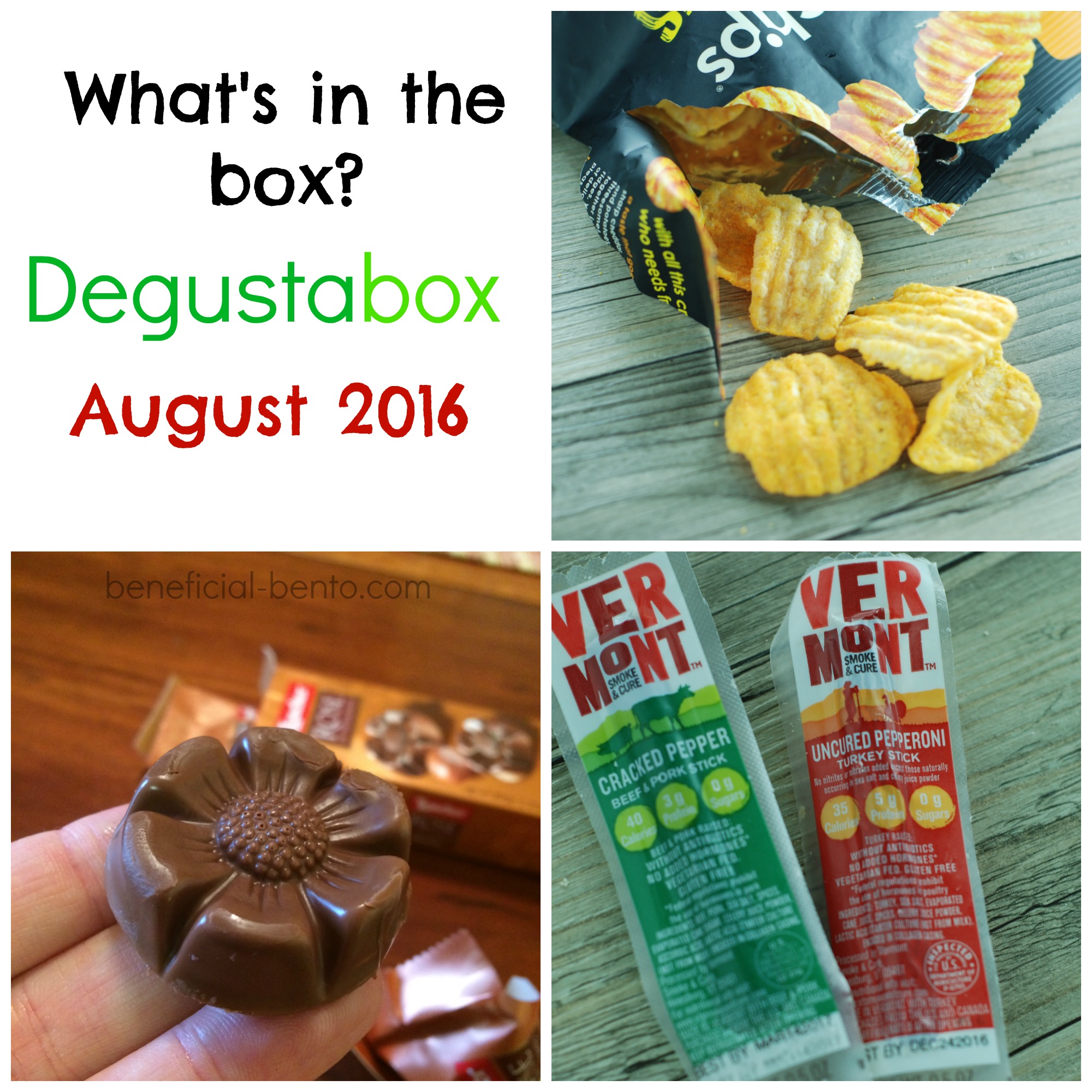 It's August – the dog days of summer are starting to wind down, and there's kind of a lull between the excitement of summer and the start of school. There's not a lot going on these days … except that I did get a new package from Degustabox!
Subscribing to Degustabox means that I'll be getting a big surprise box of delicious new foods to taste and try, each and every month. Our whole family loves to see what yummy things are inside, and what fun, new foods will show up in their lunch boxes and on the dinner table.
Here's me opening my Degustabox last week:
Do you want to get your own box of food surprises each month, too? If you'd like to subscribe, I would be pleased as can be if you use my affiliate link 🙂 Just click on the banner below to find out more, and subscribe using my link.  Aaand, you can get 50% off your first box by using this code at the checkout: DEGUSTA10 Thanks!
Here's what we think of the food we've tried  so far this month:
Popchips Ridges  Cheddar and Sour Cream: YUM! My son got these in his lunch, and he really loved them. And with no artificial flavors or colors, and half the fat of fried potato chips, I loved them, too ( even though I only got to eat one chip)!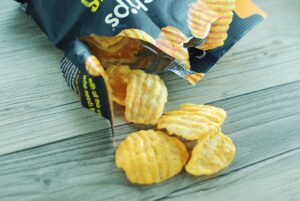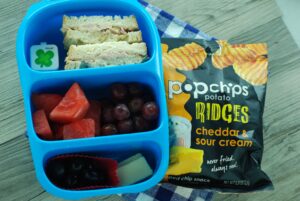 Goetze's Cow Tales: This food disappeared the fastest, even though Sam and I didn't even have any ( they contain wheat). But the 3 wheat eaters in the family sure did love them! They come in vanilla, chocolate, strawberry, and caramel apple. We got vanilla, and by all reports it was delicious!
Vermont Smoke & Cure Mini Meat Sticks: These were the perfect thing to pack into my family's lunches last week. And I especially loved them since they have no preservatives, nitrates, nitrites, or any manner of -ites! A great, high protein snack! Here's how I packed them into some of our lunches ( more details coming in a post next week):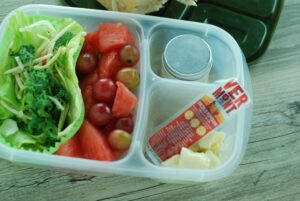 Sir Kensington's Chipotle Mayonnaise : Oh man, this is SO good! Sam and I couldn't let the wheat eaters have all the fun, so we played around with this quite a bit. I can report that it is delicious as a dip for sushi – I know, you wouldn't think that chipotle and sushi would go together, but I'm telling you it's fabulous! I combined equal parts chipotle mayo with plain greek yogurt to lighten up both the hot-ness and the calories a bit, and we dipped sushi, chicken, and veggies in it – and loved it!
Loacker Rose of the Dolomite chocolates: Made of milk chocolate, hazelnut cream, and roasted hazelnuts, these were just heavenly! We all sat at the table and did a taste test together, and it was unanimous – we wished we had more!
These are the things we haven't tried yet:
ALO Allure Pulp Free juice: I plan to try this one in my favorite Tropical Green Smoothie recipe this week. It's got aloe vera juice, mango, and mangosteen ( which I've never tried before) I think it will be good!
Oregon Chai Tea Latte: Being Mormons, we don't drink black tea, so we have passed this on to a grateful friend who will be reporting back to me later what they think of it.
White Lily white Grape and Wheat flour: As most of you know, I am gluten-intolerant, so I have to pass on this one, too. But I'm passing it on to my daughter-in-law to try out and let me know what her family thinks of it – it looks really interesting! It's non-GMO, and contains white grape seed flour ( never heard of that before!)
Post Honey Bunches of Oats: Okay, here's another one that's not gluten free, but the wheat eaters in my family will be digging in to this tomorrow morning for breakfast. It comes in Honey Roasted, Almond, Strawberry, and Vanilla – we got Strawberry, which sounds so yummy! I'll let you know what they think of it ( probably on Instagram)
Goya Maria Cookies: Another wheat product! But I have a great recipe for a light, protein-rich dessert using these cookies that I will share on Friday. I'll make an alternative gluten free version, too, so our whole family can have some.It's gonna be good!
I hope you decide to check out Degustabox – our family has sure had fun with it, and we'll be on the lookout for another surprise on our front porch in September!