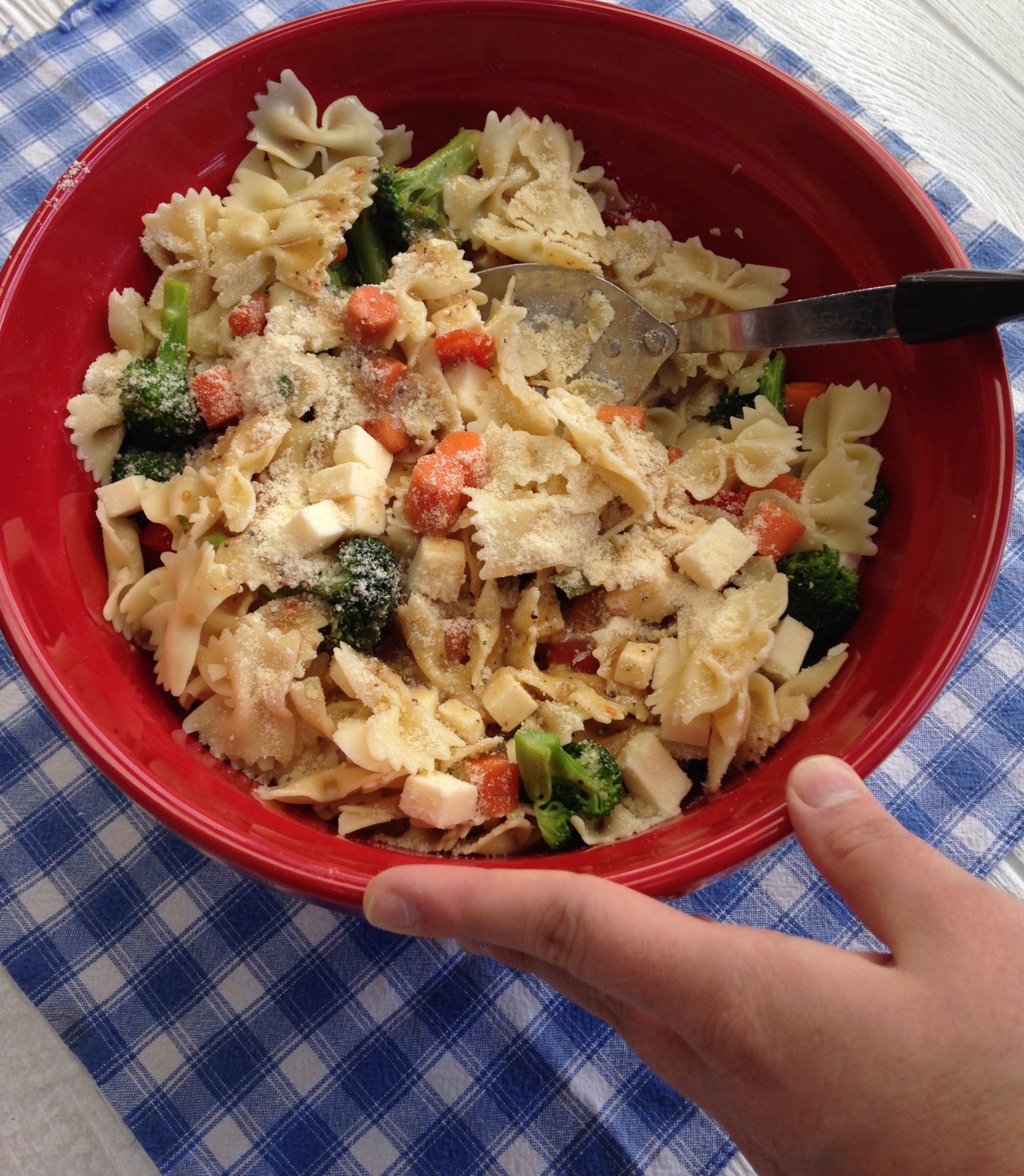 Mother's Day is coming up soon! And as much as I love to cook and create fun food for my family – I also love kicking back every once in a while and letting someone else make me something to eat ( and do the dishes, too – he he). This Easy Italian Pasta Salad recipe is for all you wonderful husbands and kids out there who want to give the mothers in your life a little break for a day – even if you don't have much experience with making food.
I also need to send a huge Thank You to Personal Creations for sending me these beautiful nesting bowls, personalized with my blog's name! I have to admit, I did a little dance when I opened the package and saw how beautiful ( and big!) these stoneware bowls are. They are dishwasher, microwave, and even oven safe – awesome! I have used them for so many things already, and I'm sure you will see them here and there in future photos – I love the gorgeous red color!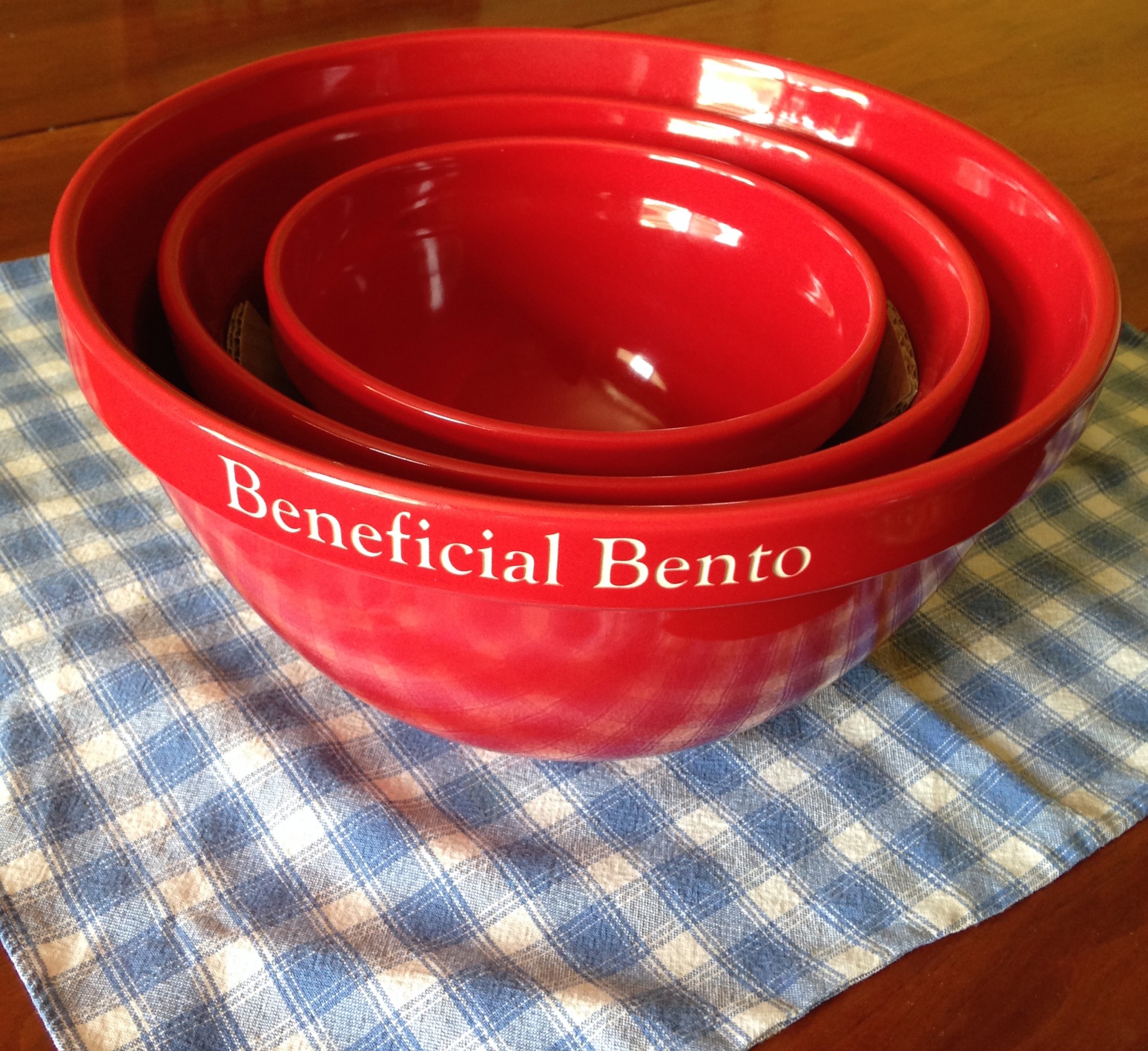 And you guys – they arrived so fast! I plan to order from them in the future (probably for Christmas). There are SO many great items that would make really special gifts – go check out the selection they put together for Mother's Day gift ideas.
And now for the recipe – Dad, kids… I'm talking to you now!
What Mom really wants is a yummy, healthy, and easy meal. She loves you and she doesn't want you to slave away all day… and let's be honest – she doesn't want you to make a giant mess in her kitchen! So here's the menu that I'm thinking would check all the boxes:
Easy Italian Pasta Salad
Grilled Meat of choice ( I figured this might be a Dad specialty)  – like burgers, ribs, chicken breast, etc.
Sliced Melon – like watermelon, cantaloupe , etc.
That sounds great to me, and I am a real life Mom, so you can trust me!
I will provide you with my super simple Italian Pasta Salad recipe, and you can do the meat and fruit. Don't worry – you got this!  Here's how easy it is to make it ( if you need it, you can find the written recipe below):
Pssst… Dad! Kids! If you're not afraid to try your hand at some more involved, but still super easy recipes, you might also like these: Best 20 Minute Dinners Round-Up.
What's in the Recipe?
cooked pasta, like bow tie, shells, macaroni, or other small shapes
veggies that Mom likes, such as broccoli, carrots, tomatoes, celery, bell peppers, etc.
cheese that Mom likes – I used white cheddar in this recipe, but most cheeses work here, even crumbled feta cheese
bottled Italian dressing of your choice
parmesan cheese
1.Start with cooked pasta. 
Cook the pasta according to package directions. A 12 ounce bag will serve about 6-8 people. An 8 ounce bag will serve about 4-5 people.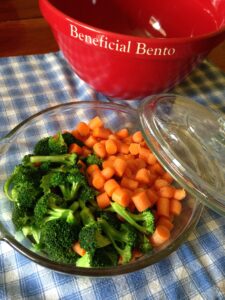 2. Get the veggies ready.
While the pasta is cooking, cut up the vegetables. Cut them into small, bite sized pieces. Some veggies will taste better in a pasta salad if they are lightly cooked. In my example I used broccoli, carrots, and grape tomatoes. I placed the broccoli and carrot slices ( don't cook the tomatoes)in a microwave safe dish with a lid, or you can cover the dish with plastic wrap. Microwave for no longer than 2 minutes, so the veggies will still be a little crisp. Then run them under cold water for a while to chill them and stop the cooking process. Drain them well.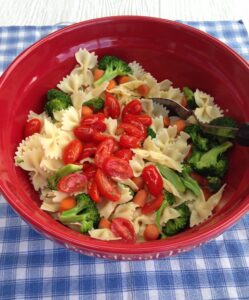 3. Toss all the veggies in the bowl.
Toss the drained broccoli and carrots, along with some cut up grape tomatoes, in the bowl with the pasta. Stir lightly. If you are using a big bowl, this is a great job for the little ones to do 🙂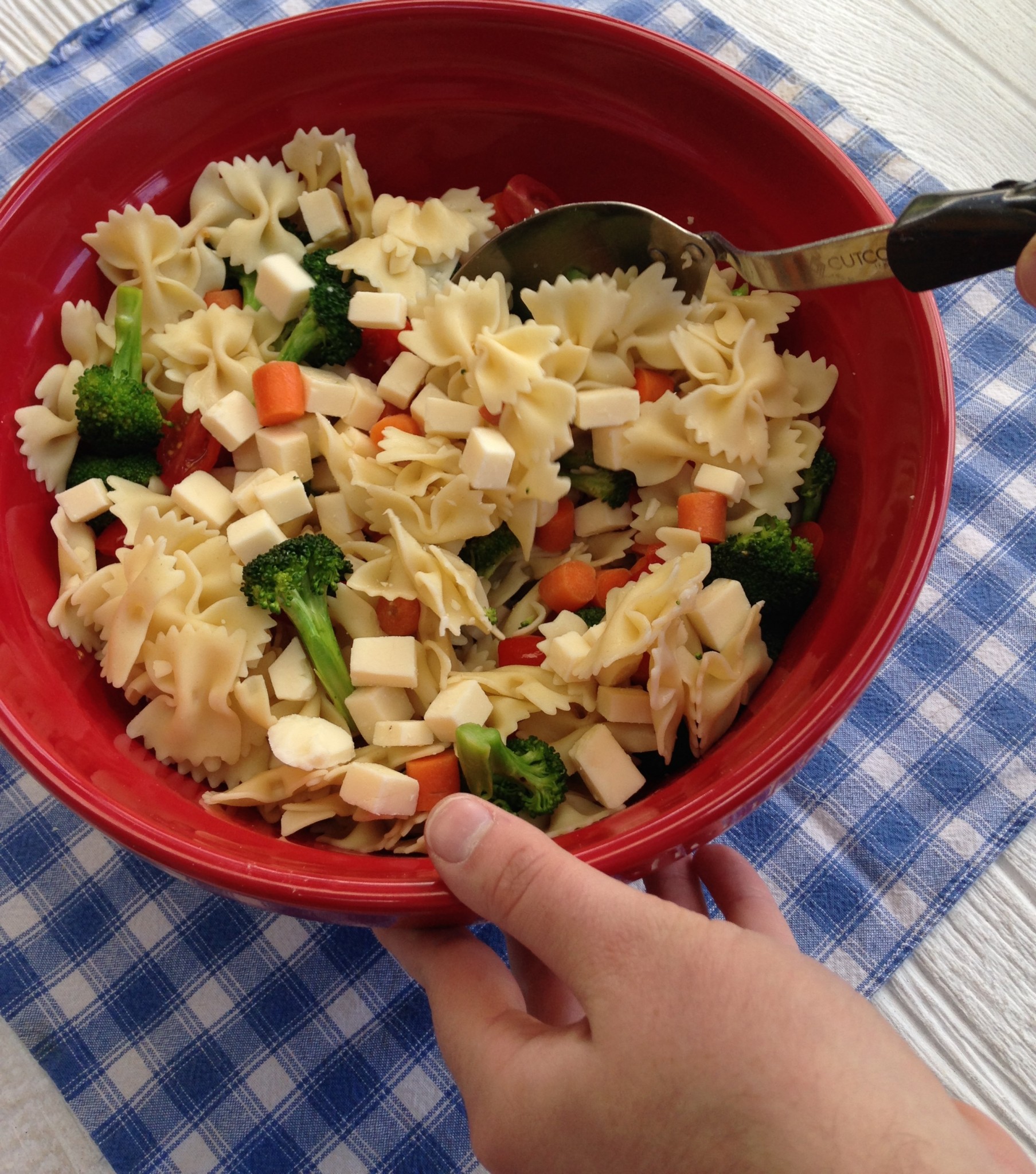 4. Add the cheese.
Cut the cheese into small, bite sized cubes and let the kids toss it in with the pasta.  *Bonus: to score a few more points with Mom, you can cut some of the cheese with a little heart-shaped cookie or bento cutter to garnish the top of the pasta salad when you serve it *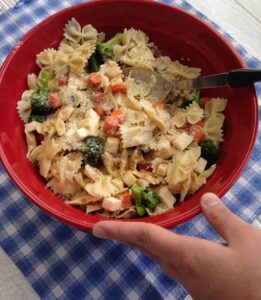 5. Add the bottled Italian salad dressing and parmesan cheese to taste.
Add the dressing a little at a time and taste it to see how you like it. For my big pasta salad, I used about 3/4 cup of dressing, but it depends on how you like it. Add the parmesan cheese last of all and toss it all together. Taste it, and add a little more if you want.
Print
Easy Italian Pasta Salad
This Italian Pasta Salad is an easy Mother's Day recipe that dad and kids can make. This is healthy, yummy, and easy to clean up, too!
Author:

Kristie @ Beneficial Bento
Ingredients
one package of pasta shapes like shells, bow tie, or macaroni, 8 – 12 oz.

 bottled Italian salad dressing of choice, to taste (about 1/2 – 3/4 )

 vegetables cut into bite-sized pieces like broccoli, carrots, grape tomatoes, bell peppers, etc. ( about 3-4 cups, or to taste)

1-2 cups cheese of choice cut into bite-sized cubes, like cheddar, mozzarella, gouda, etc.

grated parmesan cheese to taste ( we used about 1/4 cup)
Instructions
Cook pasta according to package directions. Drain, cool, and place in a large bowl.

Place 1/4 cup water in a microwave safe dish. Add the broccoli and carrots ( if using). cover, and microwave on high for 1-2 minutes. You just want to cook it briefly, but still keep some of the crunch. Drain and rinse with cold water.

Toss the cooked vegetables, raw vegetables ( like tomatoes and peppers), cheese cubes, Italian dressing, and parmesan cheese together in the bowl until well combined. Garnish with additional parmesan cheese, salt, or pepper, if desired.

Keep it covered in the refrigerator until serving.
Notes
If you are using gluten free pasta, I recommend eating this salad right away, or within about an hour. The rice flour in gluten free pasta hardens when it gets too cold, so storing it in the fridge for a few hours won't work very well.