I have been making french toast out of leftover gluten free bread for years now. As you probably can tell, I love to experiment with creating my own gluten free recipes, and t goes without saying that some experiments turn out better than others! I have made a lot of really good bread over the years, and I have also made a lot that wasn't so good. But fortunately, even bad bread makes really good french toast!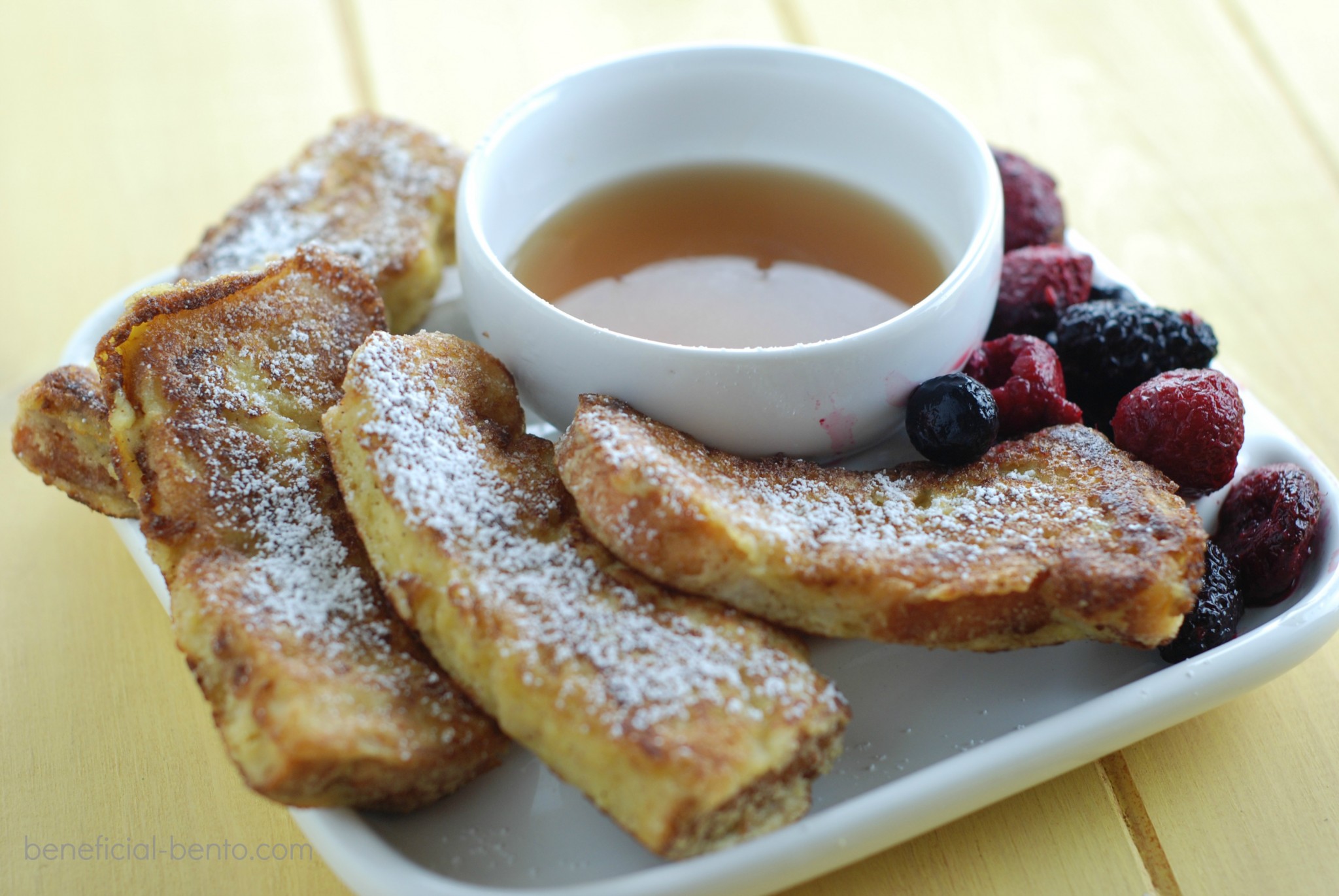 These are batter-dipped, and baked on an oiled cookie sheet in the oven, so it's easy to make them in bulk.  *Hint: use coconut oil – it smells so good!  They freeze beautifully, and are easy to re-heat in the microwave or oven.
We like to serve them with jam, syrup, or honey. They are also really good dipped in cashew butter, or even Nutella! Berries or oranges are delicious on the side, too.
My husband and kids are often running out the door in the morning, so they like to grab some hot french toast sticks wrapped in paper towel and just eat them plain in the car. Any way you serve them, they will be a hit!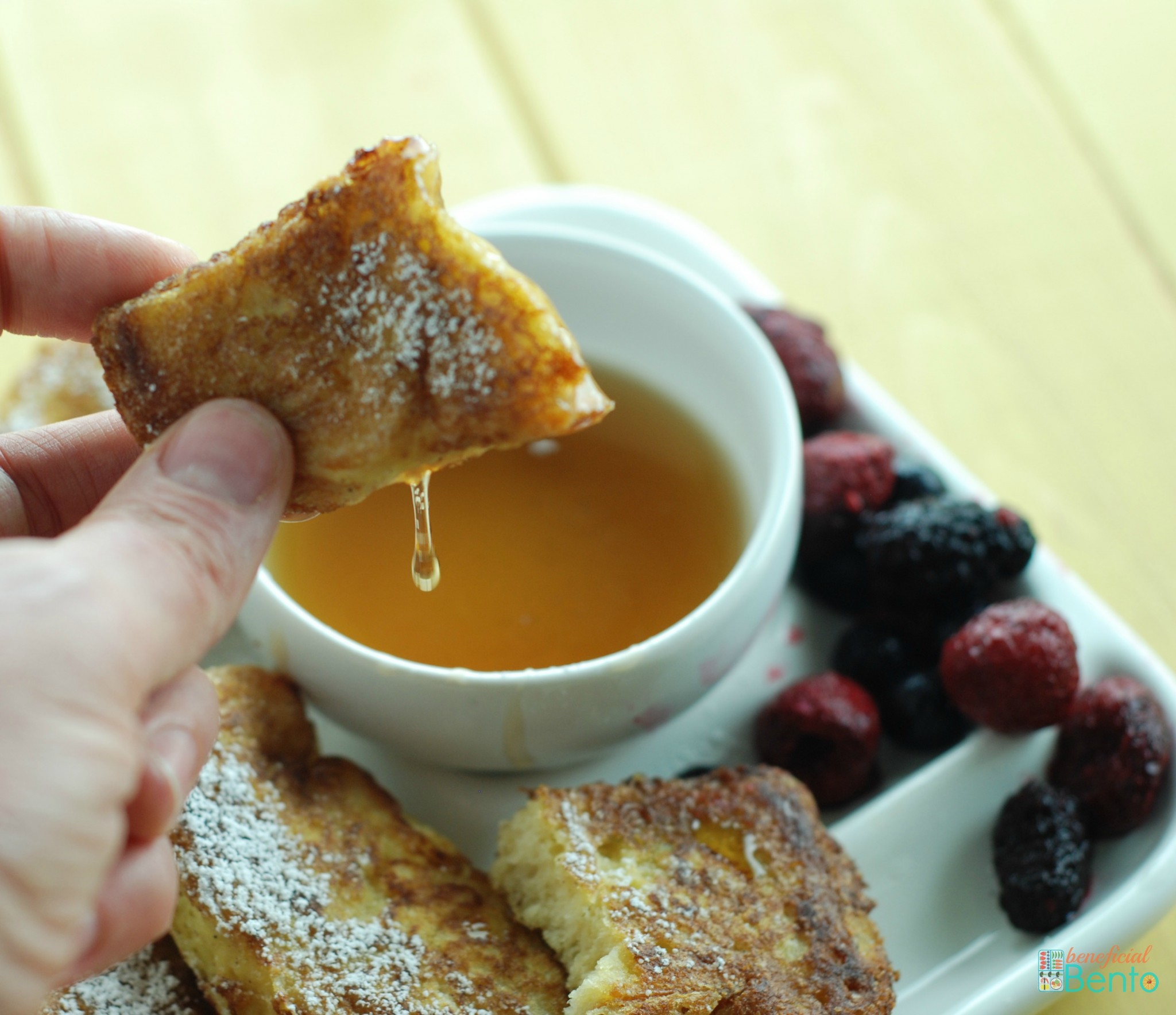 Print
Gluten Free French Toast Sticks
These french toast sticks are a great way to use up extra gluten free bread (or just about any bread), and they can be made in bulk by baking them in the oven. Dip them in syrup, jam, or honey.
Author:

Kristie @ Beneficial Bento
Ingredients
2 large eggs

1/2 cup milk of choice ( I usually use almond milk)

1/4 cup coconut flour (or other flour of choice)

1/4 teaspoon baking soda

2 teaspoons sugar

1/4 teaspoon cinnamon

4 slices of gluten free bread

2 tablespoons coconut oil or other oil of choice
Instructions
Preheat oven to 350 degrees. Brush a cookie sheet with oil and place it in the oven while you prepare the bread.

In a small mixing bowl, whisk together eggs, milk, flour, baking soda, sugar, and cinnamon until smooth.

Cut each bread slice into three strips.

Dip each bread strip into the batter and place on the hot. oiled cookie sheet.

Bake for about 5 minutes, or until browned on the bottom. Turn, and bake for about 5 minutes more.

Serve hot with syrup, jam, or honey.
Notes
You can easily double or triple this recipe and freeze the leftovers. Reheat in the microwave or oven.