Here is a simple bento I made for my son to take to work. I packed it in my Goodbyn Bynto. I love Goodbyn because even ordinary food looks great in it – the box itself is so colorful, it makes whatever food you put in it look like a " happy meal"  🙂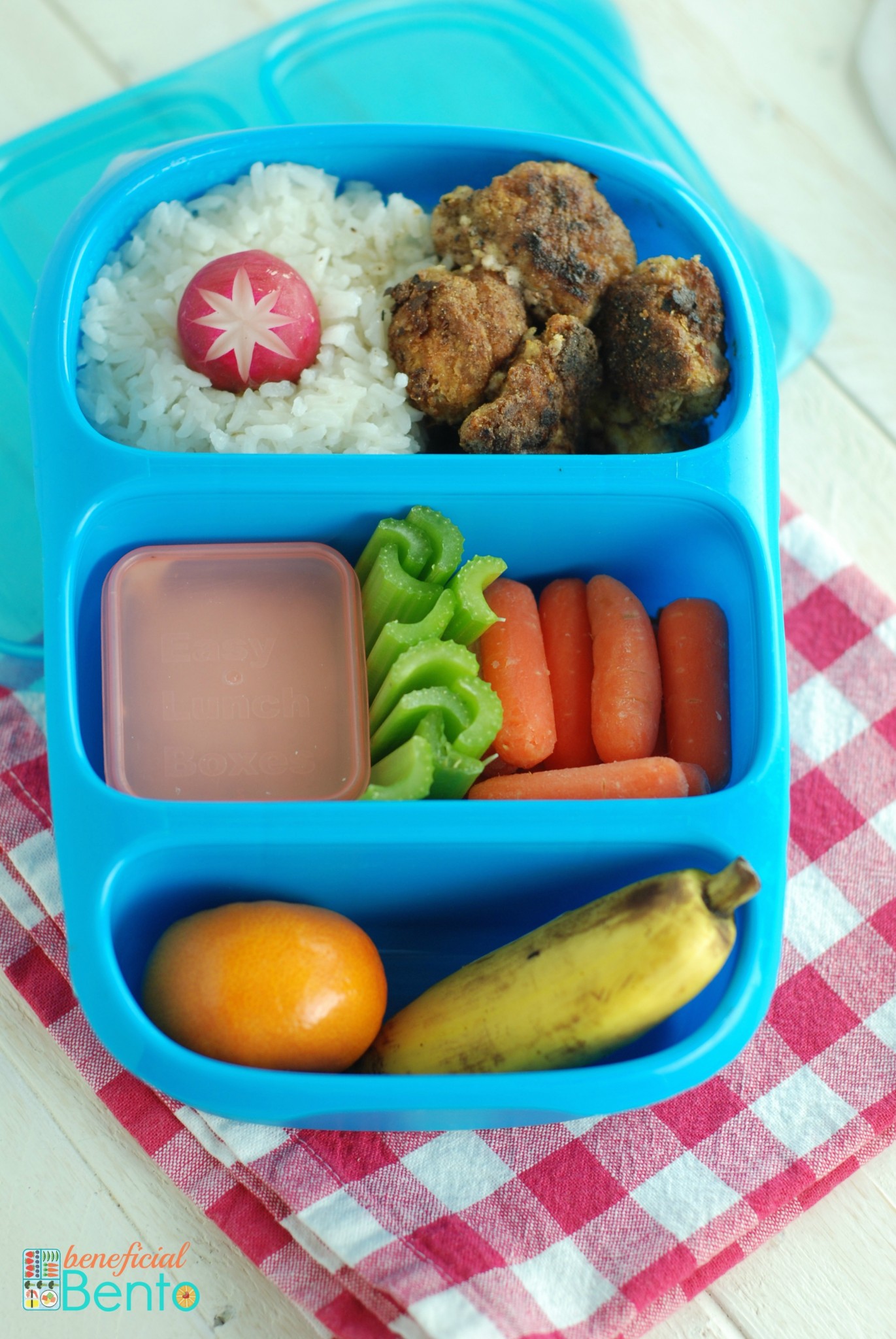 In this lunch I packed some rice and breaded cubes of pork in the top section. It may not look like much, but this box is pretty deep so you can fit quite a lot in it – I have a pretty tall pile of pork in there! I also included a radish star, to add a touch of color. You can learn how to make one here.
In the next section down I put some carrots and celery, along with a little mini dipper full of my Healthy Blue Cheese Dip.
In the bottom section I packed a clementine and a mini banana – isn't it cute? These have been showing up in grocery stores more often lately, so I had to try them out. In case you're wondering, they taste just like regular bananas. I love them because they fit perfectly in many of my bento boxes  🙂
Here's where to buy the two items shown in this bento:
If you want to see more bento, healthy recipes, meal plans, and gluten free info, why not subscribe? That way you can read all my latest posts right in your email. Just look on my sidebar, all the way up on the top right. It says "subscribe to blog via email"
Thanks for stopping by!