Smoothies are a great way to pack a meal's worth of nutrients into a super fast, grab-and-go breakfast. But have you ever tried a  Breakfast Smoothie Bowl? It's got the heavenly taste of a smoothie, ice cream, and fruit salad. It's delicious enough to eat for dessert, but so healthy you could ( and should ) have it for breakfast!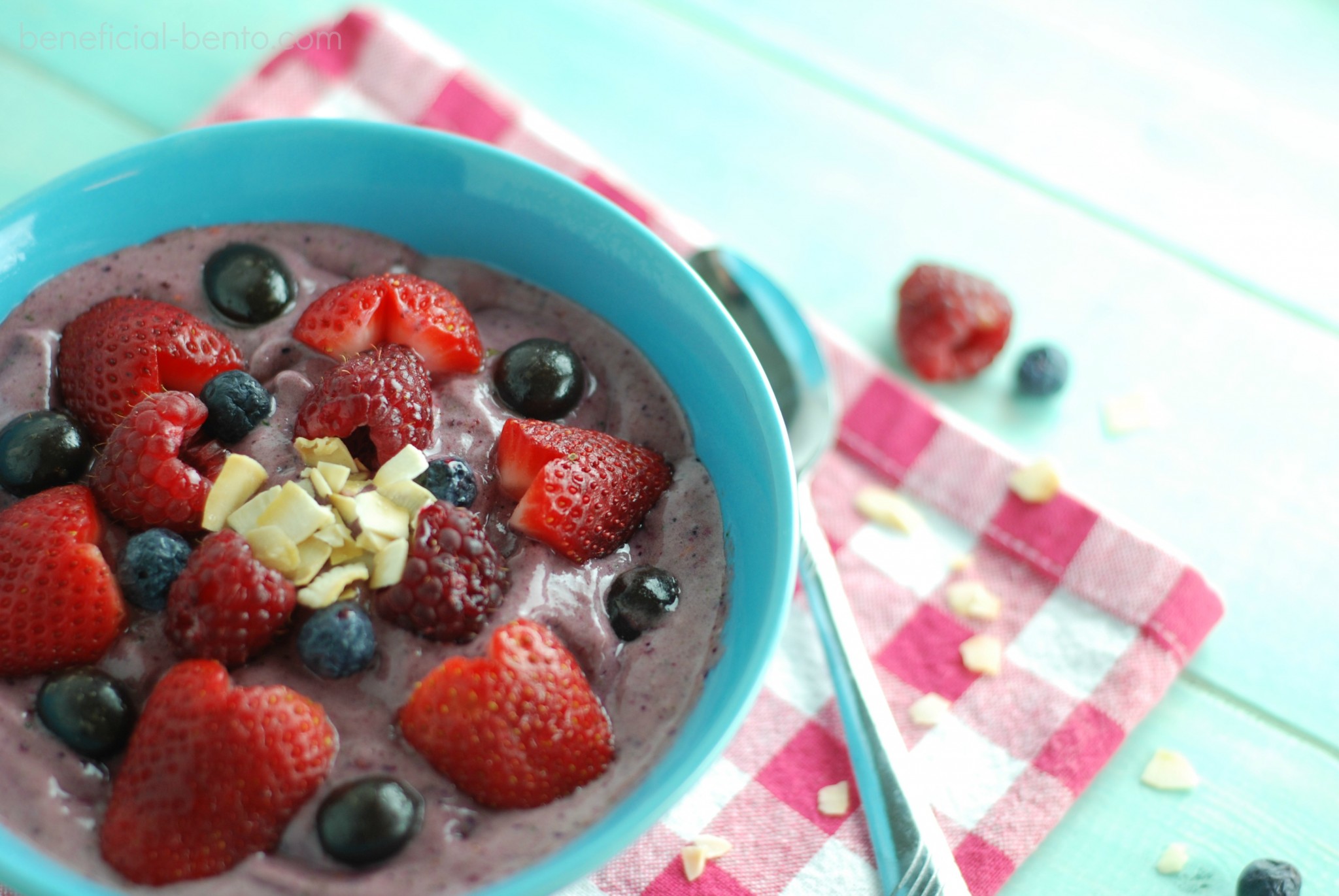 A smoothie bowl is really just a super thick protein shake made with no ice and a little less liquid so it gets really thick, like ice cream. To really get that ice cream-like texture, it's important to use certain kinds of frozen fruits – specifically bananas, mangos, peaches, or apricots. These can be combined with other fruits to make nearly any flavor combination you can think of!
Here are my basic instructions for a Berry Breakfast Smoothie Bowl – for the milk, I like to use unsweetened almond milk to keep the calories low. You could also use regular cow's milk, coconut milk, or just about any other milk you like. For the topping, I used fresh strawberries, raspberries, blueberries, chocolate covered dried blueberries, and Dang Coconut Chips ( yes, they really are called Dang, and yes, they are Dang Good!)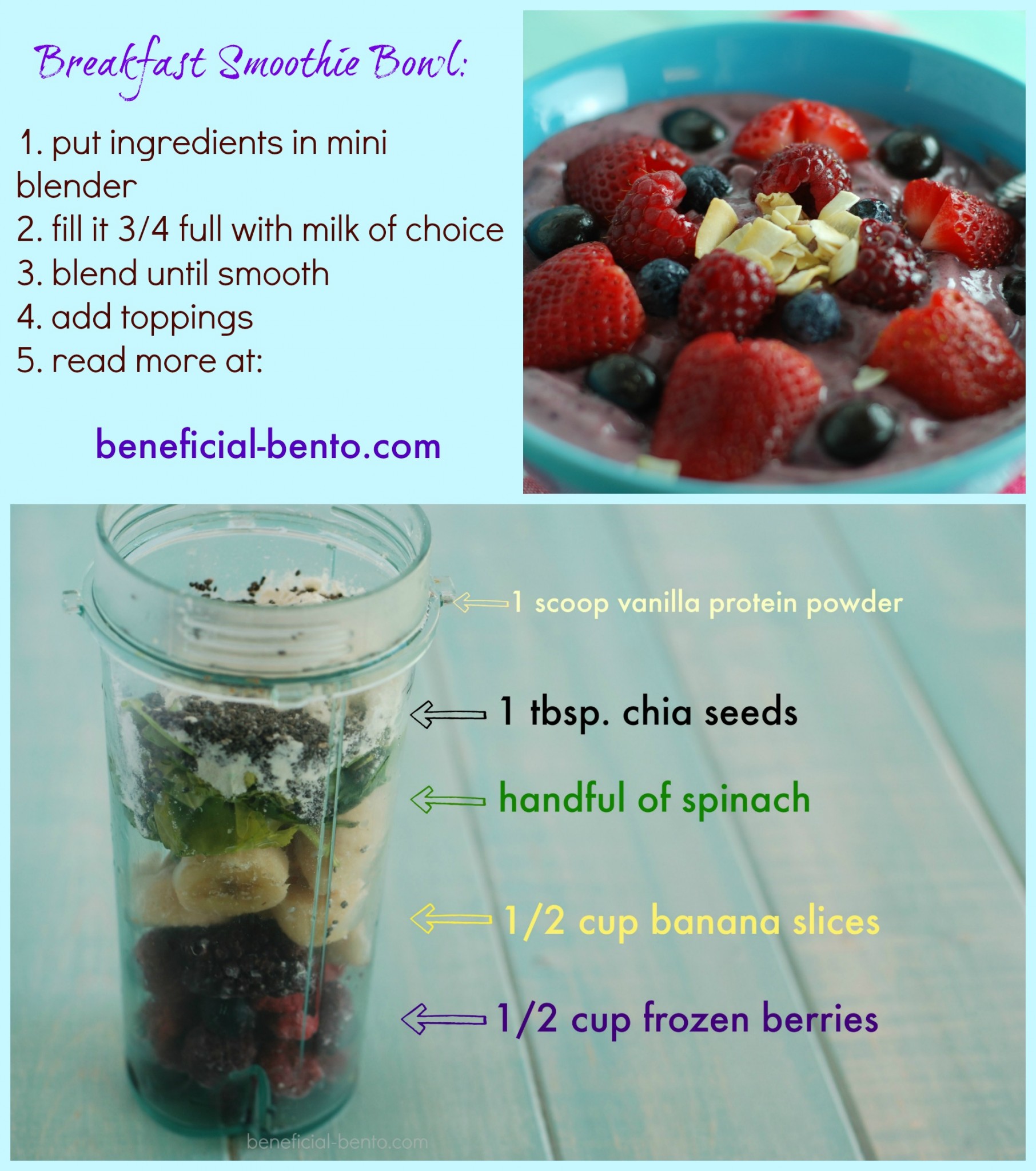 You can leave out the protein powder if you want, but you may need to add a few more frozen banana slices to get that thick, ice cream quality that makes this so good! It's also important to fill it up with liquid only 3/4 of the way full. If you fill it up level with the ingredients in the blender cup, you may just get a runny ( but delicious ) smoothie. If I were to make a protein shake out of this, the only changes I would make would be to use less bananas, more milk, and add ice. Ice would water this Breakfast Smoothie Bowl down too much, and it would lose its ice-creamy-ness.
I also made a coconut mango version, shown below. I used V-8's Golden Goddess vegetable juice with fruit for the liquid – it was really delicious! The photo below shows the blender cup with the juice already added so you can see what I mean by filling it only 3/4 of the way full with liquid: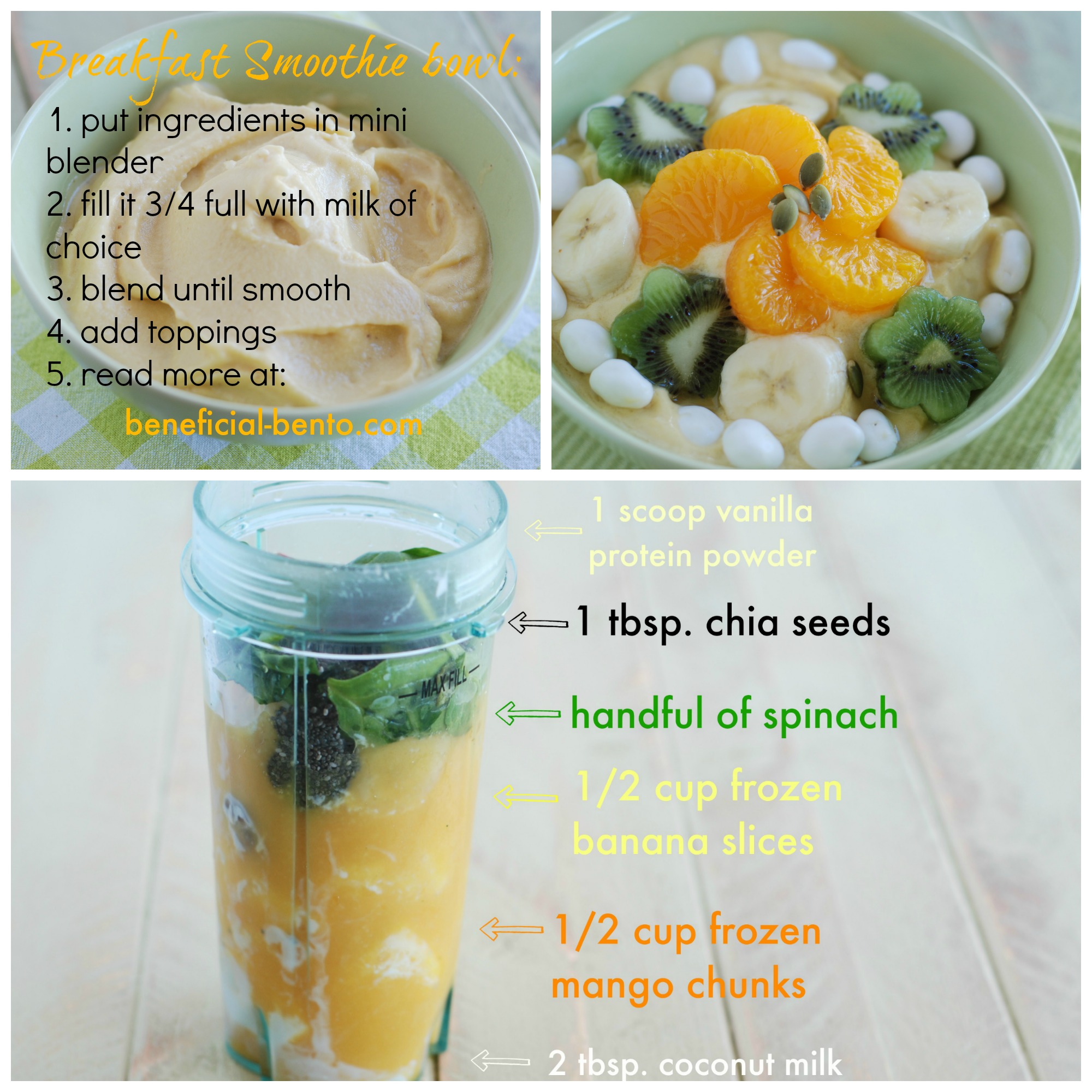 For the topping, I used fresh banana slices, canned mandarin orange slices, kiwi fruit ( cut with a flower cutter), yogurt covered raisins, and pumpkin seeds.
There are so many delicious ways you can make smoothie bowls, and so many toppings you could use… The wheels in my head are turning now, and I'm thinking how fun this would be for a treat for someone's birthday breakfast! I think you could even top it with candles – if you really, really hurry and blow them out! If this is not the greatest way to make healthy food more fun to eat than junk food – then I don't know what is 🙂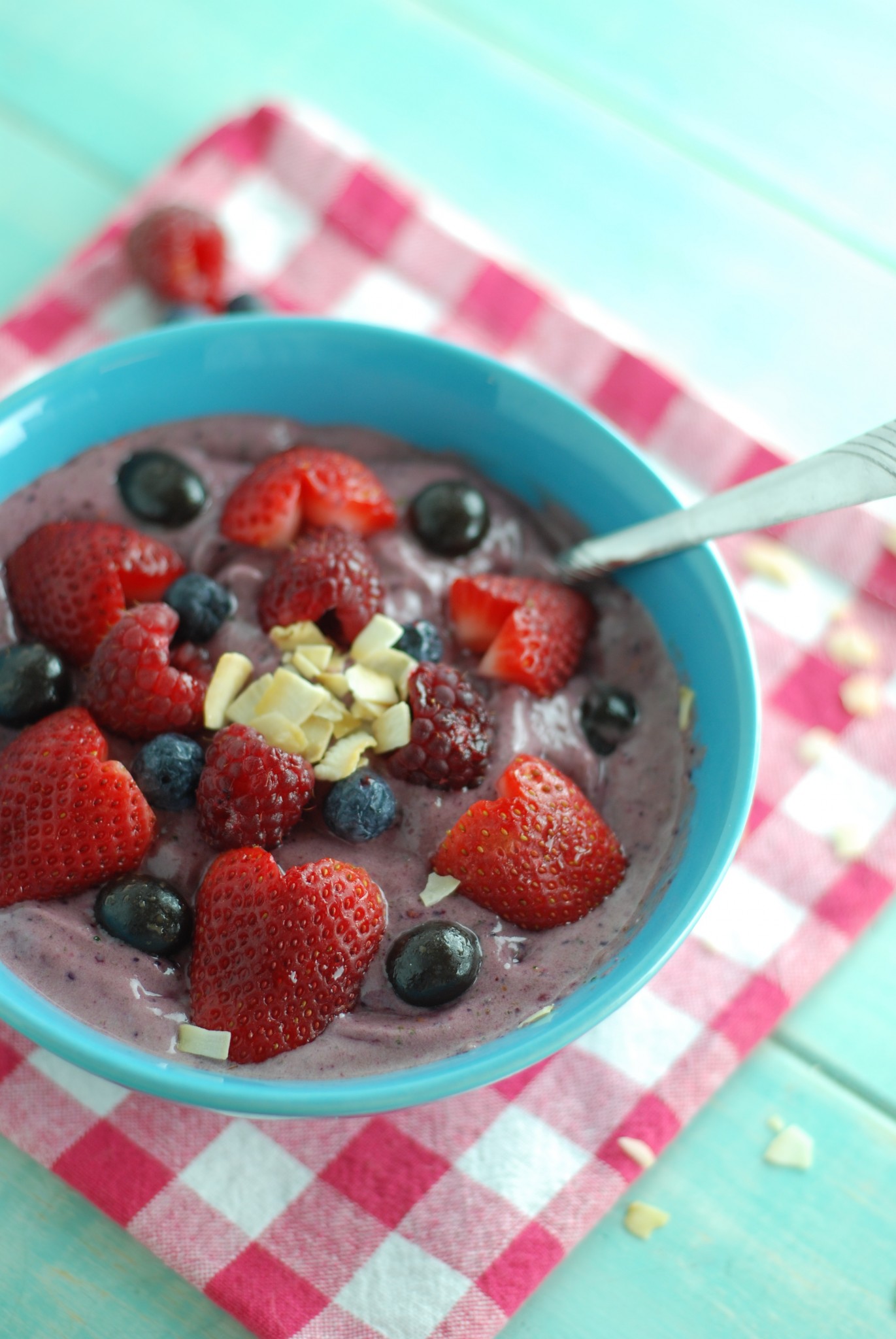 Healthy, decadent, beautiful Breakfast Smoothie Bowls – the only thing more fun than making them is – getting to eat one after you're done taking the photos, ha ha ha 🙂