I love celebrating Valentine's Day ( and all holidays, really)!  I used to make Valentine's themed cookies and cupcakes, but I get much more satisfaction from dressing up healthy food for holidays. Here's a super simple idea for a last-minute lunch: cheese and crackers dressed up for Valentine's Day with mini cookie cutters!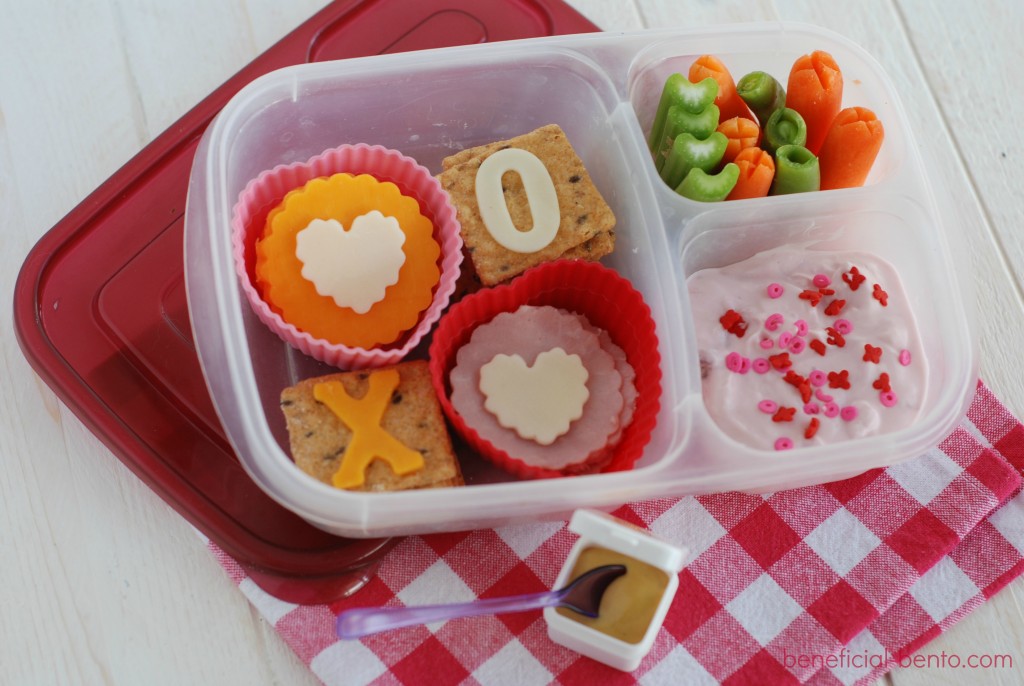 I packed up this lunch in one of my easy lunch boxes, and it contains Crunchmaster gluten free White Cheddar crackers,  with ham, cheese, and honey mustard to top them. On the side there's strawberry greek yogurt topped with X and O sprinkles. I also included carrots, snap peas, and celery to eat with some ranch dip ( not shown, but here is a recipe for some great ranch dip from What Lisa Cooks ).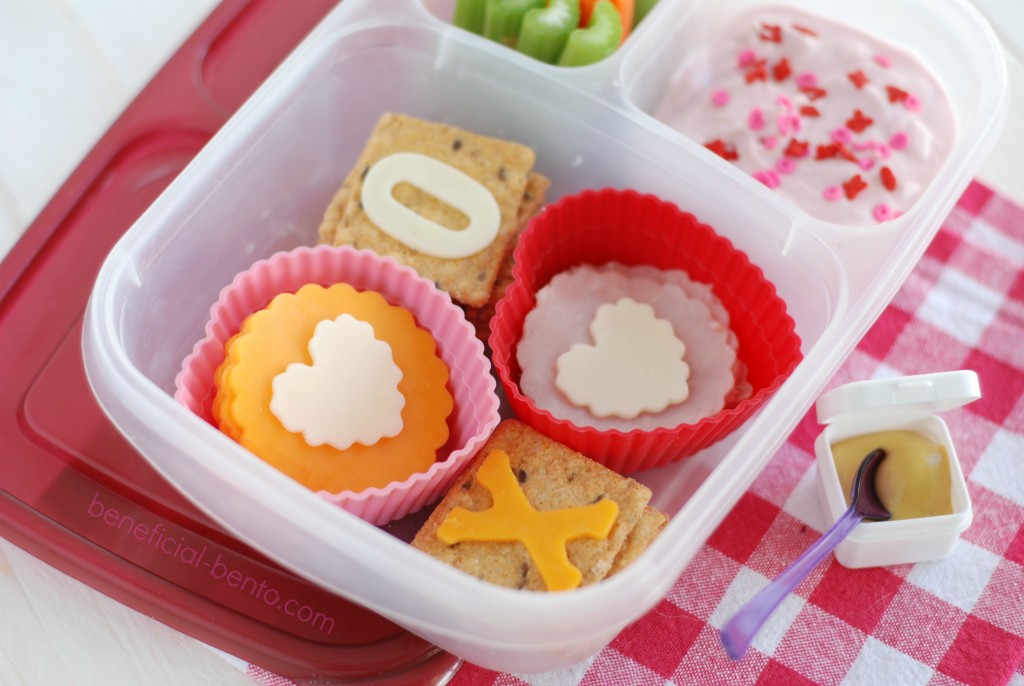 The supplies I used can be found here:
Looking for more ways to put some love in your lunch? Check out our  Pinterest board: Bento Lunches – Valentine's Day.