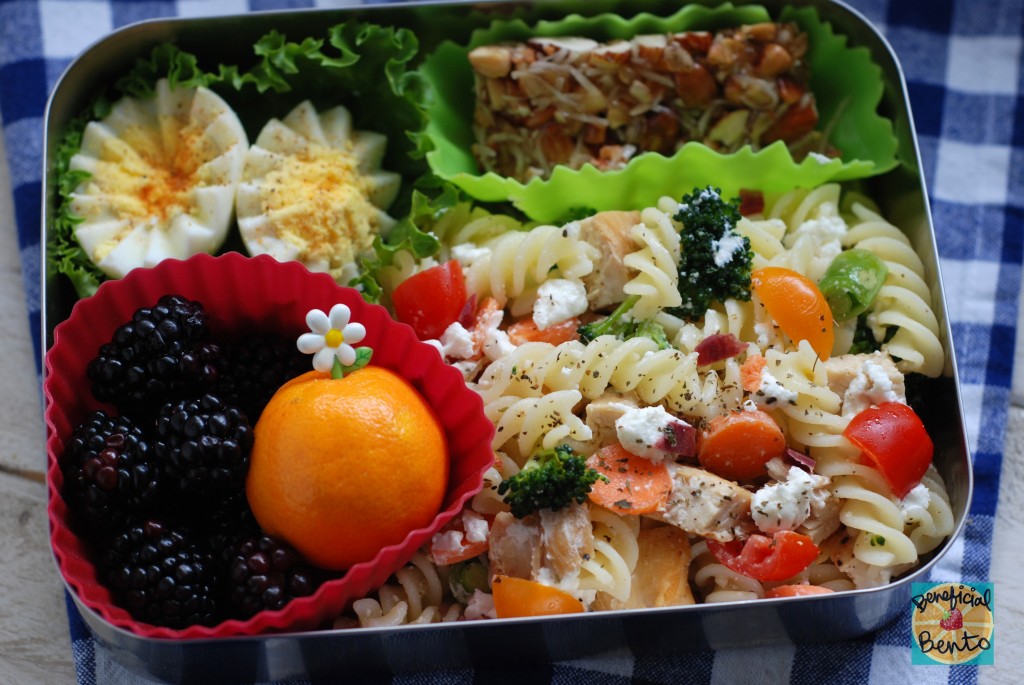 I recently ordered a LunchBots Bento Uno, so I thought I'd share what I think of it, and how I've been using it.
The main thing about it is – it's big!  I knew it was going to be bigger than the other LunchBots containers, but I was still surprised to see just how big it was when I opened the package. This was great news for me, because I pack lunches for my husband, and my two boys who are 16 and 18. I also pack lunches for myself, and I love having plenty of room for lots of veggies and big salads in my lunch.
It's very pretty, too – I love the stainless steel! It has a nice, clean, streamlined look. With this bento box, the focus is less on the box and more on the food instead. It gives me the opportunity to use my different silicone dividers and containers to dress up my lunches, which I really like. Last week I used this box to pack a big pita sandwich for my son's lunch, which would have been too big to put in any of my other boxes, but it fit so well in this big box! There was even room for a side salad, too.
To get an idea of the size, here it is with my hand in comparison – and my hand isn't tiny!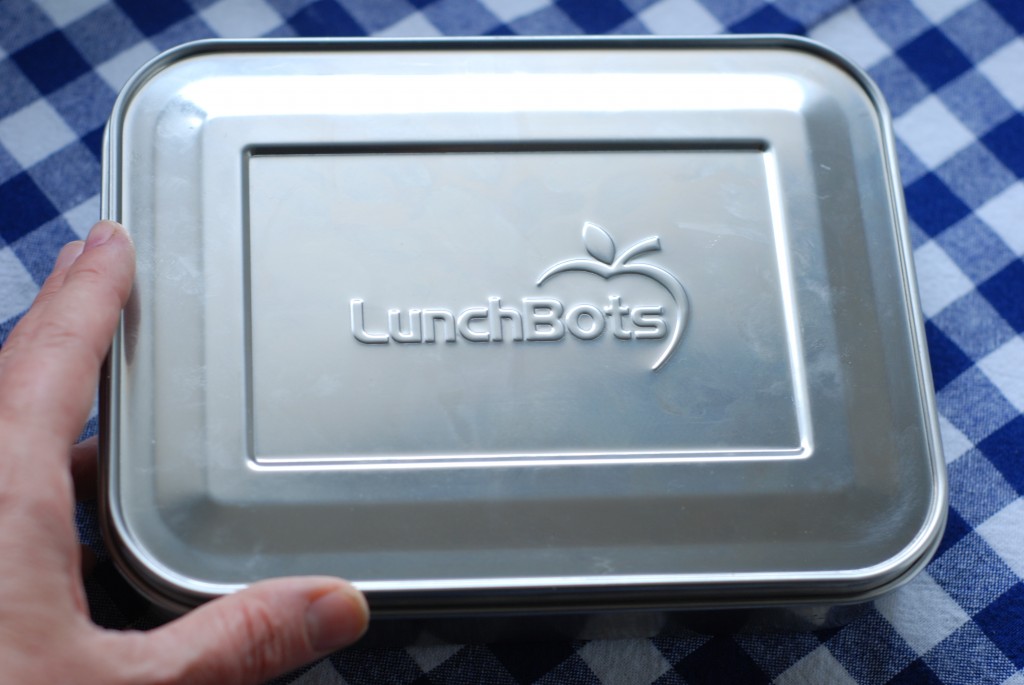 In this lunch today, my plan was to pack a chicken/veggie pasta salad and some fruit on the side. When I started loading up this bento box, I had so much room left that I started looking for things to add – I added extra fruit, a homemade nut bar, and a boiled egg. In case you're wondering, the pasta salad is made from gluten free pasta, chicken, carrots, tomatoes, sugar snap peas, broccoli, goat cheese, and italian dressing. This lunch was for my son, and he loved it!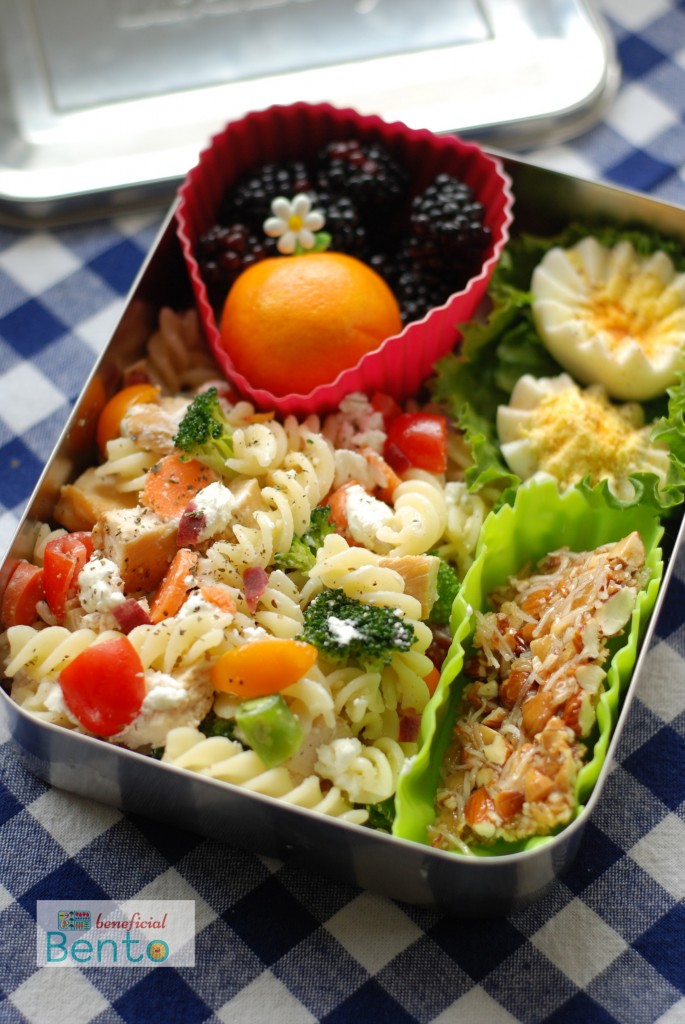 Even though it is very roomy, it's doesn't take up that much room ( if you know what I mean).  It's wide, but flat, and easy to carry. Because it's fairly flat, once the lid is on the food doesn't shift around a lot. That means your lovely bento arrangement should stay in its place! I think it's gorgeous, and I look forward to using it for many years to come!
You can see the other LunchBots lunches I have made ( so far!) here:
You can buy the Bento Uno, and lots of other great LunchBots products on their website: lunchbots.com
note: My blog is an affiliate with LunchBots. If you click on the links in this post or the ad on the sidebar and buy something, I will receive a small percentage of the sale – thank you 🙂