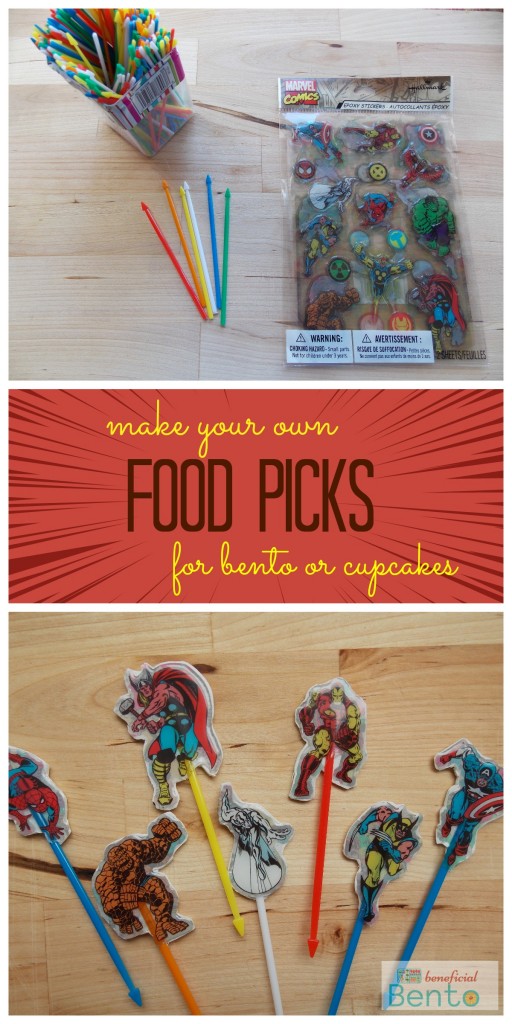 I was at my friendly neighborhood Wal-Mart the other day looking at these stickers and thinking it would be cool if I could think of a way to use these in a lunch somehow. It's really hard to find good bento stuff for boys' lunches, so when I see something cool ( not cute) I try to capitalize on it!
At our house we all love The Avengers, Captain America, Iron Man, and all those fun movies.  Well to be honest, I wasn't that much of a fan at first. But then my boys and my husband talked me into going to see The Avengers with them, and I loved it! Now I've seen all the Thor movies, Iron Man movies, Capt. America movies, and we love watching Agents of S.H.I.E.L.D. on TV.  Heck, I even sell Avengers cloth napkins in my Etsy shop! So yeah, I guess you could say I'm a fan 🙂
* Update – Now we can add Guardians of the Galaxy to that list – check out my recipe for Honey-Coconut Caramel Sauce that I made for our movie night!
Well anyway, back to these stickers – they're those plastic, puffy kind, and they did look pretty durable… so I brought them home to see what I could do with them. I looked around on the internet and found a great tutorial from Meet the Dubeins where she showed how she made some bento picks with puffy stickers. It was such a fun looking tutorial, but the stickers she used were mirror image ones, which wouldn't work in my case – only about half of the stickers were mirror images. What to do… what to do…
I did find the perfect solution – sticky backed craft foam -and the resulting picks are fairly durable, too. I washed a few by hand  and air dried them, and they still held up  quite well! I wouldn't necessarily plan on keeping them forever, but they would probably last for quite a few lunches.
And HEY, can you imagine how fun they would be for cupcake toppers for a super hero birthday party? Hmmm, I think I'd better bake some cupcakes to try that idea out… heh heh, anything for you, dear readers 😀
Let me show you how I made them:
 You will need:
plastic puffy stickers – 2 sets
plastic party picks
sticky backed craft foam
hot glue gun (optional)
First, peel off a sticker, and place a party pick in the center of the sticker.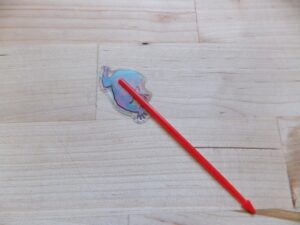 Then peel off some of the back of the sticky backed foam. Press the sticky side of the sticker onto the sticky side of the foam.  Press and rub them together, especially around the pick. But don't worry, when those two sticky surfaces combine you won't be able to get them apart!
After that you just need to cut it out carefully with some very sharp scissors. Take your time so it has a nice smooth edge.
I made a set with black  on the back, and one set with white. Personally I think the white set looked better, but I think they both turned out pretty good.
Some of the stickers were mirror images, so I used two stickers to make those ( no craft foam).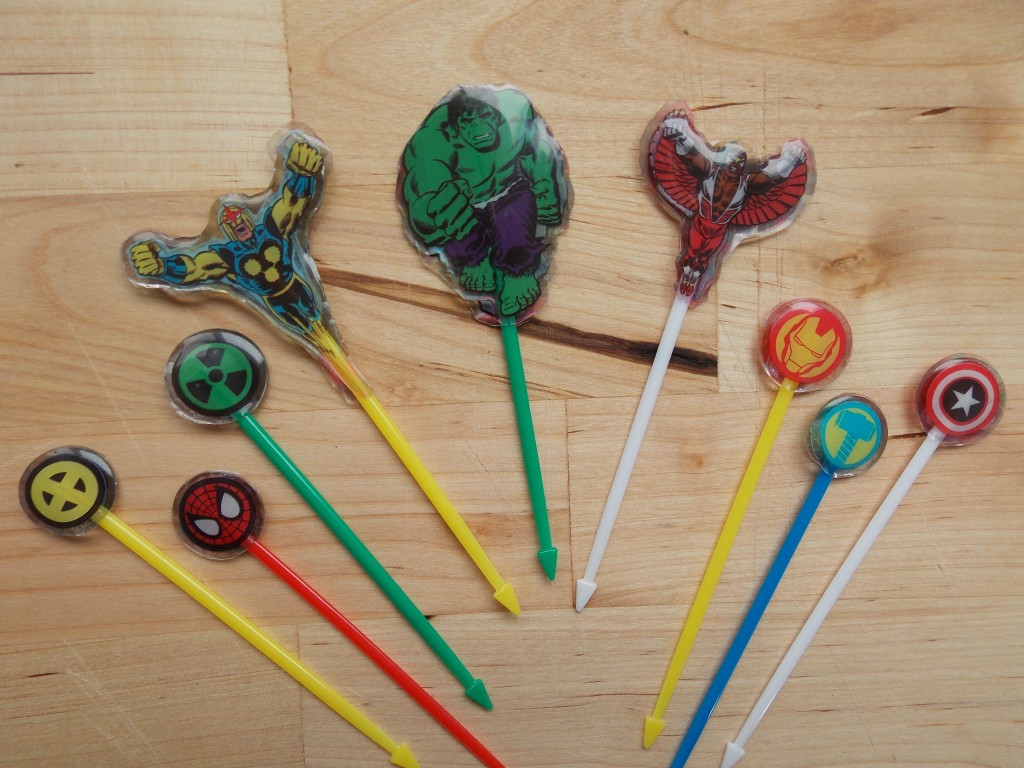 The stickers separated a little bit on a few of the picks  -right at the base where the plastic pick is inserted into the sticker. I used a high-temp glue gun to add a tiny drop of glue and that sealed them back together.
And here they are in some cupcakes, as promised 🙂