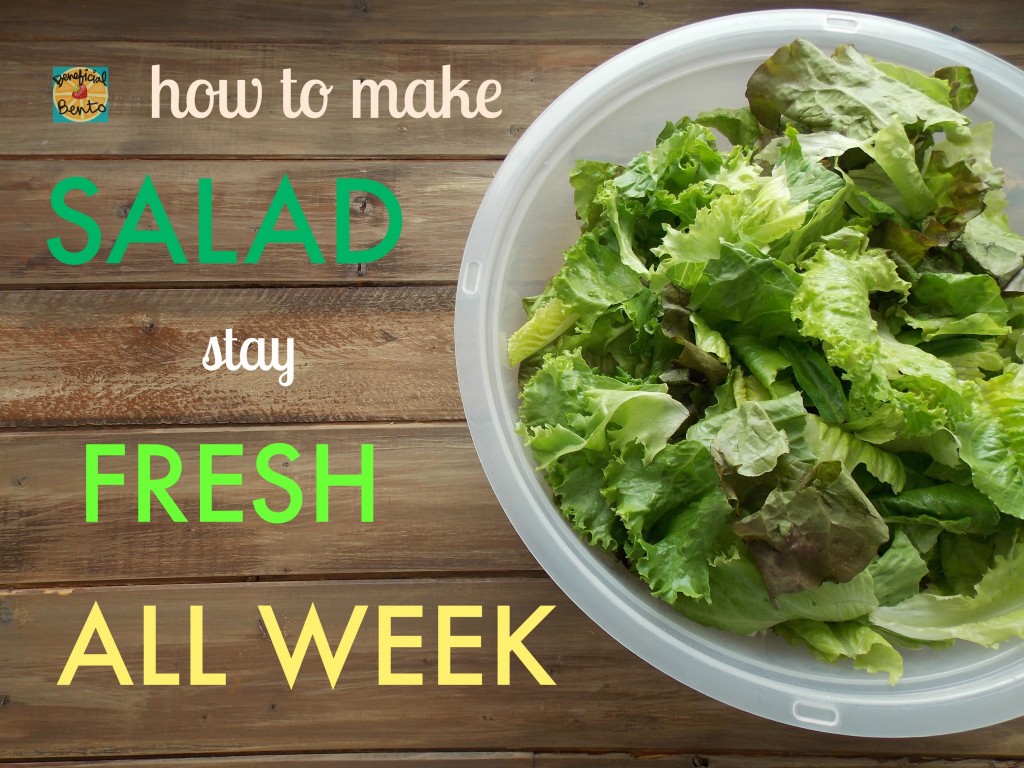 I told you I would show you how I make salad greens that stay crisp and fresh, so that's the subject of today's post. And yes, it is possible.  Besides, how could I  share 
How To Make a Salad Bar
without showing you how to make the salad greens that go with it?
 Here are the important things to remember in order to have crisp, green lettuce for your salads:
1. The lettuce must be clean. Wash it thoroughly, and spin it in a salad spinner to remove as much water as possible.
2. The lettuce must be dry. I'm not talking shake off the excess water and call it good dry, I mean D.R.Y. Bone dry.
    To accomplish this, after I spin the lettuce in a salad spinner I lay the lettuce leaves on kitchen towels and let them       air dry for an hour or so (I cover them with another towel to keep them clean).  I realize this seems a little obsessive,     but this is the key to having delicious salad all week. It's worth the extra trouble! Just lay out the lettuce while you         take care of some other tasks, and before you know it, it'll be dry.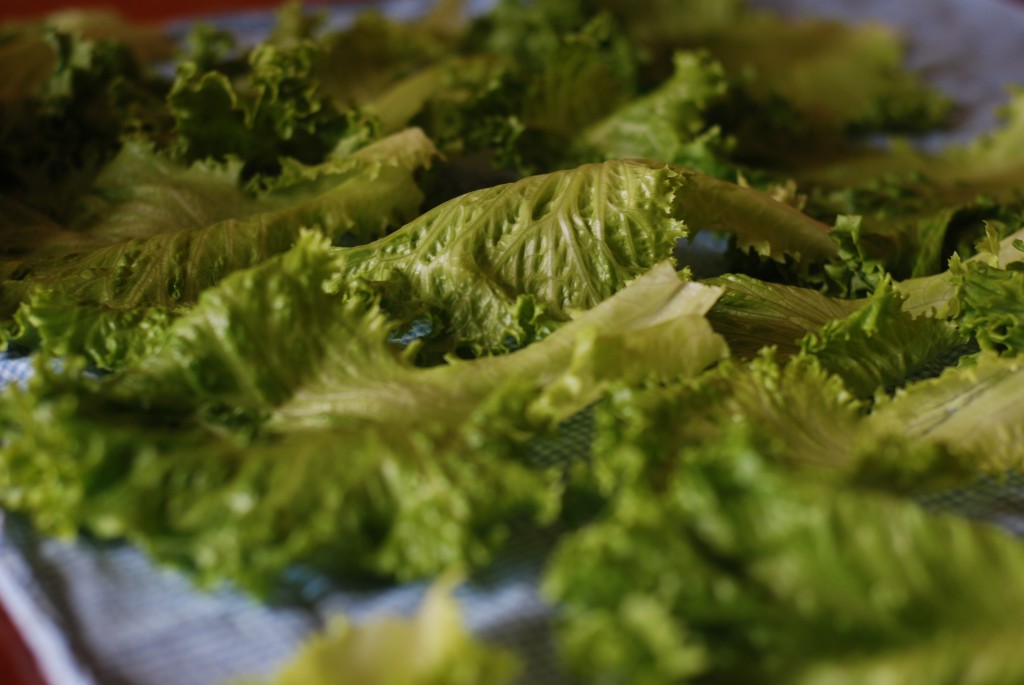 3. You need to cut out the center rib in the lettuce leaf – it's the part that turns brown the quickest.
   Most lettuce ( especially romaine) has a thick, center rib that you"ll want to get rid of – that is the part that will turn brown and yucky pretty quickly and spoil your lovely salad masterpiece.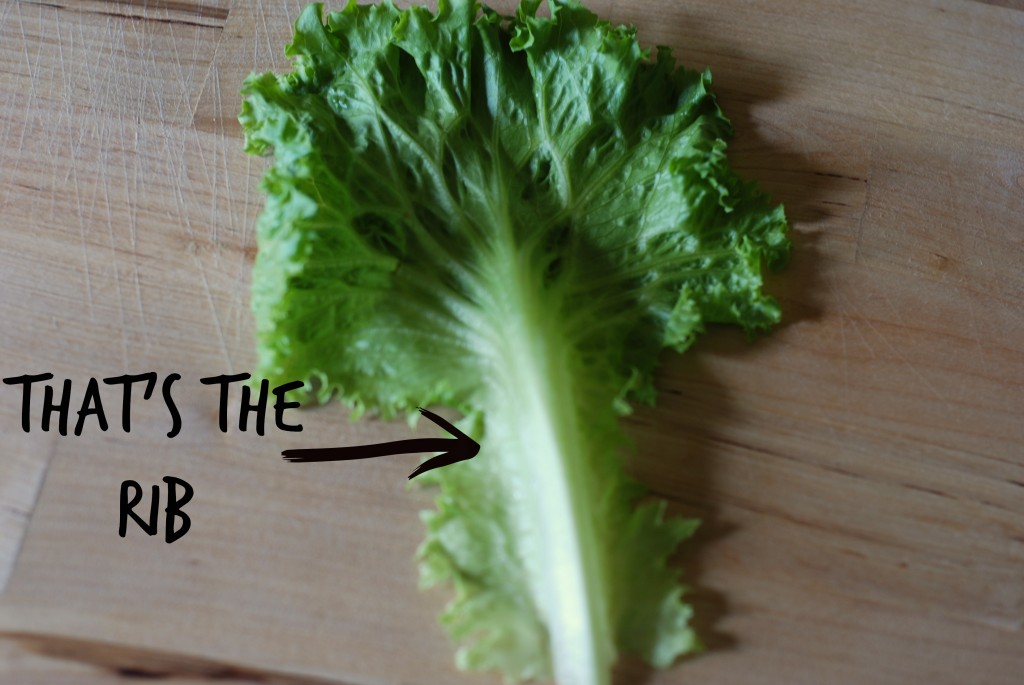 Once the lettuce is dry, you can break it into bite sized pieces to put in your salad bowl (My salad bowl is a big plastic bowl with a tight fitting lid). Don't chop it up with a knife, or generally "over-handle" it. Just break the lettuce into smaller pieces and pile them into your bowl.
4.
Don't add any  wet vegetables to the salad bowl. 
I usually just store the salad greens on their own in the fridge, and then add all the extras from my
Salad Bar
when I pack a lunch, or just set out the Salad Bar on the dinner table and let everyone make their own salad the way they like it. But if you don't want your lettuce greens to just sit their all alone in the bowl, here are a few things you could add that won't make your lettuce wet:
 broccoli slaw
carrot shreds or slices ( if they're dry)
whole baby tomatoes ( once they're cut open they will be too wet)
 Just don't add wet vegetables to your beautiful bowl of salad!
5. Top your bowl with a piece of paper towel before putting on the lid. It'll help absorb the extra moisture that will inevitably gather on the lid. I change this when I take out the salad to serve it if it's damp.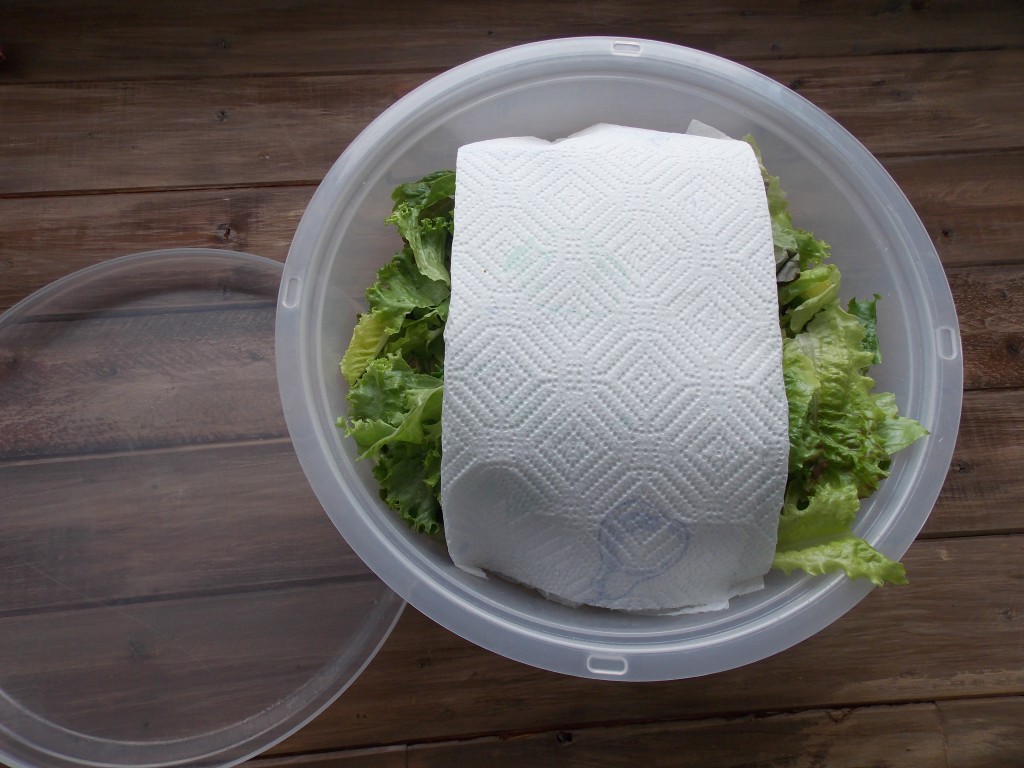 I have been doing this since 2012, and I'm telling you, you really can have salad greens that will stay fresh for a week! This is the best way I've found to keep vegetables ready to eat at a moment's notice. Everyone in the family can have exactly the kind of salad they want, with no extra trouble on your part.  Just set out the salad bar at dinner, and close it up and put it away after dinner, and it will be ready for next time. And why do you think I post SO many salad bentos on my blog ? It's the easiest kind of lunch to throw together when you have a well-stocked salad bar in your fridge!
 Salad Bar + Salad Bowl = healthy convenience all week!
Want to Be a Salad Expert?
Come check out my book, Fresh Lunch Salads! Here's what you'll learn:
more info about keeping salads fresh all week
more info about how to make your own salad bar
different ways to make jar salads ( even disposable ones)
recipes for homemade salad dressings
recipes for some of my favorite Trader Joe's copycats
recipes for a wide variety of salads to take for lunch
even some side salads
Read more about it here, or click on the button below to buy: