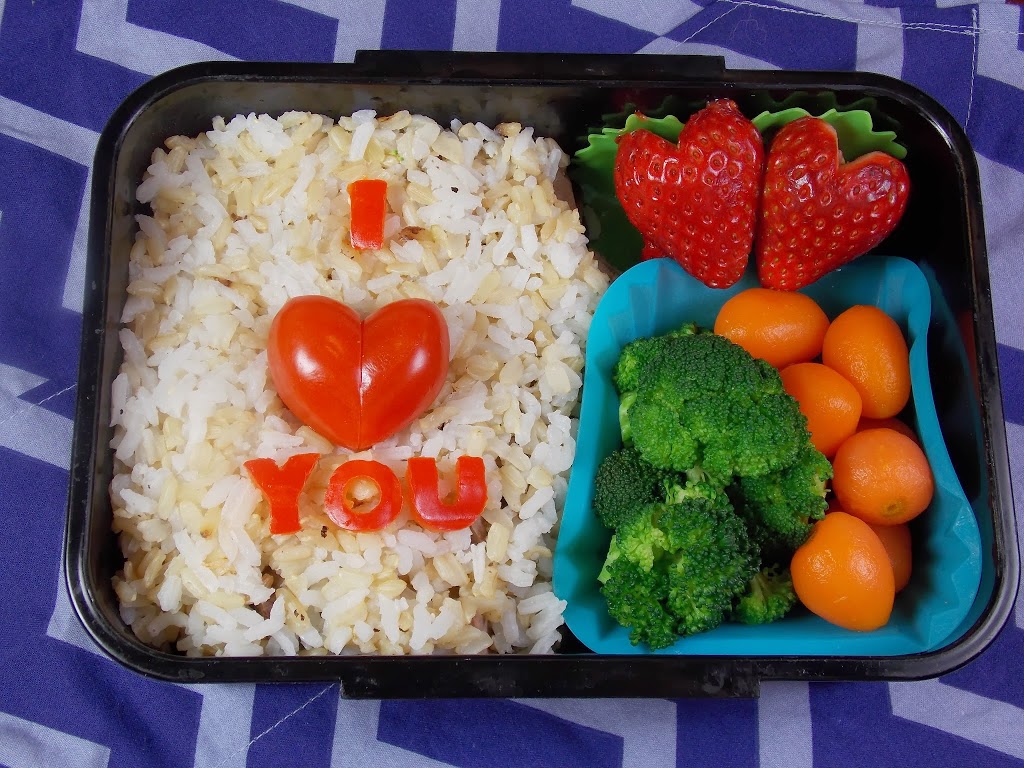 Happy Valentine's Day!
This is a lunch I made for my husband to take to work – as most of my lunches are 🙂
Have I ever told you how this blog got started?
A few years ago, I started searching around the internet for some new ideas for making healthy lunches more interesting, and I came across the word bento 🙂 I was intrigued by the idea of making vegetables and other healthy food look more appealing and fun!
After a trip to San Francisco, where I loaded up on fun bento-making supplies, I said to my husband,  " I wish I had a some little kids to pack cute lunches for ".
And he said, " You can pack me cute lunches. I don't care what they look like, as long as they taste good. And nobody is going to see them anyway."
So that's just what I did. After a few days of doing this, I started to hear things from friends:
"How do you make eggs shaped like hearts?"
"Where did you get that little tiny salad dressing bottle?"
It turns out my dear hubby was taking pictures of all his lunches and posting them on facebook!
My daughter talked me into starting a bento blog, and the rest is history 🙂
So thank you, Rusty, for making this blog possible – I love you!
In this lunch is kalua pork ( under the rice), brown and white rice, broccoli, carrots ( which are those cool looking Parisian carrots from Trader Joe's) and strawberries.
The letters are cut from a red bell pepper, using this set: ( click on the picture to see more)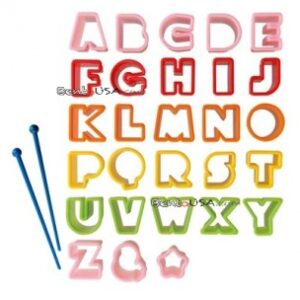 The heart is made from 2 grape tomatoes cut on an angle and pressed together.
The heart shaped strawberries are so easy to make – here's a great tutorial to show you how:
How to Make Heart shaped Strawberries
The fabric in the background is one of my bento bags, which you can find here in my Etsy shop.
I hope you all have a lovely Valentine's Day!