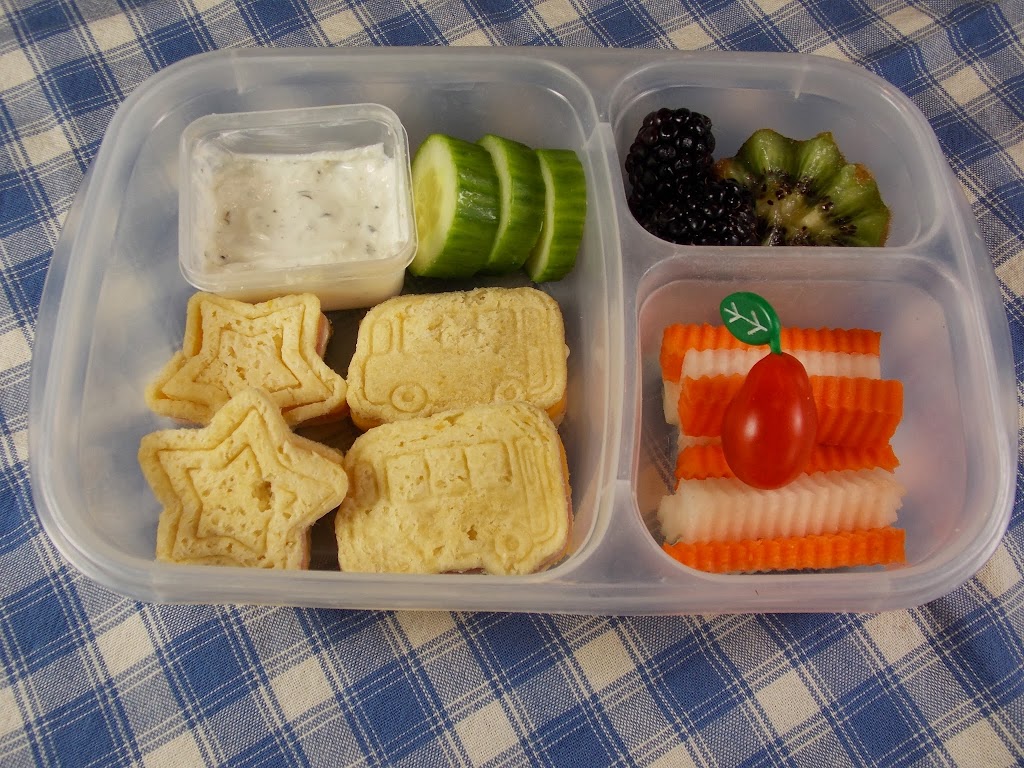 It's the first Friday of the month, and now that I have a working computer again, it's time for Fancy Sandwich Friday!
If you don't know what I'm talking about, please read all about it here: Fancy Sandwich Friday info.
Today's lunch is gluten free ham and cheese sandwiches; carrots and daikon radish cut with a crinkle cutter; cucumber, tomato, blackberries, and kiwi. And for dipping, homemade ranch dip.
If you have ever used gluten free bread, then you know why I'm so proud of my little sandwiches! GF bread is notoriously crumbly and can be very stiff unless it's microwaved. But this can be overcome with a few little tips:
1. microwave the bread in a sandwich bag or covered container ( to hold in the steam) for 30 seconds for cold bread, or 1 minute for frozen bread.
2. place the warm bread on a flat surface, like a cutting board, and roll it with a rolling pin. You can roll GF bread more vigorously than you can wheat bread, as long as it's warm. This helps to press the holes in the bread together so there's a better surface on which to imprint the design.
3. Cut the top of the sandwich first, press the design into the bread ( press fairly hard) and set it aside. Here's the sandwich cutter set I used for this lunch: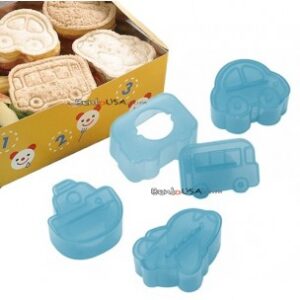 4. Cut the cheese, ham, and bottom portion of the bread separately with the cutter, and sandwich it all together, adding a dabs of mayo or whatever else you want to hold it together. Here's how mine looks from the side: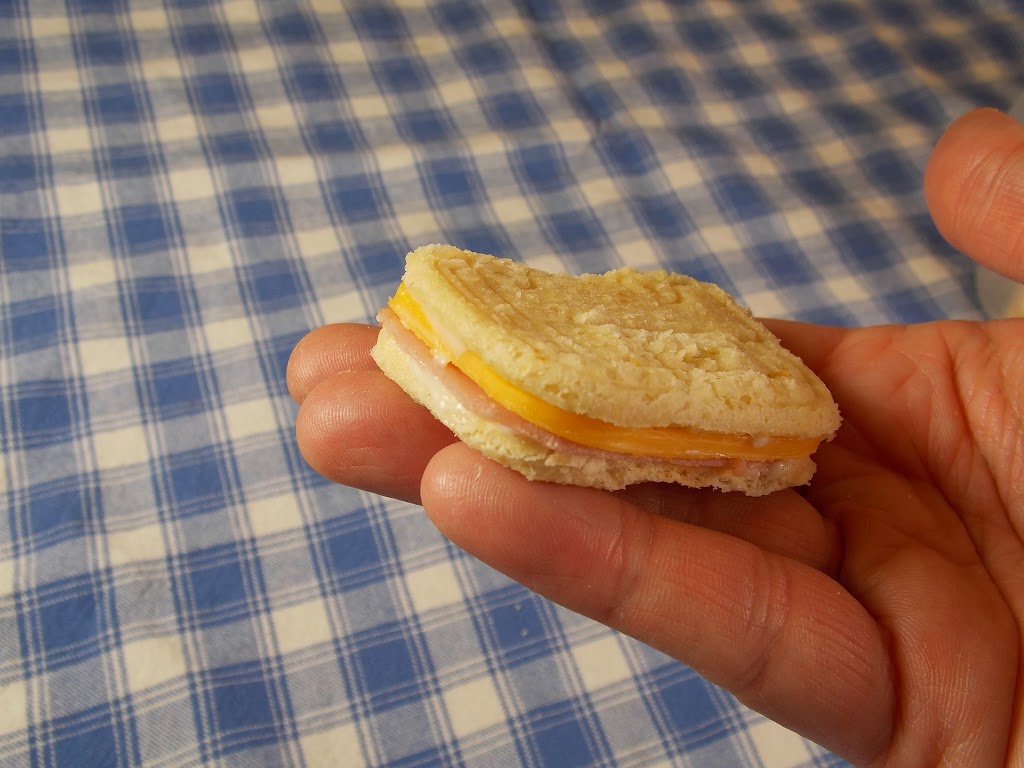 As you can see, pressed sandwiches are pretty flat. But they taste yummy and look very cute in a lunchbox!
  Now it's your turn! Show us what you've got – I can't wait to see your fancy sandwiches! Like last time, I have decided to leave this linky up throughout the weekend so you can come back and add more – you can never have too many fancy sandwich ideas, and if you have more than one, we'd all love to see them!









thanks for the visit 🙂