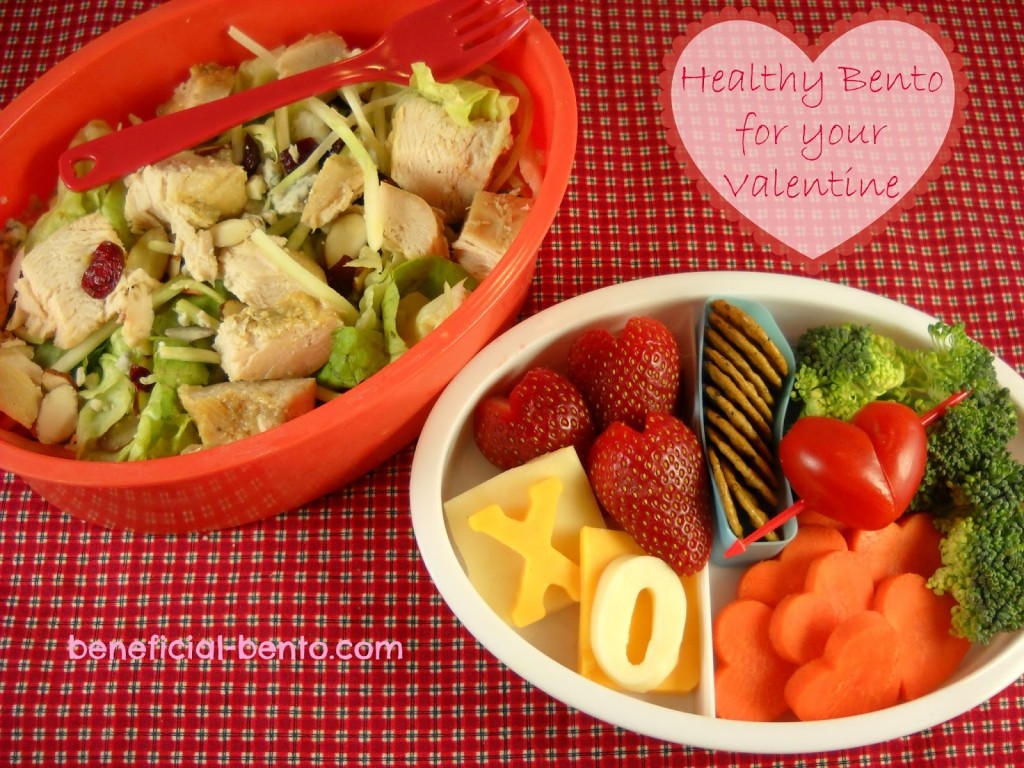 Show someone you love that you care about their health! Pack them a healthy salad loaded with fresh fruits and vegetables with a bento touch – heart shaped tomatoes, carrots, and strawberries; and cheese cut with mini cookie cutters.
This is what I packed for my husband's lunch 🙂 It is a salad topped with chicken, lite blue cheese, cranberries and almonds. On the top tier are some crackers, cheese, and fresh produce.
Here are two great tutorials on how to make those heart shaped tomatoes and strawberries:
http://www.allthingsforsale.com/bento/how-to-make-heart-shaped-strawberry-in-a-few-seconds/

http://www.allthingsforsale.com/bento/easy-heart-shaped-tomato/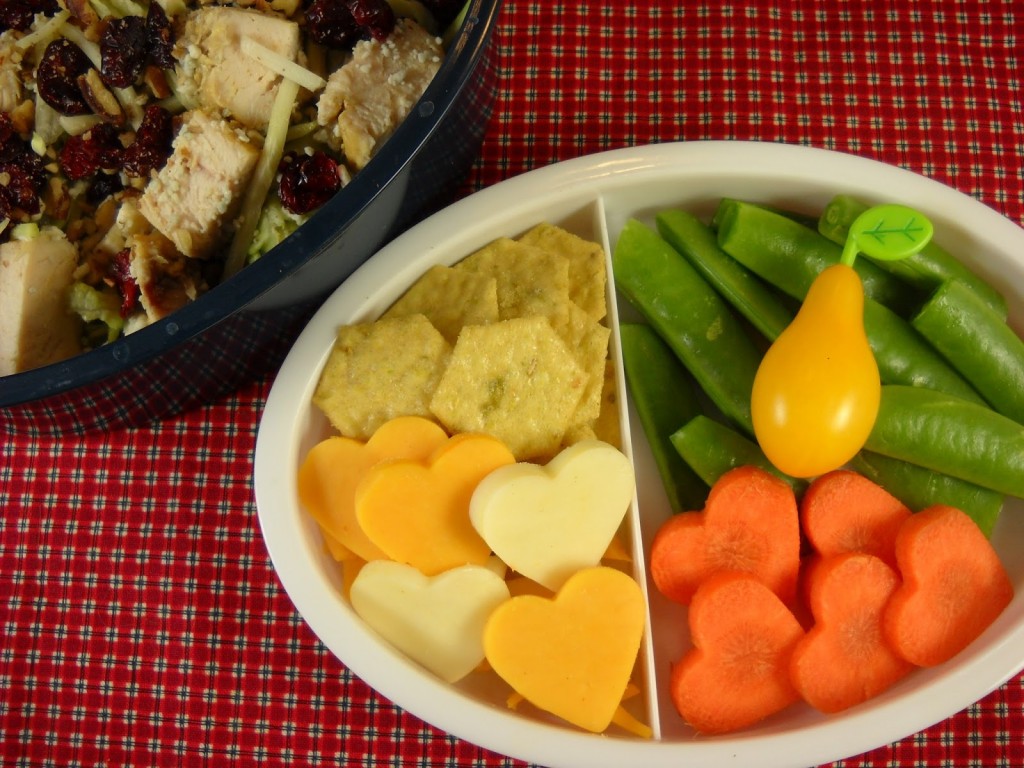 Here's what I had for lunch. It's almost like the lunch I made for my husband – same salad, slightly different food in the top tier.
I frequently get asked "What do you do with all the scraps when you cut out your food with cookie cutters?"
Well, here's one of my tricks:
I often hide the less pretty scraps underneath the cute food, like this:
I eat the cheese and carrots scraps when I eat my lunch – it just doesn't make a cute picture, so they go underneath where you can't see them 🙂
(I also feed scraps to our pets and teenagers, and toss produce scraps onto our compost pile)
Added to Wendolonia – 10 ideas for Valentine's Day    Want to see more ways to add some love to lunch? Stop by for tons of great ideas!
Here are some things I used to make these lunches, and where you can buy them: